Real-estate television has a woman problem. Although more than 60% of realtors are female, Bravo's Million Dollar Listing, possibly the most successful real-estate show of all time, only recently made room for a female lead, bringing on Douglas Elliman's Tracy Tutor Maltas for season 10 in Los Angeles.
But before Tutor Maltas there was Samantha DeBianchi, the first woman to take her place among the perma-tanned bros of Million Dollar Listing. She rose to real-estate fame after bagging $25 million in sales over three years while in her 20s, and now heads up one of Florida's top real-estate firms. She spoke with us about her rules for negotiating real-estate deals, and how she's negotiated the course of her own career.
What behavior do you most attribute to your success?
100% my persistence. You can have confidence, you can have intelligence, but if you're not persistent it's hard to really get things done.
How do you build strong relationships in an industry as cutthroat as luxury real estate?
A lot of speakers talk about "The Ask," but I always think about what can I provide someone first. Nine times out of ten they'll come back and say "If there's anything I can do to help you please let me know." It's extremely, extremely important. We're in a society where everyone's trying to get on top, but they forget about really helping out other people first.
What advice do you have for women when it comes to negotiating?
Well, there's definitely a study out there that says women negotiate better than men. But I always put myself in the other seat and think: "OK, if I was on the other side what would I want, what would I see value in?" At the end of day any in negotiation both parties want to leave the table feeling that they both got their way.
Do you have any real-estate tips you tell all your clients that you are kind of surprised they didn't already know?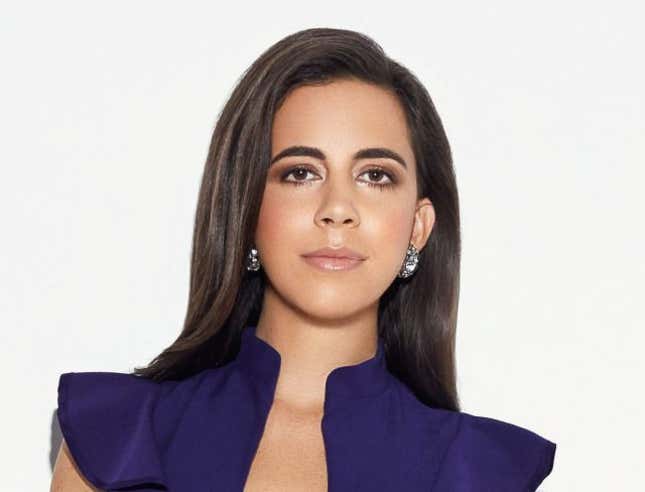 It's important for people to understand that there are two different types of property: There's houses and there's homes. A home is something you should put money into and you should make your own, but if you want to make money in real estate, buy houses, versus a place where you put down roots.
Any big trends in Miami's luxury real-estate scene right now?
There's a big debate on whether or not millennials are buying, but they're very alive and strong, and their first home is pretty luxurious. Millennials are buying in the luxury market, from Miami, to New York, to California.
Modern and sleek or classic and traditional? 
There are a lot of different versions of modern. There's cold modern: straight blinds, all white, very minimalist. And then there's warm modern: there's silk, there's wood, it's more earthy. You'll see a lot of Europeans that like minimalist, and then you'll see a lot of locals go for warm earth tones.
You were the first woman to be featured on Million Dollar Listing. Do you think real estate has a representation problem?
Television is all about entertaining and it's all about numbers. Million Dollar Listing always had three guys, it was kind of their recipe for success. They like to stick with what's successful and what brings in ratings. It's unfortunate, but television is business.
The interview has been lightly edited for length and clarity. You can meet Samantha DeBianchi at the upcoming GKIC SuperConference in Orlando.