Glitchy, confusing, and unproductive, the modern conference call is the bane of the white-collar working world. So why did US president Donald Trump think this was the best way to roll out the newly renegotiated North American Free Trade Agreement?
Sitting at his desk in the Oval Office today (Aug. 27) surrounded by cameras and a gaggle of reporters, Trump barked into a speaker phone on a call with outgoing Mexican president Enrique Peña Nieto.
The call began awkwardly, as all teleconferences are seemingly required to do by law, with one party remaining silent, having either not been patched through correctly, using a poor connection, or speaking into a void because someone on either end of the line forgot to turn on their audio. An aide stepped over to the desk to adjust settings on the phone in Trump's office, and after a minute or so of futzing, Peña Nieto was finally audible.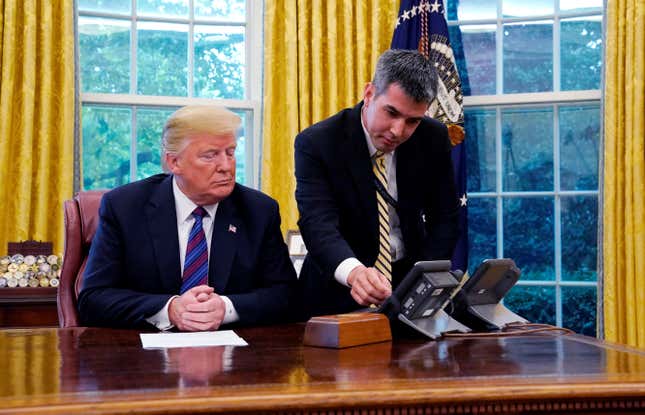 The conversation, while notably light on the specifics of their agreement, was generously laced with salutations and broad declarations of friendship between the leaders and the two countries. When Trump spoke, he craned his body toward the phone, as if the Mexican president were hidden within the receiver. When he was listening to Peña Nieto's replies, his eyes wandered and he rapped his knuckles on his desk.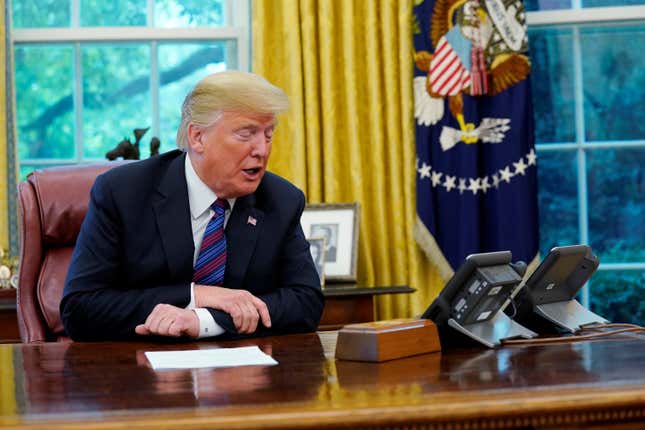 Trump, always eager to fall back on the tropes of being a domineering businessman, seemed to think this was a perfect way to illustrate his coming to the negotiations from a position of strength. Instead of both leaders appearing at podiums together, he gets to project an upper hand. He's on camera calling the shots over the phone, while Peña Nieto is left as a garbled, disembodied voice.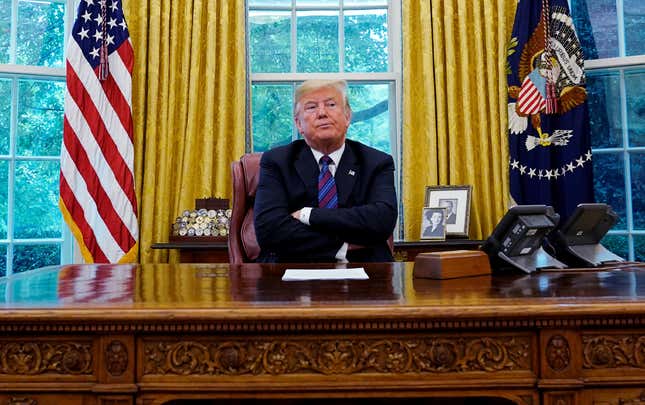 But as anyone who has sat through enough conference calls has sometimes heard, what was said was of little substance. After all, Canada has yet to announce a deal for changing the three-way trade agreement, and any renegotiation of NAFTA would also require US congressional approval.