Bob Mankoff is on a mission to build the "Amazon for cartoons."
With a new venture Cartoon Collections, the 74-year-old longtime New Yorker cartoon editor wants create a one-stop shop for anyone looking for a jolt of graphic humor. The online image bank features works by more than 70 cartoonists whose work have appeared in The New Yorker, Esquire, Playboy Magazine, and National Lampoon. Mankoff, who is now Esquire's cartoon and humor editor, says Cartoon Collections aims to offer "one million single-panel cartoons, comic strips, and other forms of graphic humor before Elon Musk perfects autonomous driving."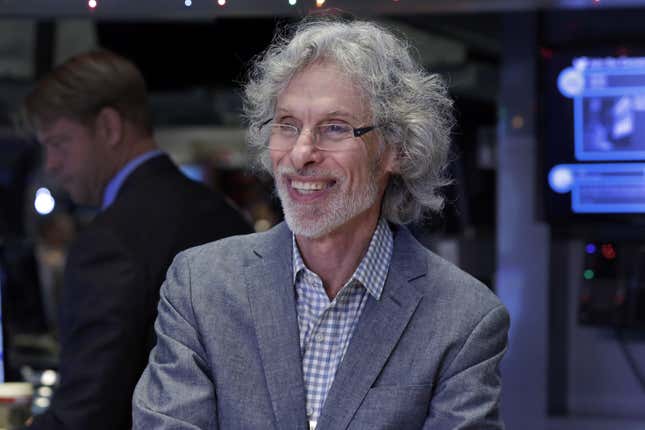 Offered for presentations, gifts, or publishing, Mankoff assures that each cartoon has been screened for propriety, including those that have been published in Playboy. "Every cartoon on the site could be approved by the #MeToo Movement," he says.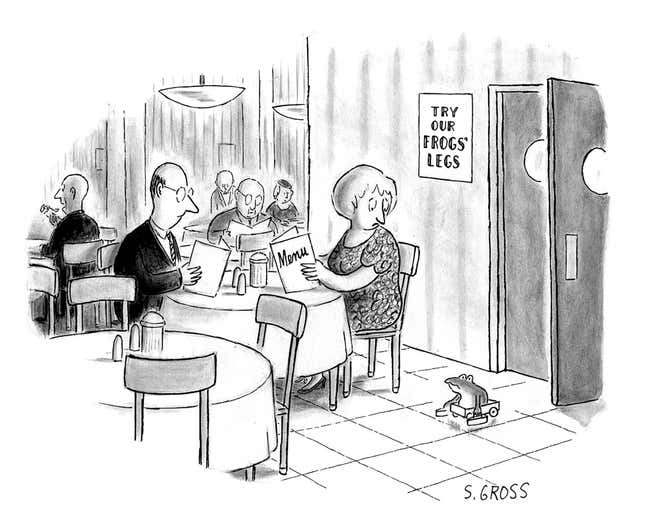 Making a well-designed e-commerce platform is essential to Mankoff. "We're trying to serve the public who want to use cartoons," he explains to Quartz. "Most people actually do want to support cartoonists. If the price is right and you have the convenience of the service, then you'll have a successful business."
Cartoons are priced on a sliding scale by application. A teacher can license an image for classroom use for $11, for example. Cartoons intended for a PowerPoint or newsletter are priced at $20 and those for a national newspaper at $100. Like Amazon, Cartoon Collections can also serve as a fulfillment portal for illustrators who wish to license their work, but don't have time to tend to back-and-forth with customers.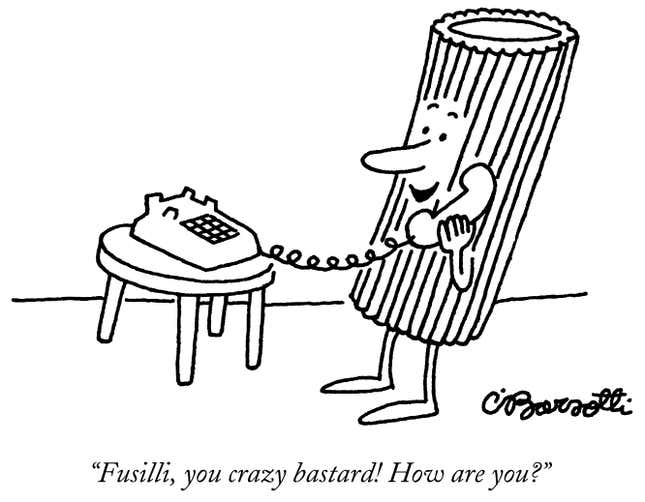 The service could potentially be especially useful for speakers seeking to spice up a dry slideshow presentation. Introducing a well-chosen humorous interlude is a well-known tactic that can help underscore a point, summarize a message, or simply wake up a sleepy audience. "Cartooning is an art form with real content. It's not like the content of a meme that no one will remember after a year," says Mankoff, who ascribes to the maxim "being funny is being awake."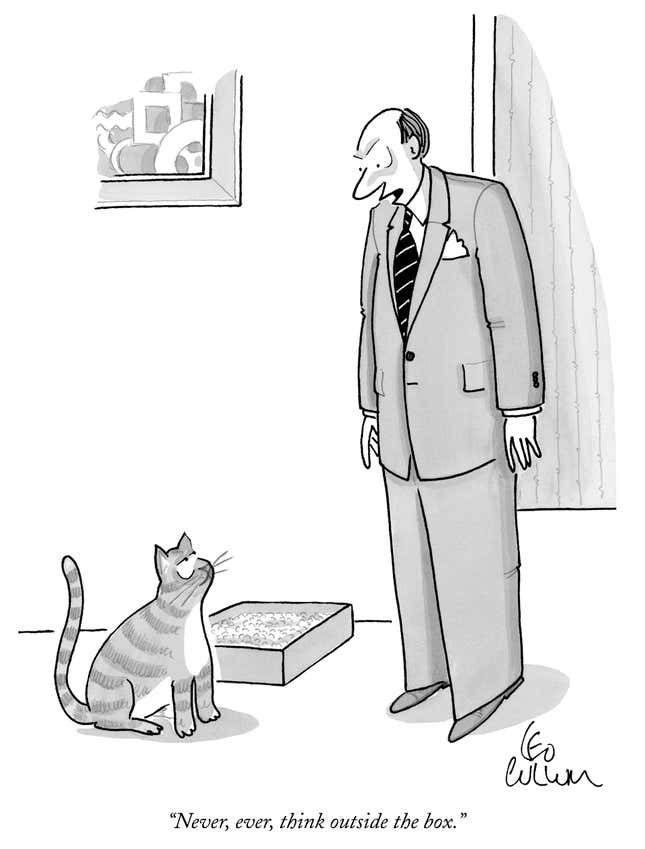 The problem is that finding the perfect cartoon in the right display resolution can be agonizing. Knowing this, Cartoon Collections is building a robust search function, where a wonky topic like "innovation" generates 105 results and the phrase "internet privacy" generates this 1993 classic by Peter Steiner.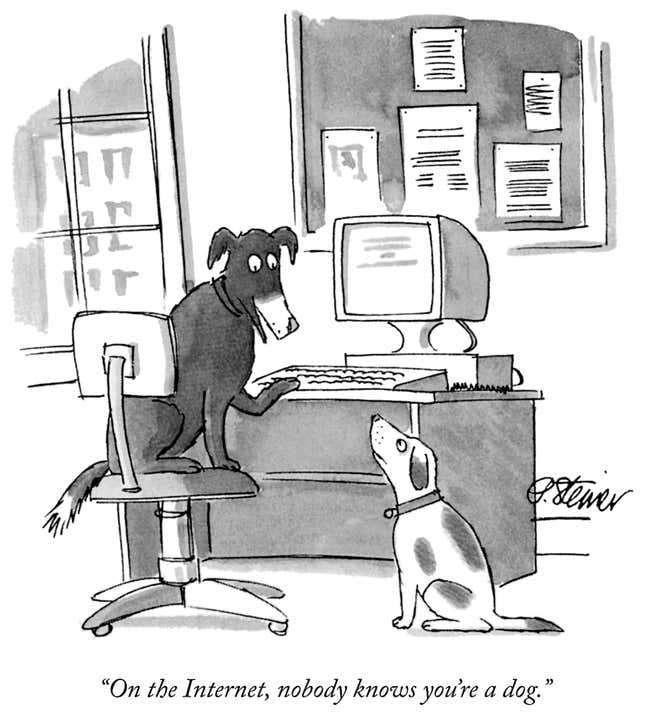 Cartoon Collection is Mankoff's second crack at creating a viable cartoon licensing foundry. In 1992, he created New Yorker's Cartoon Bank, which he feels has fallen by the wayside in the scheme of Condé Nast's vast media operations. "It broke my heart…When I left The New Yorker [in 2017], I wanted to do it better and broader."
Ultimately, Mankoff wants to build a lasting enterprise with the interests of cartoonists in mind. "One of the objectives of Cartoon Collections is to enable cartoonists to make a living. It's meant to help supplement their income. If they don't make a living, it [cartooning] just becomes a hobby," he says. "It's my life's mission and goal."