There's a special unit at Chronicle Books that thinks about gifts all year round. The "Pad of Butter" memo pad, "Gouda Ideas" notes, and the surprising Calligraphuck stationery line are just a few of the bestselling items from the 51-year-old publisher's gifts division.
Even at a time when tech devices govern our lives, the clamor for paper-based novelty goods hasn't waned, explains Christina Amini, Chronicle's executive publishing director, who oversees the unit. Chronicle's gift program has been so successful that it brings in a third of the company's business. "The more that people go into tech, the more they crave analog," Amini observes.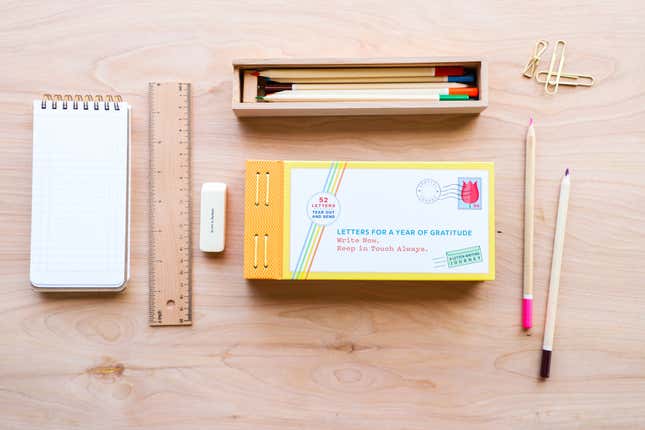 Launched in 1993, Chronicle is the first US publisher to take producing stationery and gift items seriously. Its first hit was a pregnancy journal conceived by California-based psychology professor A. Christine Harris. Now on its fourth edition, the journal has sold 1.6 million copies (that's significant in the journaling universe) and spawned a child-development series. Another bestseller is the "Gold Standard Noteblock." A feat of delightful trompe-l'œil, the notepad mimics the size and shape, if not the weight, of a real gold bar. This year, Chronicle is particularly thrilled that Oprah Winfrey has included its "Letters to My…" series in her "2018 Favorite Things" list, a coveted credential that often results in a significant spike in sales.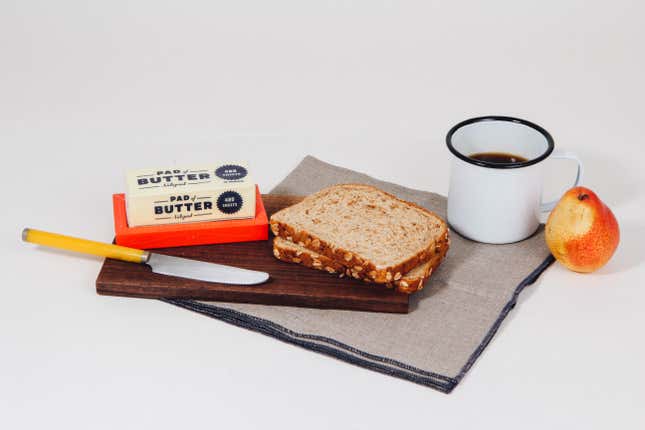 Funny-bone staff training
With 100 new gift products debuting each year, Chronicle's staff scours Instagram accounts, blogs, design conferences and takes recommendations from its network of artists and designers. Amini says that they nurture the intuition for objects that "surprise and delight" by bringing a light-hearted sensibility to the office.
Many team gatherings are inspired by its bestsellers. For Halloween, it's tradition to dress up like a Chronicle Books object, says Amini. "We're just tapping into the weirdness and creativity of the people who work at Chronicle," she says.
Earlier this year, Amini brought in Lea Redmond, author of the Oprah favorite "Letters to My…" series, for a one-week residency in Chronicle's San Francisco headquarters. The so-called "Week of Wonder" was designed to shake staff out of their routine and corporate silos. Redmond came up with an agenda full of unusual activities: There's the "World's Smallest Post Service," where she delivered miniature missives around the company that staff exchanged. She also startled staff by transforming an elevator car into an impromptu tea salon for a day.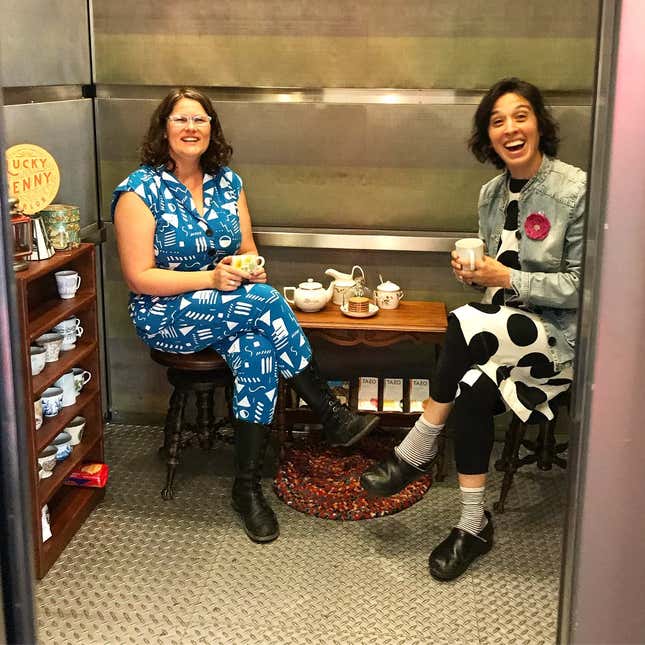 Chronicle's gifts division offers a sparkling case study for fostering levity in corporate settings. Workplace humor evangelist Michael Kerr argues that humor results in better camaraderie, tolerance and can even relieve stress
Of course, some insensitive office jokes may fall flat and lead to harassment complaints. The key is nurturing a respectful, lighthearted atmosphere for all staff. "While there's some snark, we're mostly pretty playful rather than mean-spirited," says Amini describing Chronicle's editorial philosophy and company culture."It's more important to us that people laugh with us, rather than laugh at someone."
And it's not about training stand-up comedians. "It's about appreciating the incongruous events and absurd moments that filter by us every day," explains Kerr in his book The Humor Advantage: Why Some Businesses Are Laughing All the Way to the Bank. "It's about embracing a sense of balance, a sense of perspective, and a sense of humanity."