There's a patent infringement lawsuit in Houston that's been going on since 2011, and the honorable Vanessa D. Gilmore can't take it anymore.
"This is my oldest and least favorite case," Gilmore, the federal judge presiding over the case, wrote in an order filed Wednesday. "Please stop trying to become my least favorite lawyers."
Noted on Twitter by USA Today investigative reporter Brad Heath, the order begins by admonishing counsel on both sides for their behavior.
"The court is in receipt of the parties' whiny letters," Gilmore wrote. "What is wrong with you parties/lawyers? Just STOP IT!" (The emphasis is original, and the full order can be found at the end of this story.)
Gilmore finished her strident order with the command: "HAPPY HOLIDAYS!" (Emphasis also original.)
The case involves two competing companies, Align Technology Inc., which makes Invisalign dental aligners, and ClearCorrect, Inc., which makes a product that Align Technology says infringes on its patent.
When Gilmore was appointed by US president Bill Clinton in 1994, she became the youngest sitting federal judge in the country. Gilmore, who did not respond to an interview request, has "written significant opinions on patients' rights, copyright, patent law, and the first amendment," according to her LinkedIn profile. When she's not admonishing trial attorneys, Gilmore does voiceovers for commercials and works as an announcer at sporting events.
Like all judges, Gilmore has explicit guidelines for lawyers appearing before her. Hers indicate that "most discovery disputes…should be resolved by counsel without the intervention of the Court." The "whiny letters" Gilmore was referring to? Discovery issues, naturally.
In 2007, lawyer and legal commentator David Lat anointed Gilmore the "judicial diva." She has reportedly thrown her keys at an attorney for calling her "ma'am" instead of the customary "Your Honor," and threw a motion in the trash without reading because she "didn't like the particular font counsel used," according to Lat.
Gilmore has stories of her own, which she published in 2010's You Can't Make This Stuff Up: Tales from a Judicial Diva, which features Gilmore on the cover wielding a diamond-studded gavel. A description on Amazon notes that it includes yarns about one "criminal defendant who was flirting with her as she took his plea, and another who dressed as king during his trial." Sometimes, Gilmore gets letters from prisoners, including one who sent her a questionnaire to determine if she was suitable to date.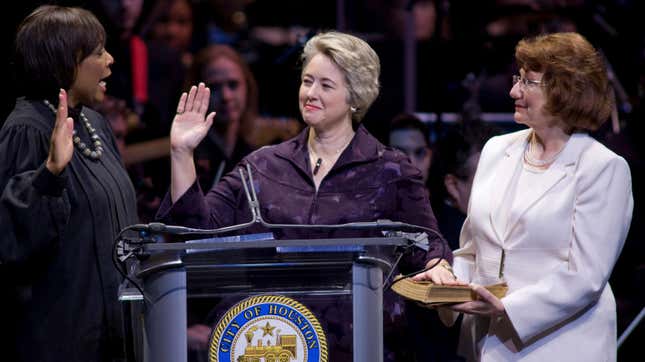 Gilmore's courtroom is the subject of much discussion on TheRobingRoom.com, a "forum for evaluating federal district court judges and magistrate-judges" operated by North Law Publishers, Inc.
"This women [sic] right here is straight out of a reality tv show, she shows no remorse for anyone that stands before her," one commenter wrote. "Her attitude is terrible she lashes out at the lawyers…If she is having a bad day she will probably sentence you to life."
Another took a more nuanced point of view.
"Judge Gilmore is best described as a compassionate authoritarian (achieving such a balance is rare)," the commenter wrote. "She is also a renaissance woman: an author, a mother, and a mentor to young people. Her outlook is too broad for the judiciary and her personality is too creative for the government. She should have her own talk show. To all you detractors out there – stop drinking haterade!"