Human resources is now on the board. Its rise from corporate afterthought to critical role was heralded with Tesla's appointment of Kathleen Wilson-Thompson to its board of directors on Dec. 27.
Wilson-Thompson is the global head of HR at Walgreens Boots Alliance, the transatlantic drugstore retailer. With her selection to the electric-car company's board, and the addition of Oracle founder Larry Ellison, Tesla  increases its director headcount from nine to eleven.
Although Ellison, the billionaire head of an enterprise software company, is the foremost name of the two, Wilson-Thompson is the more interesting choice.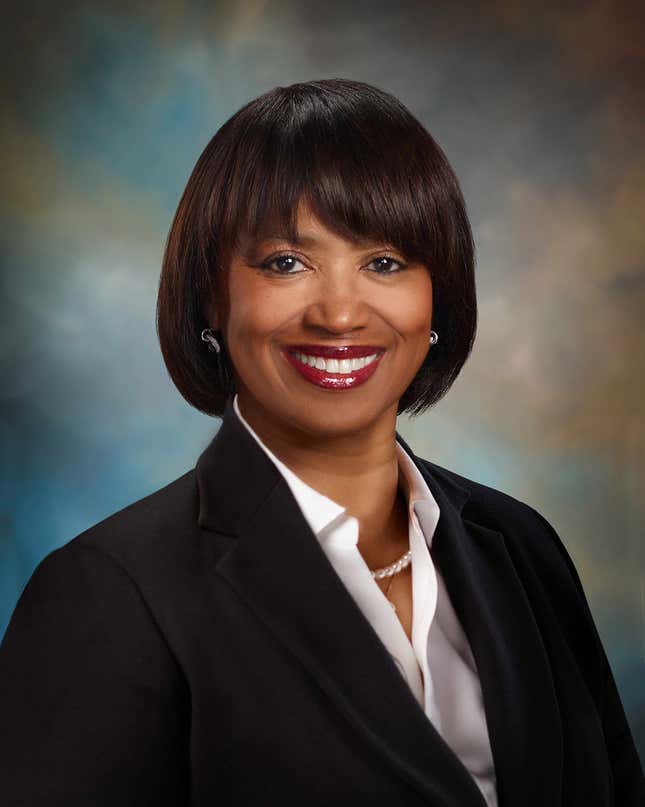 Wilson-Thompson spent 17 years at the cereal company Kellogg before becoming the chief HR executive for the Walgreens Boots Alliance, which has 415,000 employees in more than 25 countries. She holds two law degrees and a bachelor's in literature and has served on the boards of two US manufacturing companies. At Walgreens, she paired corporate leaders with members of her HR team, and developed a pipeline to train HR talent. "Kathleen brings a passion for building and promoting great workplaces," Tesla stated in the regulatory filing announcing the board appointments.
Tesla will need it. It has never been known as a copacetic workplace. Intense, grueling, relentless, chaotic, and exceptional are the standard adjectives. Employee-friendly or not, CEO Elon Musk's unremitting style made Tesla what it is today: the first major America car company to succeed in this century. But it's not clear that the early success will be enough for the $59 billion company to survive as an independent company in the future.
Tesla is facing off against America's Big Three, German carmakers, and Japan's hyper-efficient manufacturers. While all of these companies are playing catchup to match Tesla's prowess engineering electric marvels, they hold a huge advantage. They can mass-produce cars cheaper than anyone. With a century of experience, and billions of dollars in existing infrastructure, they will try to undercut Tesla once their factories are churning out electric vehicles in earnest.
So far, Tesla has single-handedly moved its competitors into the electric future years, if not decades, earlier than the industry might have otherwise. Porsche's North American CEO has called Tesla's achievement "astonishing."
But Musk's management style has come at a human cost. Former Tesla executives said that many in Tesla's senior ranks are driven as much out of fear of making mistake as to achieve extraordinary things. As one former executive recently told Wired, "everyone in Tesla is in an abusive relationship with Elon Musk." Since 2016, the timing and numbers of executive departures at Tesla has hung like a cloud over the company. A very abbreviated list of departures includes more than three dozen high-ranking employees,  among them two chief financial officers, the head of engineering, the director of hardware, and two vice presidents of HR.
Musk has been unapologetic about this from the start. "The general understanding is that if you're at Tesla, you're choosing to be at the equivalent of Special Forces," he told Autoblog in an interview in 2012. "There's the regular Army, and that's fine, but if you are working at Tesla, you're choosing to step up your game. And that has pluses and minuses. It's cool to be Special Forces, but it also means you're working your ass off. It's not for everyone."
Now Tesla is entering a new phase: a transition from scrappy startup to a massive automotive company. Can it be hard-driving and efficient at the same time without burning out its employees? Wilson-Thompson may be the bridge. Her deep international and management skills can marry the realities of running a company with 40,000 employees and Musk's uncompromising mission.
Wilson-Thompson is emblematic of the executives other big companies may recruit more of for their boards—and maybe even as top day-to-day leaders. Just look at General Motors CEO Mary Barra, an engineer by training who served as GM's product chief and spent an unusual two years running HR.Typically, that would be a career cul-de-sac. Instead, it proved to be springboard for becoming the company's CEO in 2015. That was an exception at the time. But Wilson-Thompson's appointment suggests it may be the future.