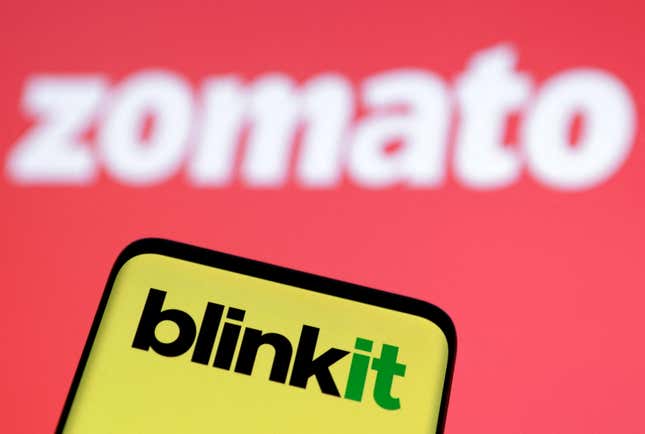 A revised pay structure has reportedly upset Zomato's Blinkit employees so much that around 1,000 of its instant delivery executives have quit in Delhi and its neighbourhood.
Eric Beiley Part II: Where rates are heading
Blinkit is estimated to have around 3,000 delivery executives in the region. Many of those who quit have joined rival organizations like Swiggy's Instamart and Zepto, Economic Times reported today (April 24).
Blinkit's rivals have, of late, witnessed a surge in business due to disruptions caused by such protests and shutdowns.
Why delivery workers are protesting?
The unrest among Zomato's Blinkit workers was sparked earlier this month.
The new pay-out regime has each worker receiving a minimum of $0.18 per delivery. The amount increases with the distance of delivery. Earlier, they all received a fixed $0.30.
The workers say the change has reduced their daily earnings.
The protest led to a permanent shutdown of around 25% of Blinkit's 370 dark stores in the Delhi National Capital Region. Dark stores are facilities used to house goods to fulfil online orders.
Zomato has, meanwhile, denied any impact on business.
"We have made changes in the ...payout structure...to address the needs of delivery partners, improve customer experience and reduce cancellation/order rejection frauds..." Zomato said in a BSE filing on April 19.
"Such changes are done from time to time, as needed," it said.