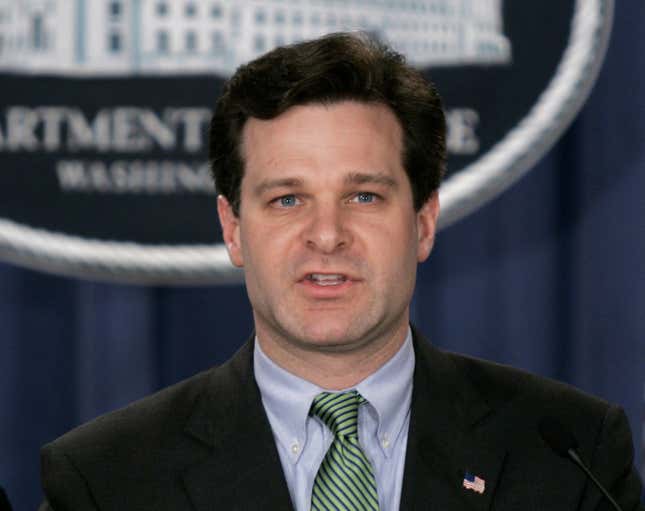 US president Donald Trump announced on Twitter that he plans to nominate Christopher A. Wray, a former Department of Justice attorney who has worked in private practice for the past 12 years defending companies and officials accused of federal crimes, as the new head of the FBI.
The choice isn't likely to reassure Trump's critics, given Wray's history of defending companies and individuals under investigation by the Department of Justice and other federal agencies, and his close ties to Chris Christie, the New Jersey governor and a one-time Trump advisor.
The FBI is overseeing an ongoing investigation into Russian interference in the US election, an investigation that Trump has reportedly tried to encourage intelligence chiefs to shut down.
An assistant attorney general from Georgia, Wray was nominated by George W. Bush to be US assistant attorney general in 2003. He spent two years at the DOJ before going to private practice at King & Spalding, where he represented pharmaceutical and telecom companies, among others, that were being investigated by the DOJ and other federal agencies.
In September of 2013, Christie aides, working with local Port Authority transportation officials, created an artificial traffic jam on the New Jersey side of the George Washington bridge by closing toll lanes, allegedly to punish the Fort Lee, N.J. mayor for not supporting Christie's reelection. Traffic was snarled for days, and one woman died in the gridlock when paramedics couldn't reach her. Christie's aides pled guilty to creating the obstruction in November, and face up to 20 years in jail, but the governor has not been charged with a crime.
Wray served as Christie's "personal attorney" during the investigation, and Christie turned over his phone to him as investigators were seeking deleted text messages between Christie and his aides.
Wray's nomination will need to be approved by a simple majority vote in the Senate, and Republicans hold 52 of the seats, so he is likely to be confirmed unless some Republicans dissent.