If SpaceX is going to send humans to Mars, those people are going to need special clothes. The company reportedly hired Jose Fernandez, who is responsible for designing several of Hollywood's superhero costumes (e.g. Spiderman and Batman), to design a suit for its mission to Mars, though it's not clear what it will look like.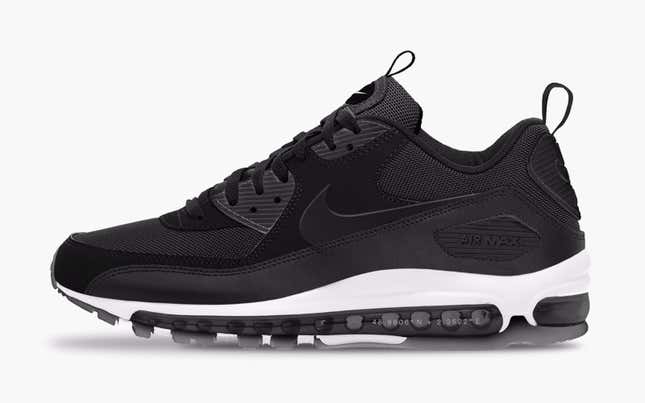 French designer Clément Balavoine has ideas of his own. Balavoine isn't connected to SpaceX, but says he is "fascinated by SpaceX's vision." The designer, who also works as an art director for brands such as United Nude, is developing a reputation for dreaming up new products. He recently won notice from Nike, which selected him as one of 12 creators to submit a new design for its cornerstone Air Max line.
Balavoine's flight-suit concept is designed to address the major stresses humans would face on a Mars journey. SpaceX estimates the trip would take 80 to 150 days, so Balavoine studied NASA research and numerous articles to understand how the body would react in a low-gravity environment for such a long time. "I could see that muscles lose mass and the bones become more fragile," he says, "so I had to come up with a concept that integrates existing technologies to counter these problems."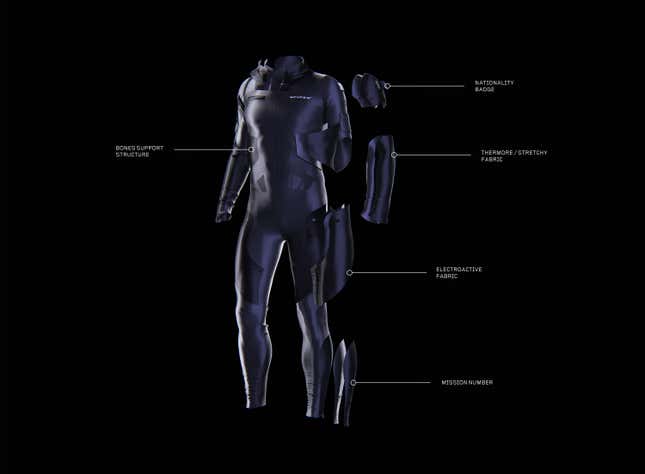 Parts of Balavoine's suit would have an exoskeleton—of the sort currently being used to help in rehabilitation—to support bones, particularly the spinal column. It would also make use of electroactive fabrics that work like artificial muscles to help with mobility.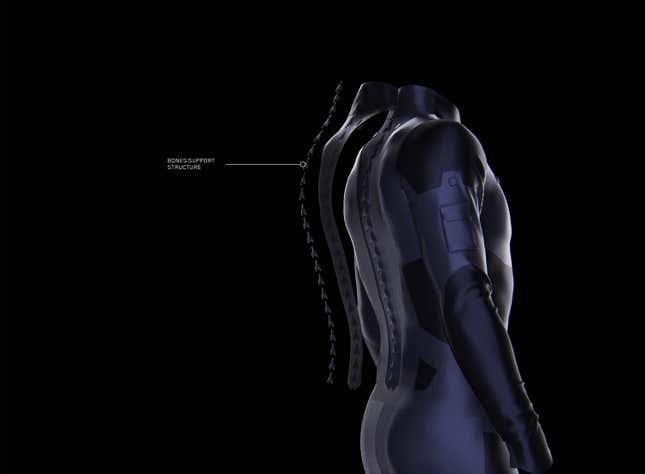 As the designs show, Balavoine takes a lot of inspiration from science fiction, architecture, and video games, as well as the techwear being created by brands such as Acronym and Isaora that focus on performance clothing for an urban setting.
"I believe that sportswear/techwear companies would be the best to design and produce this kind of in-flight suit," Balavoine says. "They have an amazing catalogue of innovations, materials and the proper knowledge of making this kind of technical garment related to welfare and performance."
Balavoine himself has mocked up his own capsule collection for Nike ACG (All Conditions Gear), a line designed by Acronym's influential designer Errolson Hugh.
Maybe Balavoine can convince Nike to create the next generation of flight suits.