June was another solid month for US jobs, with the just-released monthly report showing 195,000 new jobs created. The unemployment rate stood pat at 7.6% as more people poured into the labor market. Here's a look at a few key details.
Participation is picking up, as the improving labor market coaxes people back into the workforce.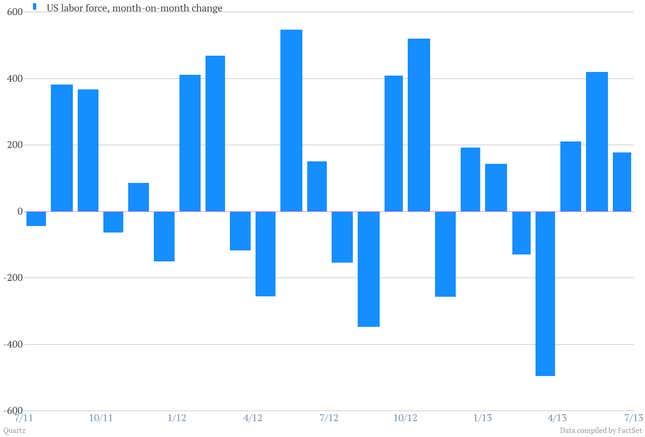 Wages are creeping up. This will go a long way toward maintaining the all-important US consumer spending, especially with gas prices staying low.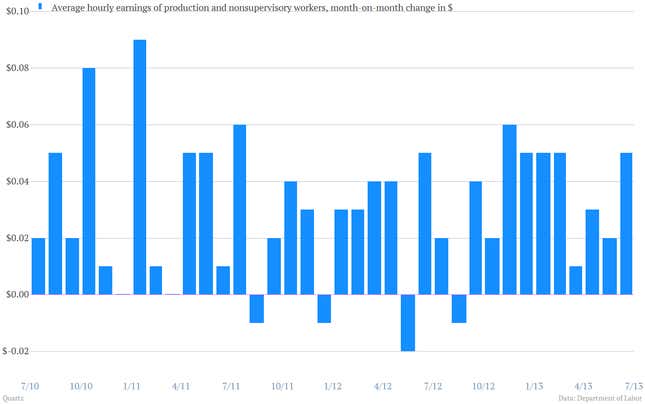 Revisions have made previous jobs reports much stronger than first reported.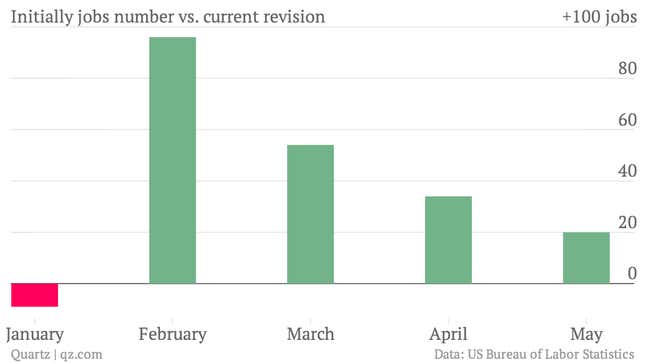 A positive feedback loop seems to be taking hold in the crucial automotive sector. With sales booming, dealers are staffing up.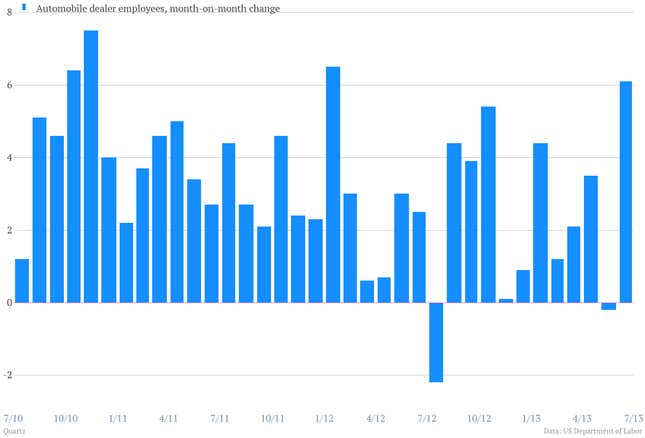 Construction employment rose by a nice 13,000 in June.