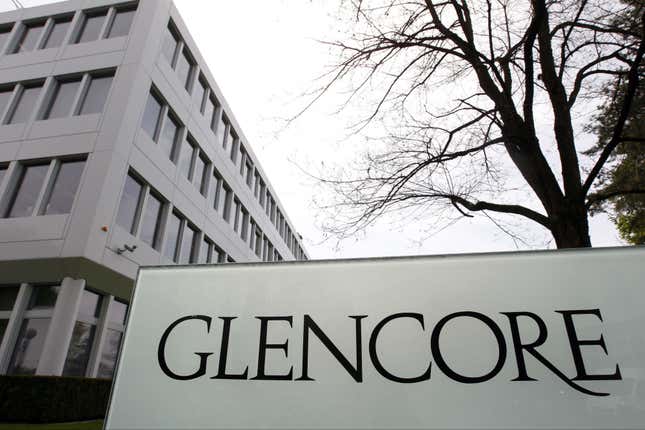 A five-year effort to create the world's fourth-largest mining company reached a new stage when Australia's Xstrata asked its shareholders to approve a revised $35 billion merger with global trading behemoth Glencore. But, if the deal goes forward, the new company will face a far different, far more challenging world than when it was conceived.
After a tension-filled seven months of negotiation, rejection and re-negotiation, Xstrata's board of directors recommended Glencore's bid for the company. Xstrata shareholders are expected to respond some time between the end of October and November.
The two sides reportedly came together only after Xstrata agreed to substantially cut perks (paywall) going to CEO Mick Davis. Rather than staying on as CEO of the combined company for several years, he will leave within six months. And instead of a payout of $50 million, he will receive about $12.5 million.
The deal goes back to 2007, when Glencore already owned 34% of Xstrata's shares, and its CEO, Ivan Glasenberg, approached Davis with the merger idea. The deal made much sense: At the time, the world was in the midst of the "commodities super-cycle," a period starting around 2002 when China's economic growth was relentlessly driving up the price of metals, enriching both trading houses and mining companies. But the 2008-2009 global financial crisis intervened, and the talks were resurrected only late last year. Meanwhile, the super-cycle has appeared to break, punctured by China's economic slowdown. In yet another report Oct. 1, China confirmed earlier interim analysis that its manufacturing contraction continued in September.
The changed environment has led to some doubts about the merger's continued merits, including calls for investors to short both companies.