Revolution generally isn't good for business.
So it shouldn't be much of a surprise to learn that the ouster of Egyptian strongman Hosni Mubarak in February 2011 didn't exactly set up the Egyptian economy for a record-setting growth spurt.
In fact, things have been downright dismal. The terrible state of the economy fueled the discontent and protests that culminated in this week's ejection of president Mohamed Morsi by the army just a year after he took office. Egypt's health ministry is reporting that since the latest unrest began over 50 people have been killed and over 2,600 wounded in violence around the country between Morsi supporters, anti-Morsi protestors and government security forces.
At any rate, whoever ends up running this country has a serious challenge ahead of them. Here's a look at some of the key stats.
GDP growth has slowed to a crawl since the unrest began in early 2011
Moody's forecasts that 2013 will see real GDP grow by only about 2%. (In per-capita terms, that's roughly zero.)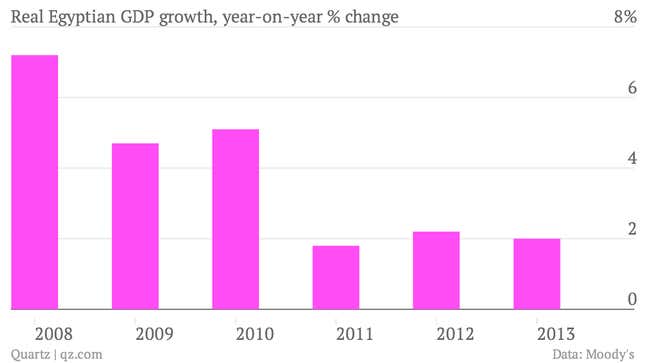 As a result, unemployment has climbed above 13%.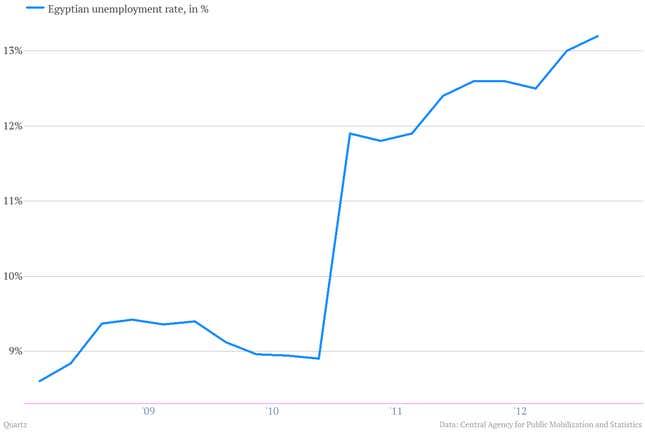 The miserable economy has made the budget deficit grow sharply.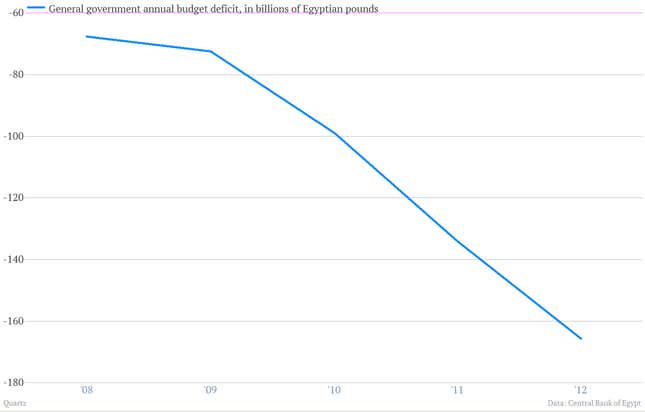 And those deficits are pushing up the country's overall debt load. Moody's forecasts that it will be about 85% of GDP this year.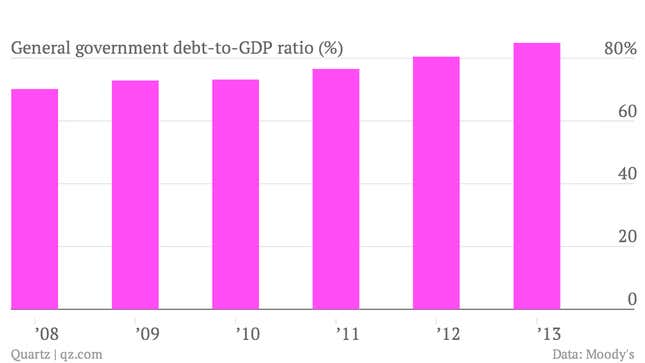 The market has seen those rising debt loads as a flashing red light indicating rising risks of default.
Check out how the costs of insuring Egyptian government bonds against default—using so-called credit default swaps—has surged.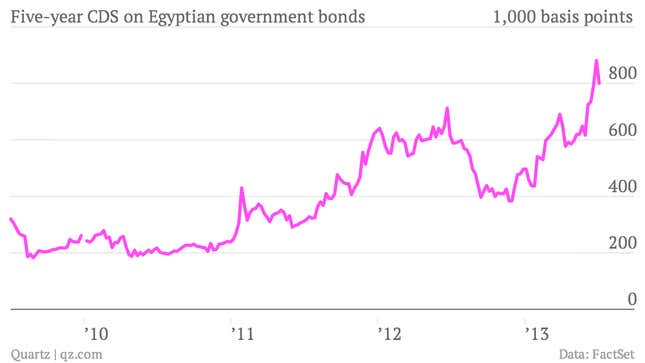 The risks of default coupled with the generally miserable condition of the economy have done quite a bit to dissuade foreign investors.
The country's current account—a broad measure of foreign trade that tracks not only goods but also financial flows between countries—sharply into deficit territory.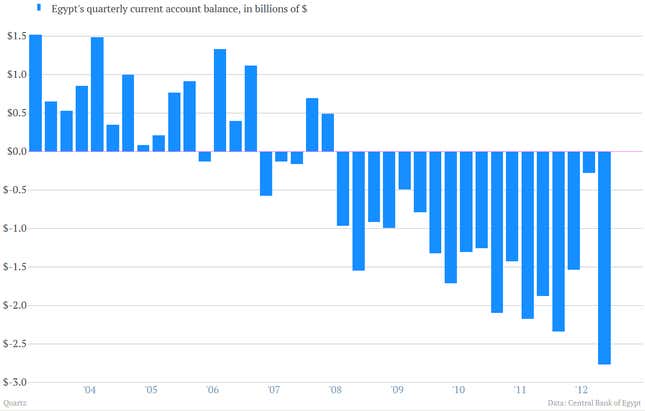 Meanwhile, foreign investors have been taking their capital, converting it to hard currency, and leaving town.
As a result, foreign currency reserves have declined sharply since Mubarak's ouster. Here's a look at Egypt's fast shrinking hoard of US dollars.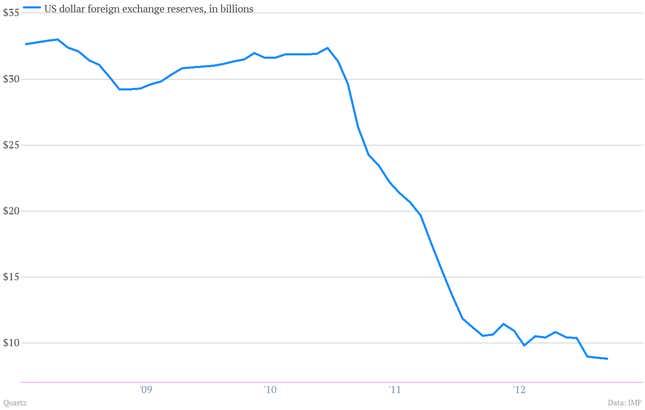 And that's put a lot of downward pressure on Egypt's currency.
It's lost more than 10% of its purchasing power against the US dollar since the end of last year.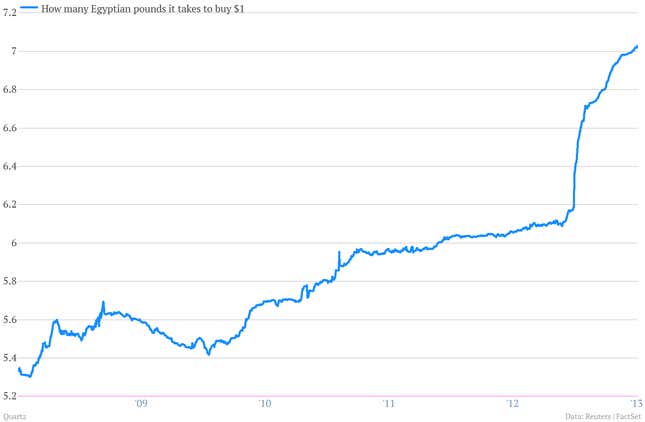 We could go on. The weakening currency only exacerbates the situation. It'll make the current-account deficit worse as imports get more expensive. It'll make inflation worse for already pinched Egyptian households. And that will only make social tensions that much more, well, tense.
In short, under Mubarak, Egypt's economy was bad; under Morsi, it got worse. The next leader will face economic challenges every bit as daunting as the political fighting in the streets.