The most famous female pilot of all time is likely Amelia Earhart. In July 1937, she flew around the world with navigator Fred Noonan and almost completed the journey. But she didn't. Her plane went down, and her remains were never found, despite extensive searches for her in the Pacific. She is now believed to have landed on an uninhabited island 1,000 miles north of Fiji.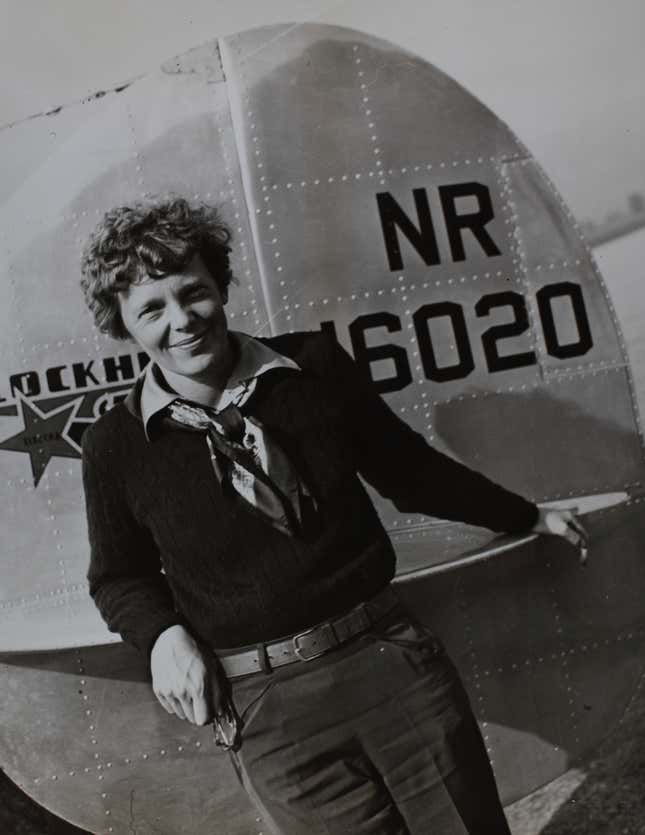 Almost 80 years after Earhart disappeared, it seems there is a good chance her remains will at long last be found. Today (June 24), a six-day mission will begin on Nikumaroro Island, with forensic dogs specially trained to finally solve the mystery of the missing aviator.
The expedition is led by The International Group for Historic Aircraft Recovery (TIGHAR), which has conducted 12 previous searches for the pilot's remains as part of The Earhart Project.  Could this be lucky 13?
The group has reconstructed the famous aviator's flight path in painstaking detail over the years. It believes Earhart and Noonan landed on Nikumaroro and survived for several days at least, sending distress signals. Although their plane wasn't located, search crews saw signs of habitation there in the weeks after its descent and there is archaeological evidence that, decades later, residents of a short-lived British colonial project on the island found and used parts of the plane. Earhart (and Noonan, too) may have survived on rainwater, a castaway eating birds and fish, TIGHAR posits.

This time, TIGHAR thinks it will succeed in solving the Earhart mystery for two reasons: First, it has homed in on an area where suspected Earhart bones were previously found, then lost. Second, forensic dogs.
Nikumaroro, once a British territory known as Gardner Island, was briefly inhabited between 1940-1963. During that period, 13 bones were found, measured, and sent to Fiji; the colonial administrator there suspected they were Earhart's. Somehow, they were lost after that. But TIGHAR archaeologists think they've found the spot, based on archaeological and historical evidence.
Dogs from the Institute of Canine Forensics in California will accompany human archaeologicals to the spot place the team suspects Earhart's 193 missing bones might be. Berkeley, Piper, Marcy, and Kayle—the four border collies tasked with sniffing deep underground for Earhart's bones—are professionals at the top of their field, considered better at this forensic work than any other technology in existence today. TIGHAR senior archaeologist Tom King told National Geographic, "This expedition is less of a shot in the dark than any expedition we've had."