Pioneering aviator Amelia Earhart was last heard from on July 2 1937, when her Lockheed Electra 10E plane vanished while she attempted a round-the-world flight with her navigator, Fred Noonan. By 1939, the US government concluded the duo must have been lost in the Pacific and declared them dead, though their remains were never found.
Eighty years later, a documentary team has unearthed photographic evidence that suggests Earhart and Noonan may have survived a crash landing in the Marshall Islands.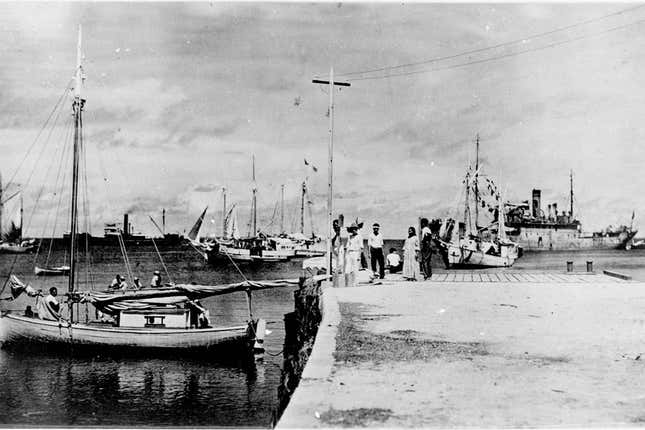 The photo above, previously classified and found by History in the US National Archives, has been analyzed by experts who believe it shows the duo (Noonan, standing on the left, and Earhart, sitting on the dock with her back to the camera) after the purported crash took place.
Additionally, NBC News reports the Japanese ship in the photograph's background is shown "towing a barge with something measuring 38-feet long, the same length as Earhart's plane."
Shawn Henry, a former executive assistant director for the FBI, told NBC he saw the photo and other corroborating details as compelling evidence. "When you pull it out and when you see the analysis that has been done, I think it leaves no doubt to the viewers that that's Amelia Earhart and Fred Noonan," he said.
The mystery of what happened to the legendary pilot has consumed historians, conspiracy theorists, and the general public for generations. As recently as June 28, a team of archaeologists with forensic dogs specifically trained for the mission embarked on a scouting of Nikumaroro, an uninhabited island 1,000 miles north of Fiji, in search of Earhart's remains.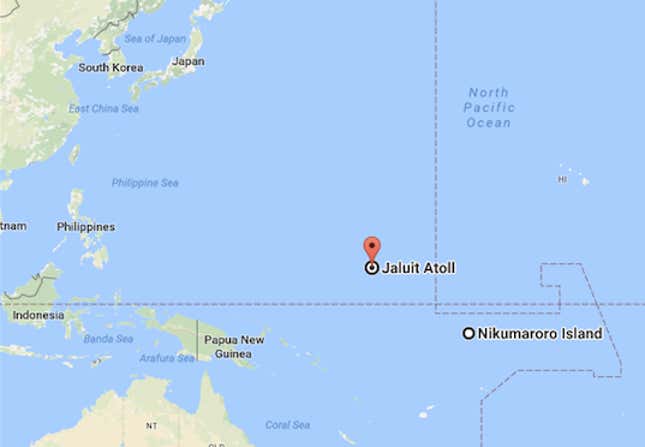 The newly-discovered photo was taken on nearby island Jaluit Atoll, about 1,325 miles from where the archaeology team headed, according to Google Maps.
That team is being led by The International Group for Historic Aircraft Recovery (TIGHAR), which previously conducted 12 searches for the pilot's remains as part of The Earhart Project.
The group's working theory was that Earhart and Noonan landed on Nikumaroro and survived for several days at least, sending distress signals. As Quartz wrote:
Although their plane wasn't located, search crews saw signs of habitation there in the weeks after its descent and there is archaeological evidence that, decades later, residents of a short-lived British colonial project on the island found and used parts of the plane.
Just yesterday (July 4), The Earhart Project team filed a dispatch from the islands indicating growing frustration: "Two more days of excavation at the Seven Site have not produced bones," the post reads. "The expedition has two more days – today and tomorrow. It has often been the case that discoveries happen in the final moments of an expedition. Let's hope that the tradition continues."
Now that this new evidence has been uncovered, the Earhart Project may have to try for a fourteenth mission.