For one day, July 26th, McDonald's will give away flip flops, sweatsuits, and other swag with UberEats deliveries. It's called the "McDelivery Collection."
Fast food-themed swag is a tried-and-true marketing stunt. Burger King has launched a Whopper-themed air freshener, Pizza Hut has Hut Swag, and McDonald's already sells clothing, wallpaper, and other items featuring photos of Big Macs to benefit its Ronald McDonald House charity.
But McDonald's McDelivery promotion has taken the category where it hasn't gone before, with a solid black design and a non-burger themed slogan, "Most Famous." On the spectrum of "swag you got free with a fast food delivery," or even on the spectrum of "opportunities to turn yourself into a free billboard for a giant corporation," it has designed some relatively chic items (you know, Pizza Hut really tried, but was always a little too on the nose with the pizza references) .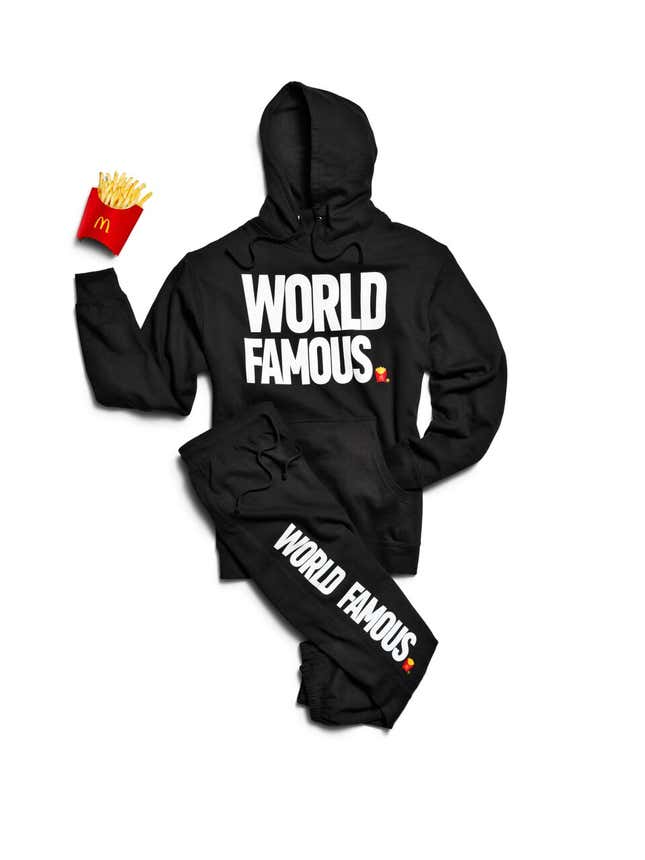 Of course, McDonald's hasn't lost sight of the fast-food forward design that made the category what it is, either. This is a "limited edition" sweatshirt that is part of the collection.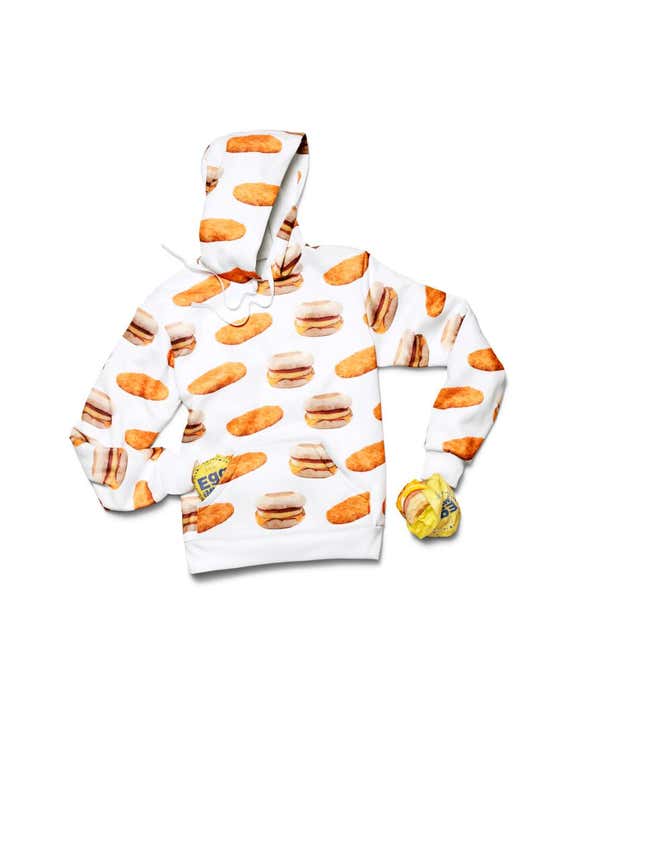 It's probably best not to get too excited about the promotion, however (rage would probably still be great for McDonald's social-media-buzz metrics). Customers don't get to pick their items, which will be distributed "first come, first serve," and it's possible that you're more likely to end up with something like this limited edition "McDelivery McNugget Dunker" than a functional piece of clothing.