HBO's Game of Thrones is one of the most expensive television shows in history, with the budget for recent seasons reportedly more than $10 million per episode. On costumes alone, there's a team of 80 to 100 people who labor to get every patch of embroidery and scuffed knight's jacket just right.
So it is surprising to learn from the show's costumer that some of its materials are sourced in downmarket places.
"These capes are actually IKEA rugs," Michele Clapton told at audience at the Getty museum in Los Angeles last year while discussing the costumes for the Night's Watch, the military battalion tasked with guarding the fictional kingdoms' northern border from giants, zombie armies, and various other threats.
The rugs were cut, shaved, dyed, and then subjected to the rigorous breakdown process that makes the costumes on Game of Thrones look as worn-in as real medieval clothes, she said.
"I want the audience to almost smell the costumes. Here they were waxed and frosted so they belonged to the landscape," Clapton said. (The IKEA comments are around the 27:35 mark in this video.)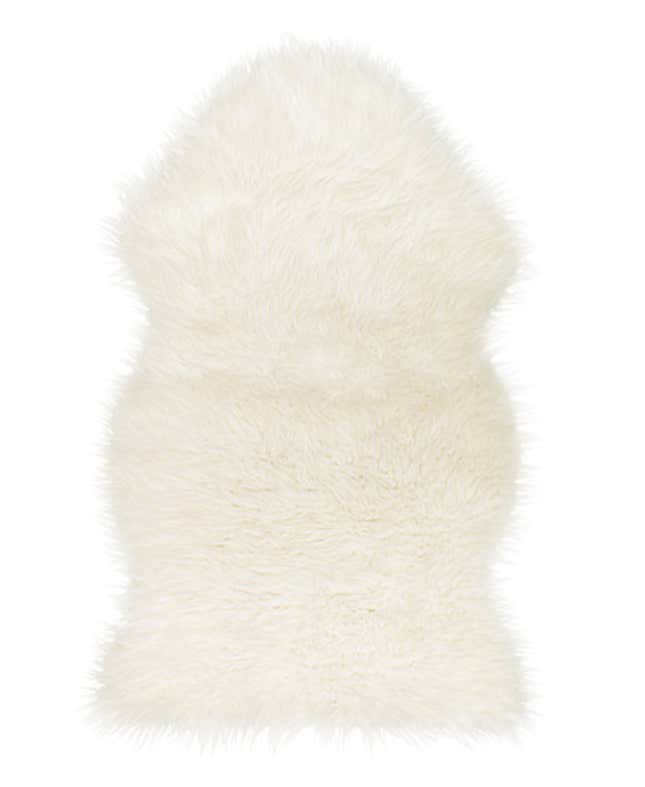 Quartz has contacted both Clapton and HBO and will update this post with any comments. In the meantime, we are speculating wildly about which of IKEA's many rugs resembling matted animal fur were used. The Tjen? The Alhede? The Höjerup? Or the real sheepskin Rens? Are there other IKEA pieces on the set? Is the Iron Throne undergirded by a Poång chair?
Clapton won three Emmys for her work on the first five seasons of the HBO series. She took a break from the show before returning as chief costume designer for the current season.
"The budget is the same every year regardless of what we're filming—it's okay, but it's never enough," Clapton said in the talk. "Sometimes if you're restricted it makes you more clever about what you're doing. You can look at things, you can reuse things." You can even go to IKEA.