"Listen as we explore the thread count of a fitted sheet…You can hear each thread."
A narrator's warm, hypnotic voice wafts through a new IKEA advertisement, as her fingers gently tap on a plain bed sheet. Shot in a college dorm room, the 25-minute commercial features everyday objects presented in a manner designed to take viewers into a specific relaxed, tingly state commonly referred to as "autonomous sensory meridian response" or ASMR.
The commercial, titled "Oddly, IKEA," is part of IKEA's back-to-school marketing campaign, in anticipation of the start of the US academic term in September.
From a term coined by web designer Jennifer Allen in 2010, psychologists describe ASMR as a pleasant, "flow-like mental state," characterized by a "static-like sensation across the scalp." Millions chase the quixotic relaxing feeling by watching "ASMR celebrities" perform gently-stimulating rituals in now over 4 million videos on YouTube.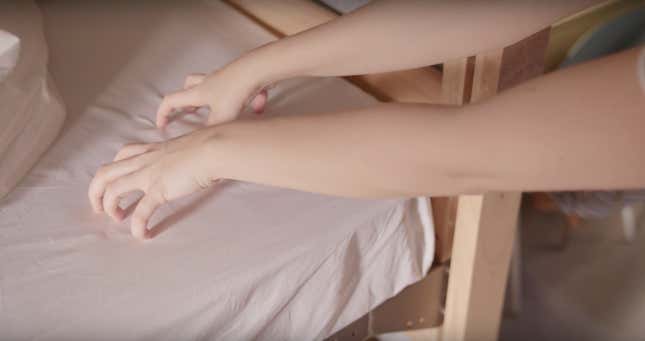 It turns out, ASMR is a natural fit for marketing IKEA's neutral, everyday products. Scratching, tapping, caressing, pinching and fondling a pink Gullklocka pillowcase, the narrator highlights its fabric in a quiet, disarming manner. "Listen to that wonderful material," she says pronouncing each syllable, as she runs her finger nails up and down the case's waffle texture. "Listen to that chenille fabric that which  feels so ultra soft against your skin." The words culminate a languorous 13-minute sequence dedicated to IKEA's bedding.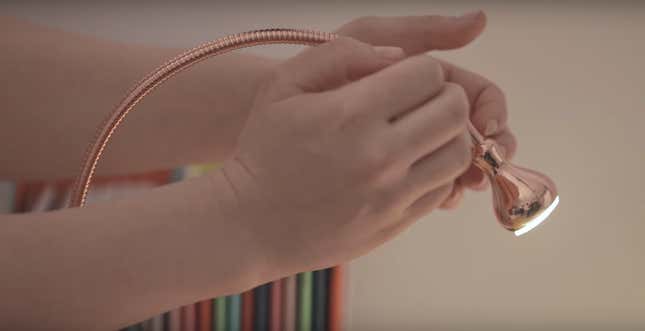 Strumming a row of silver metal hangers in a closet, the narrator says softly " They're just $4.99 for a five pack at your local IKEA. And listen to that slide…sounds like a wind chime on a light breezy day." "More than 30 percent of the steel content of this product is from recycled steel and that sounds so lovely," she adds, casually framing IKEA's sustainability program.
"A series like this is very much in keeping with the IKEA character," says IKEA communications specialist Kerri Homsher."The format of ASMR videos allows you to deliver product benefits in a pleasant, calming way. Something a TV spot or print ad doesn't always succeed at."
Created by the New York-based ad agency Ogilvy for IKEA's US market, IKEA has also released shorter spots showing hands caressing their products. Here's an IKEA ASMR video featuring the iconic Rens sheepskin rugs, that's been famously repurposed as costumes in Game of Thrones.
New ASMR videos will be released each week on IKEA's YouTube channel through Sept. 5
Adds Homsher, "We hope this demonstrates to everyone who watches that IKEA has solutions that make your home work better. But really, we hope it does what it supposed to do: help everyone who watches it relax a little."