Amazon has barely made any noise about the clothing lines it has been steadily rolling out while it works to take over clothing retail. These brands, which focus mostly on basics—items such as men's polos, kids' clothes, and workwear for women—seem like they've been practically designed to generate sales without generating attention.
Now, though, Amazon is going after the spotlight with a new, more fashion-centric brand called Find.
Find, developed by Amazon's European fashion division, launched Sep. 4 on Amazon UK. Alongside some simple staples, its first collection features items such as hot-pink sock boots in stretch satin, two-tone cropped wide leg jeans, and a velvet long-sleeve top in burnt orange with pleated shoulders. Amazon is also publicizing it with a campaign in UK, Germany, Italy, France, and Spain that will include billboards and ads across Instagram and Facebook.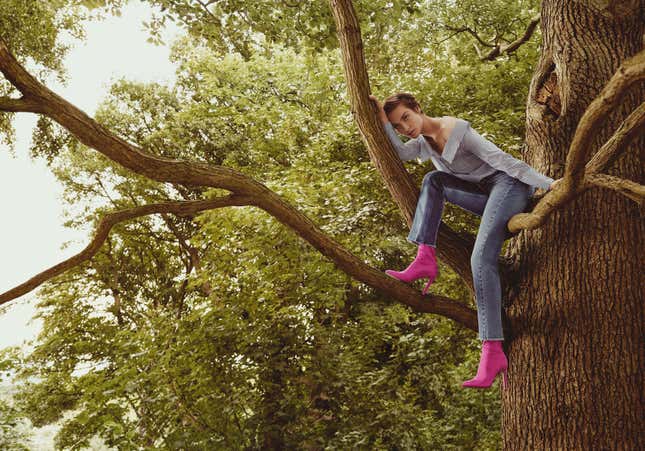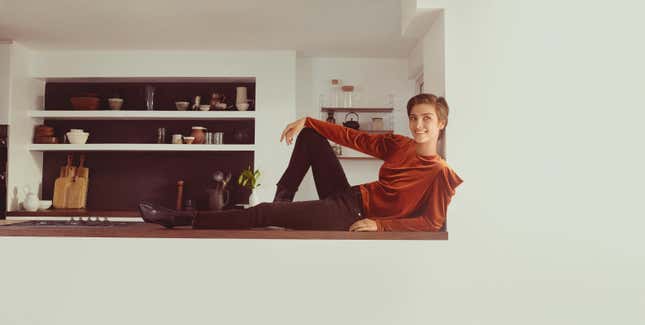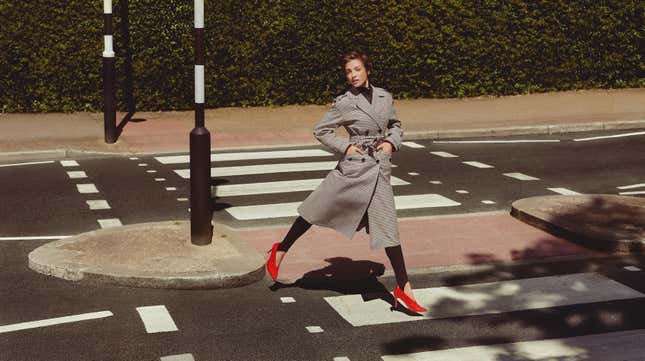 The line could give a new dimension to Amazon's fashion business, which so far has thrived on selling basics, especially to men. An Aug. 31 emailed report by digital intelligence firm L2 found that Amazon Essentials was Amazon's top performer among its own brands. "The brand's top-performing item is the 'Men's Cotton Pique Polo Shirt,' which is markedly similar to Dockers' 'Men's Short Sleeve Solid Poly Pique Polo Shirt' but half the price," the report noted. In the contemporary category, which is more fashion-forward than basics but still accessible in terms of design and price, Amazon's brands have struggled to generate best sellers.
Find is aimed largely at the women's contemporary business. (There's also a Find men's collection, but it's still angled a bit more toward t-shirts, underwear, and sweatshirts.) The prices of the women's pieces tend to fall between £10 and £50 (about $13 to $65), and slightly higher for shoes. These thigh-high velvet boots go for £65. It has more of an emphasis on trends than Amazon's other labels, and the ad campaign, in Amazon's own description, shows off a "unique take on current trends with a close eye on street styling." Find adds to the eight clothing lines launched by Amazon so far. The company did not respond to a request for comment about the decision to launch Find in the UK.
Though Amazon's clothing sales are growing fast, the company has had a difficult time attracting more fashion-forward brands, particularly designer labels, to sell on the platform. But Amazon seems determined to make inroads into fashion, beyond men's pique polos.