Last year's most popular hidden heroes are getting a new look.
Publishers Weekly announced last week the completion of a book deal for a picture-book adaptation of the 2016 nonfiction title Hidden Figures, by Margot Lee Shetterly. The book, aimed at children four to eight years old, is due out in January next year, co-written with Winifred Conkling and with illustrations by Laura Freeman.
Dorothy Vaughan, Mary Jackson, Katherine Johnson, and Christine Darden were engineers and mathematicians at NASA's Langley Research Center in Hampton, Virginia, starting in the 1940s. By now the story of these African-American women during the height of the space race is no longer a hidden one. Shetterly's book has spent over 30 weeks on the New York Times' bestselling nonfiction paperback list, and it was made into a film that was nominated for the Oscar for best picture.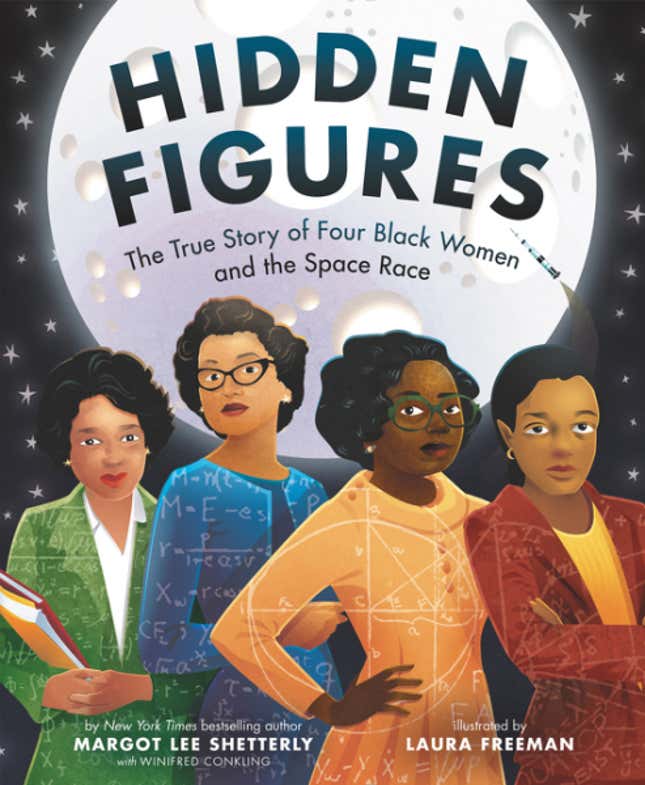 Publisher HarperCollins has yet to provide any more information on the new adaptation, but it's part of a larger trend in books aimed at young children. These books celebrate under-recognized women from history, particularly in fields long dominated by men.
Last year Elena Favilli and Francesca Cavallo released a book called Good Night Stories for Rebel Girls, containing 100 short stories about women including marine biologist Sylvia Earle and tennis star Serena Williams. The book was so popular that in July a Kickstarter campaign to fund a second volume raised $870,000 for a goal of only $100,000. Earlier this year Chelsea Clinton, daughter of US presidential nominee Hillary Clinton, followed suit with a similar children's book called She Persisted, about 13 American women, including talk show host Oprah Winfrey and journalist Nellie Bly.