We wanted flying cars, instead we got jean jackets that can change the song on Spotify.
Two years ago, Google and Levi's showed off conductive yarn to be sewn into denim, which allowed users to control a smartphone by moving their fingers across the material. A year later, the two announced that they would collaborate on an actual garment that could wirelessly control a smartphone. It was a jean jacket, based on Levi's "Commuter" line of products aimed at people who bike to work, that could skip songs, pause music, and answer calls, just by tapping and swiping on the sleeve of the jacket. And now, Levi's is making the jacket available to anyone who would like to part with $350.
That's roughly the same price as a brand-new Apple Watch Series 3, which can do everything the jacket can do, and doesn't limit you to wearing the same jacket every day to commute. It also presumably would be far harder to accidentally skip a song or hang up the call you're on if someone brushed up against you when you're using a wearable rather than this touch-activated jacket. The regular, non-touch version of the Commuter jacket costs $148, which means you could buy this jacket, a pair of Apple's AirPods headphones (for $159) or Beats X headphones (for $150) and still save money over the connected version of the jacket.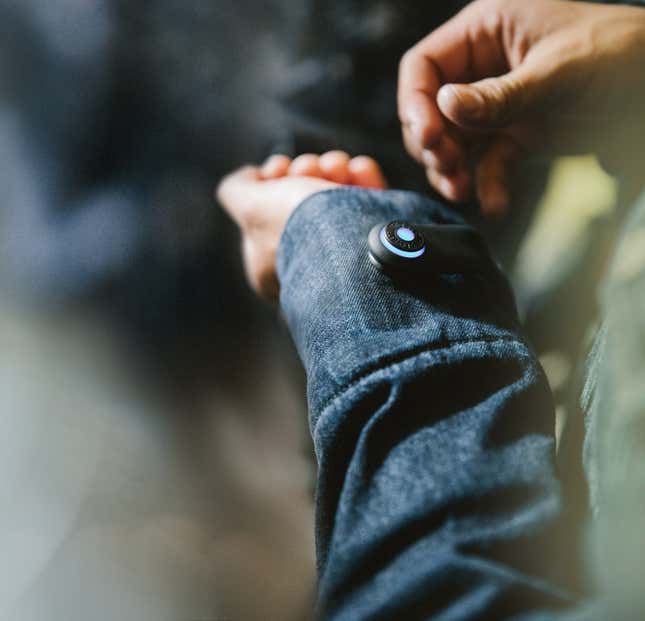 But in case you feel like your commute will be drastically improved by an internet-of-things jean jacket—even though this concept has effectively been around for over a decade now—beware: the technology that allows the jacket to communicate wirelessly with your smartphone is contained in a Bluetooth dongle that snaps onto a button on the jacket. While this means you can take the dongle off and wash the jacket as you would any other piece of clothing, it also means you need to remember to charge your jacket before you leave for work.