Signed contracts for home sales in the US slipped in June, compared to the prior month, according to the just-released numbers from the National Association of Realtors.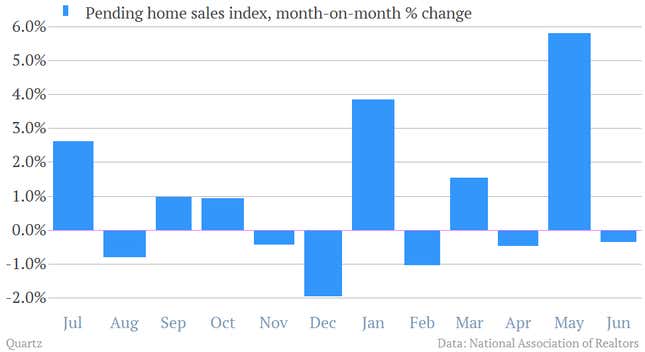 Some could see the monthly decline of 0.4% as an indication that the recent surge in US mortgage rates is softening demand.
Even so, the US housing market has made tremendous strides over the last year. The June pending sales number was 10.9% higher than in June of 2012.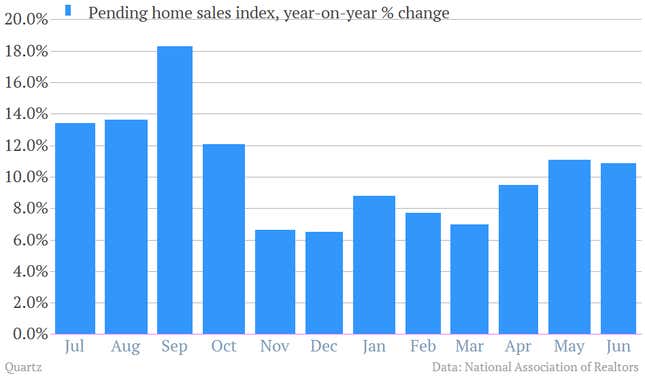 But a lot of that was thanks to the low mortgage rates provided by the Federal Reserve. So we'll have to wait and see if it holds up.