I thought I was already fully awake.
I've known for nearly 20 years that those born wealthy had a head start compared with me in my chosen career. I'd accepted that—as a mixed-race woman making her way through a conservative and predominantly white male world of work—I'd face microaggressions and systemic bias. And I'd learned to check my own privilege, as someone who looks white and had a good education.
Younger friends used the word "woke"—meaning "being alert to racial or social discrimination and injustice"—and I have to admit, I side-eyed the term. I thought the lessons I had learned from peers, books, and my own experience meant I didn't need waking.
But #MeToo woke me. And I can't go back to the way things were.
***
When the allegations of movie producer Harvey Weinstein's decades of abuse, intimidation, harassment, and rape tumbled out into the media like a bucket of rotten fish, women were shook, but not necessarily surprised.
The allegations—from lewd remarks to full-on assaults—had the ring of familiarity to many of us. We already knew that the more powerful and influential a man is, the more his misdeeds are covered up, the more they are normalized, the more it is "boys being boys."
Weinstein was fired from the company he co-founded and ousted from the Motion Picture Academy with a strong denunciation. Still, the whole ugly mess looked destined to go down as yet another passing sex scandal ensnaring a powerful man (not unlike Bill Cosby, Roman Polanski, or Woody Allen, men who were not ejected from the Academy for their alleged misdeeds). Surely all would soon to be forgotten after Weinstein begged for forgiveness, reinvented himself professionally, and was embraced again by his powerful peers.
Then something happened. On Twitter this past weekend, and later on Facebook, women (and some men) around the world responded with two words: "Me too." They hashtagged posts #MeToo to share their own experiences of sexual harassment and assault, and to de-stigmatize speaking out. Some told their personal stories, some didn't.
My social media feeds have been awash with a heartbreaking flood of "#MeToo" tags, along with stories that will haunt me forever.
***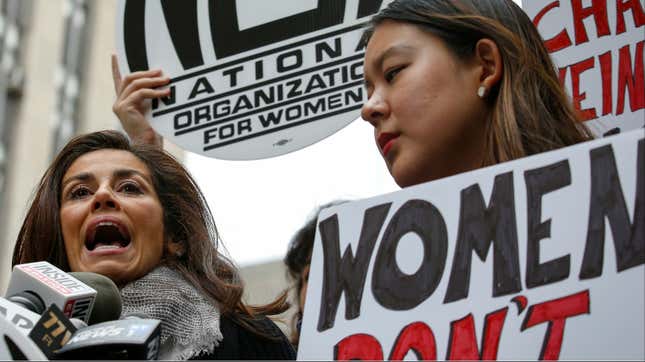 #MeToo.
To be honest, I would be more surprised if any woman didn't post #MeToo. Because unfortunately, we are used to this treatment—it has just been normalized. Some experiences are clear-cut, but for those of us who grew up in a less-woke era, this has been a moment to reassess a myriad of incidents from our own pasts. Was that an assault? Was that harassment?
And the thing is, we already know the answer. It's there, just waiting for us to ask the question. We knew the difference between making a regrettable but consensual choice and an assault. We knew the difference between an unrequited crush and stalking. We knew the difference between making a mistake and being raped.
The bigger question is why we never spoke out, even when we knew deep down it was wrong?
There are plenty of reasons: Fears of being disbelieved, personally scrutinized, shamed, ridiculed, blackballed, having your name publicly tied forever to an ugly thing that happened to you. There's the ordeal of having to defend your account against your aggressor's and having to explain what happened over and over again.
And then, of course, there's not wanting to be the victim. Part of being a liberated, liberal, career-focused, empowered women, is to be tough. We felt "woke" already—that's the problem.
But instead of addressing it, we worked around it. We moved in packs to protect one another. We warned other women in our industry which men to steer clear of. Over drinks and in women-only office chatrooms, we talked about everyday sexism, about the awful experiences we'd endure, and we helped each other pick up the pieces. We only cried in the women's bathroom, never gave men the satisfaction of knowing we were rattled. After all, if the most powerful man in the world, living in the White House, can go around bragging about his sexual assaults, then what's the point in going public?
***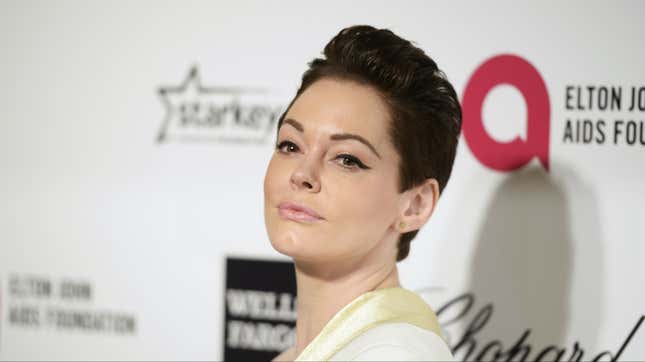 Clearly I—like many others—was still partially asleep. It has been like coming out of hibernation a little bit too early, and with a mild hangover. Forgive me for taking so long to get truly woke.
I didn't start the day intending to write this essay. On Facebook I didn't want to post those words for my friends and family. On Twitter, I didn't want to say those words to strangers. I didn't want the hashtag to victimize me or to overshadow all the work I've done in my life. I also know that my experiences were not a level 10 compared to the horrors many others have endured. I have broken more knee-caps than men have broken my soul. (All in self-defense, I'd like to say.)
But, yeah, #MeToo.
I'm late to the most depressing party of the century. Many of us are just finding our public voice. We are educating ourselves, and calling what happened to us by its name: sexual assault, sexual abuse, sexual harassment. We're fucking fed up, and we're ready to speak out.
Of course the men's rights activists also came out in force, hijacking the point of the hashtag as people did for the #BlackLivesMatter movement. It has also been heartening to see some men take the opportunity to reassess whether their own past actions were assault, harassment, or abuse. Some had difficult conversations about going a step too far, and some admitted to doing something heinous.
I'm not special. That is the point of this campaign. As one woman put it on Facebook: "Guys, literally, it's all of us."
And I'm not completely jaded. I have faith that society will evolve. I believe that speaking out is the first step. Maybe soon, we'll move on from the passive voice of #MeToo to a more pointed construction: #HimThough.