Starting Oct. 25, Thailand will hold a royal funeral over five days for its beloved late king Bhumibol Adulyadej, following a year of mourning.
Bhumibol, who died at the age of 88 on Oct. 13 last year, was the world's longest-reigning monarch. Born in the US and raised in Switzerland, Bhumibol was regarded by Thais as a unifying figure amid multiple military coups and protests over the decades.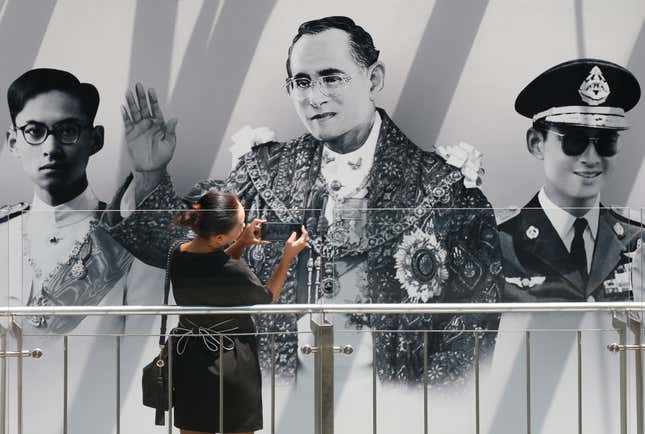 For months, the country has been preparing to bid a ceremonial farewell the late king, whose body has been lying in state in a coffin that has been blessed by chanting monks. He will be cremated on Thursday (Oct. 26), which Thailand is marking as a national holiday this year. Hotels near the cremation site have been fully booked during the funeral period, Reuters reported.
Artisans have been building a royal crematorium consisting of a series of golden pavilions in the center of the Sanam Luang public square near Bangkok's Grand Palace. The main funeral pyre is meant to represent Mount Meru, the center of the Hindu universe. The royal pyre is decorated with paintings of mythical creatures and a pair of statues of the king's favorite dogs.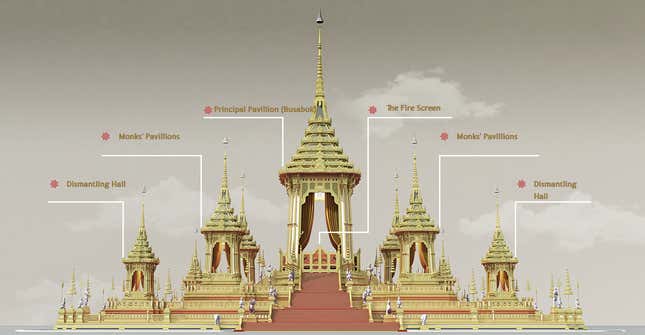 The funeral will reportedly cost around $90 million, with the pyre alone estimated to cost 1 billion baht ($30 million). A public relations committee for the cremation has details on the crematorium and on the processions.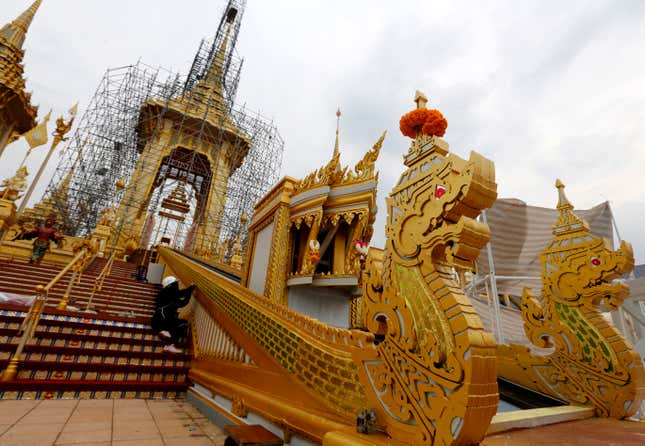 His body will be placed in the central pavilion, which is 165 feet high, and cremated around 10pm. His remains will then be collected and placed at the Dusit Maha Prasat Throne Hall of the Grand Palace. Local officials expect around 250,000 people to attend the ceremony, which will include performances of masked drama, puppet shows, featuring stories from the epic Ramayana, and ceremonial music.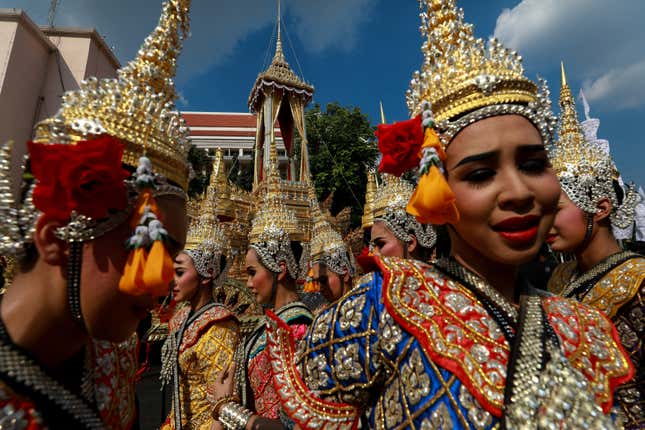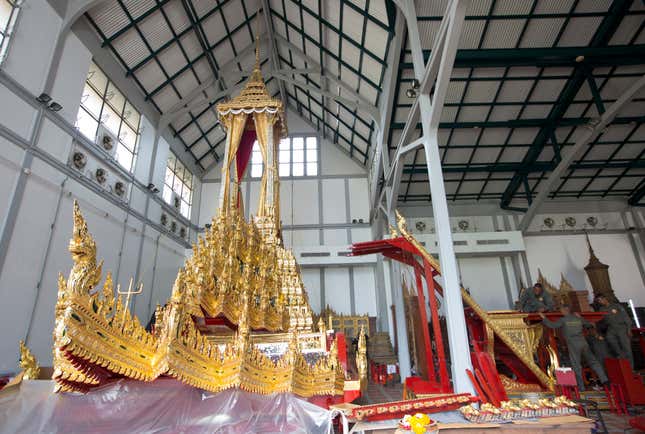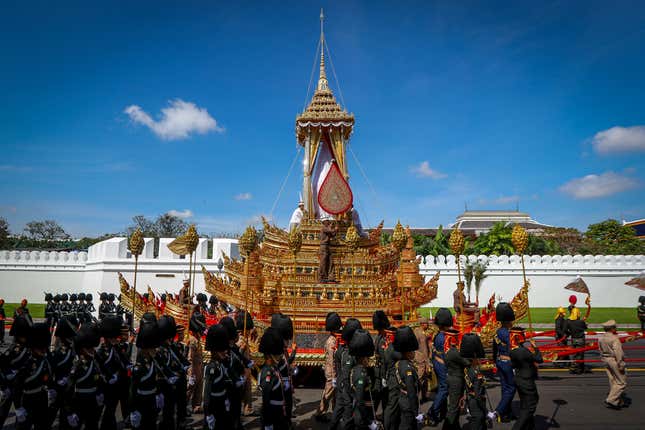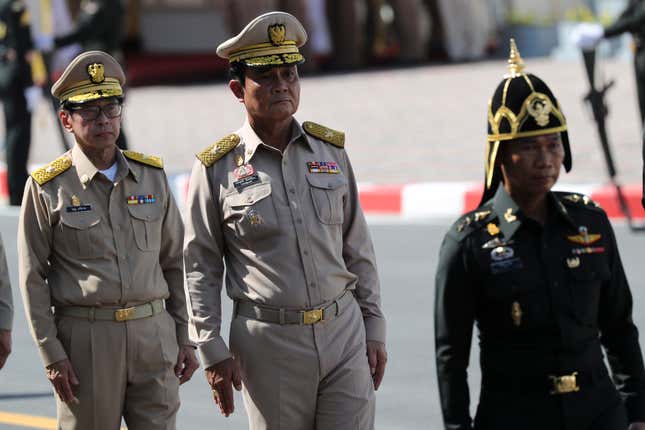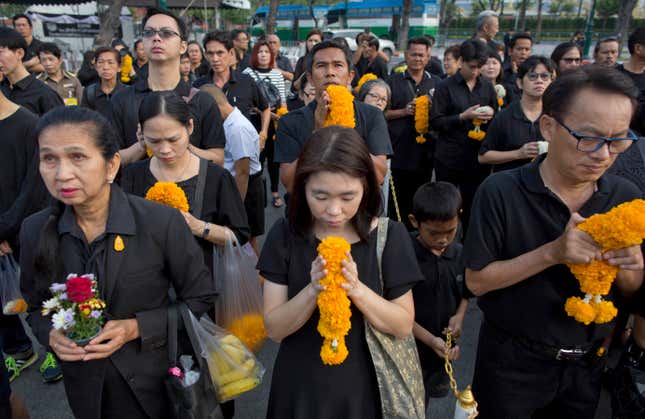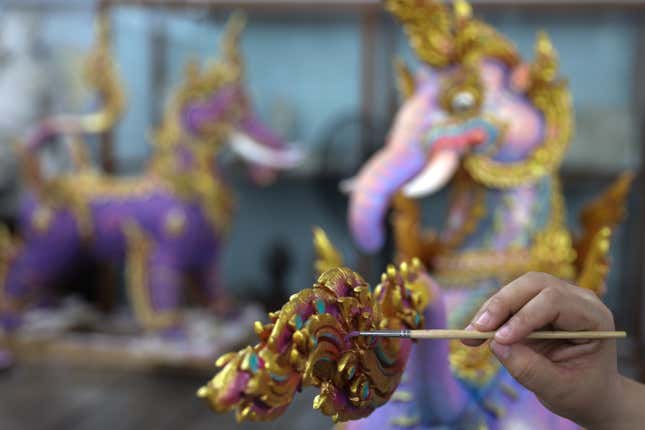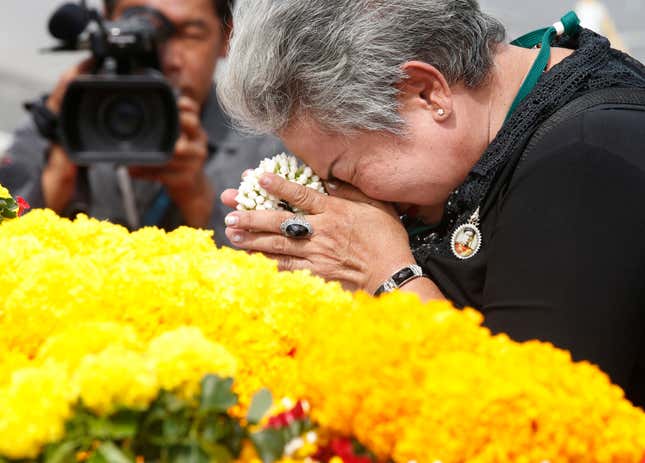 Bhumibol's son, King Maha Vajiralongkorn, is expected to have his coronation around the end of 2017, but no official date has been set yet.