China's new leadership lineup, unveiled earlier this week, noticeably includes no one young enough to head the country for a decade starting in 2022, when president Xi Jinping is due to retire from his post as Communist Party chief. Breaking with convention, no potential heir apparent in his fifties joined the seven-member Politburo Standing Committee—the apex of power in China. That absence raised the chances that the party leader might linger on beyond his second term.
A closer look at the second ring of power, the 25-member Politburo, however, shows three people born in the 1960s who have the qualifications and political capital to succeed Xi. It is possible that Xi could position one of them to be China's next leader in five years, or perhaps later.

Time is on their side.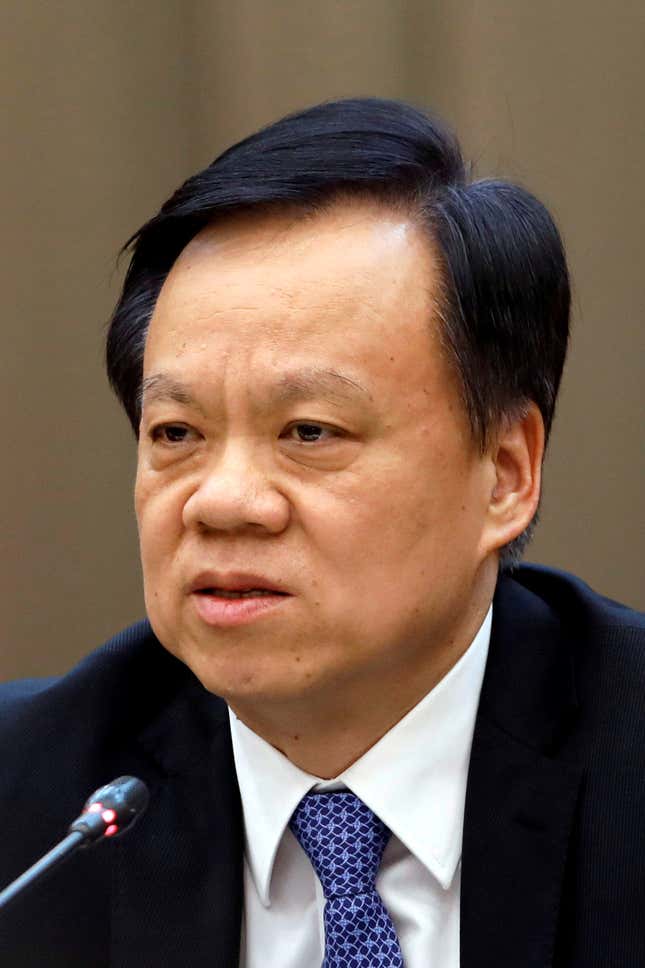 Chen Min'er, 56
Political alignment: Chen is considered a protégé of Xi's and a member of the Zhejiang clique, a major component of Xi's faction.
Known for: Chen served as Xi's propaganda chief while Xi was party boss of the coastal Zhejiang province between 2002 and 2007. In 2015 Chen was promoted to party boss of Guizhou province, a poverty-fighting test ground for the party's rising stars. After the recent downfall in a corruption investigation of Sun Zhengcai, another potential leadership successor, Chen was appointed the new party chief of the western metropolis of Chongqing three months ago. There had been speculation that Xi could take the unusual step of promoting Chen right from the 200-strong Central Committee to the seven-member Standing Committee, skipping the Politburo.
Policies: In Guizhou, Chen led an initiative to pool villagers' land, money and labor (paywall) to boost production, a model that has gained favor under Xi. There, he also oversaw expensive government-led projects including a giant alien-seeking telescope.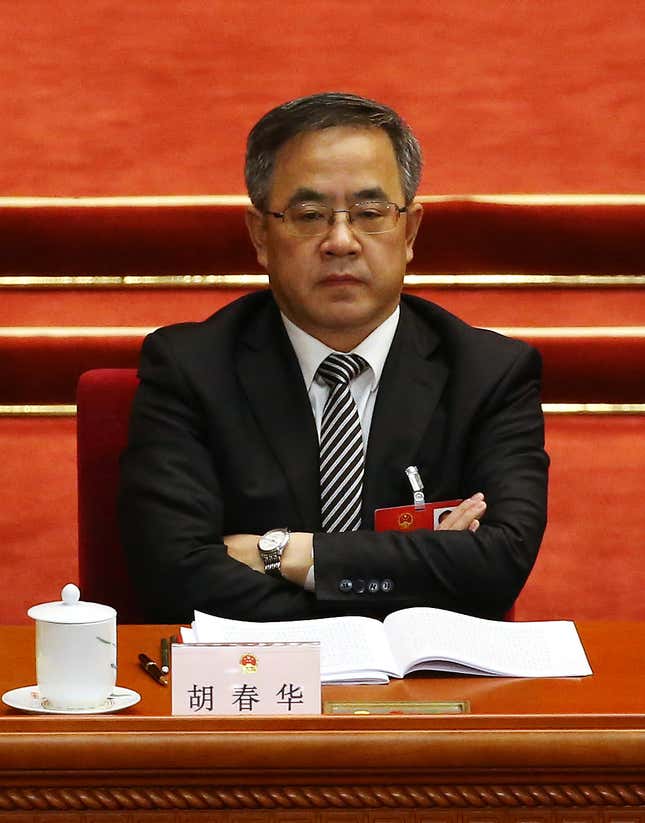 Hu Chunhua, 54
Political alignment: Brought up from the Communist Youth League, Hu is considered a favored leadership candidate by ex-president Hu Jintao (no relation).
Known for: Hu Chunhua is nicknamed "Little Hu," reflecting his long mentor-protégé relationship (paywall) with Hu Jintao. While governor of Hebei province, he emerged unscathed from the tainted milk powder scandal that rocked China in 2008, and went on to become party boss of Inner Mongolia a year later. He currently serves as Guangdong's party boss. Together with the now-disgraced Sun Zhengcai, Hu had been widely viewed as Xi's possible successor since the duo were promoted to the 25-strong Politburo in 2012. This time Hu merely retained his seat at the Politburo, rather than climbing up one ladder.
Policies: Last year Hu reportedly ordered the crackdowns on the pro-democracy protesters in Guangdong's fishing village of Wukan to prove his ability in the run-up to the party congress.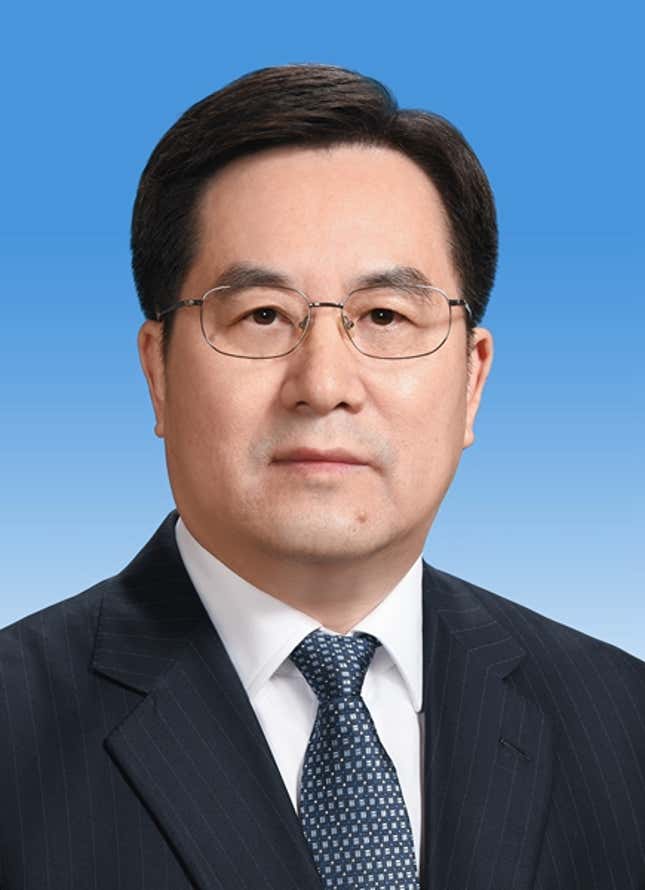 Ding Xuexiang, 55
Political alignment: Ding is considered part of Xi's inner circle.
Known for: Advancing his early career in Shanghai, Ding served as political secretary for Xi, then Shanghai party boss, for eight months in 2007 before Xi headed to the central government. In 2013 Ding moved to Beijing to head the party chief office, effectively serving as Xi's personal secretary. Ding is a routine member of Xi's overseas entourage. He is expected to become Xi's new chief of staff.
Policies: Ding is said to have good writing skills and a strong memory, known for quickly turning his bosses' public remarks into official notices.