As America's political divide keeps getting wider, it's become difficult not to take a side, even with something as mundane as your choice of hotel.
Eaton Workshop, a new hotel that "merges hospitality with progressive social change" is set to open next spring in Washington, DC. The brand is positioning itself as the antithesis to Trump International Hotel down the street. It aspires to be a haven for guests who want to use their travel money to send a progressive message.
A combination hotel, co-working space, media company, and wellness center, Eaton Workshop "invites activists, artists and entrepreneurs from around the world to instigate meaningful and positive initiatives on both a local and macro scale."
The Trump International has turned into a partisan symbol since opening last fall, becoming preferred place to stay for those looking to make a political statement with their choice of lodging—tourists, international business people, wealthy donors, Republican operatives, foreign diplomats. And politics is good for business, the Washington Post reports: The Trump International turned a $1.97 million profit in the first quarter of 2017, despite projecting a $2.1 million loss.
Eaton Workshop in DC is billed as the world's first politically motivated hotel, the flagship location for a brand built on the premise of liberal activism and civic engagement. With another hotel set to open in Hong Kong in 2018 and construction in San Francisco and Seattle scheduled for 2019, the chain is making the bet that a partisan mission does not preclude doing strong business.
Eaton Workshop is part of Great Eagle Holdings, a Hong Kong-based real-estate company that owns and operates hotels through various subsidiaries, which includes luxury hotel brand Langham Hospitality Group.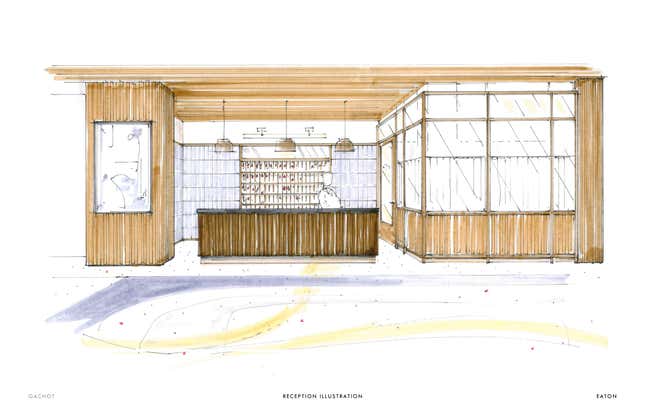 Visitors will be greeted with video montages of the 2012 and 2016 US presidential elections when they walk in the lobby. Hotel programming will include a lecture series centered around liberal themes. The co-working space will prioritize memberships for progressive startups and activists. Even the minibar will contain an "activist toolkit" that includes information on how to call your representatives in Congress.
Katherine Lo, founder of the brand, says she isn't worried about alienating potential guests. "Self-selection is definitely one of our strategies," she told Bloomberg. "The goal isn't to bring together left and right." Instead, the hotel is meant to be an option for visitors who don't agree with the Trump agenda.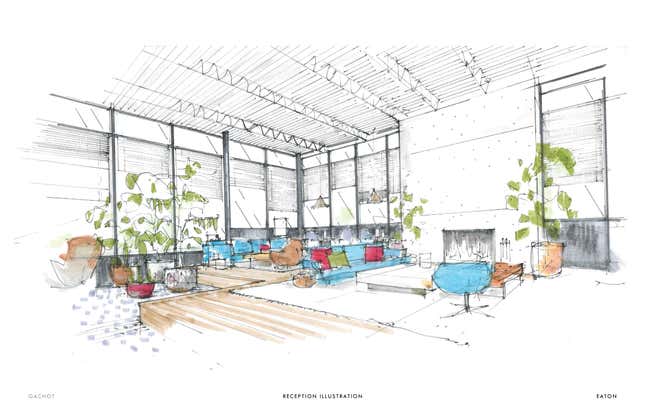 Lo hopes the brand will be able to operate like a "nonprofit, but better," eventually using revenue to fund local arts initiatives. There are plans for a writer's residency program to support investigative journalists and a multimedia activism-themed arts program.
"We believe that we're a step toward a more humane business that provides space for community building and learning in a world that needs it, and we think hospitality can be a tremendous catalyst for social and environmental impact," Lo said in a statement to Quartz.
Brands are providing more luxury for conscious consumers of everything from coffee to cars, so why shouldn't the same apply to hospitality? At the very least, liberal tourists will have a place to call their home away from home in the capital of an increasingly divided nation.