There are a handful of AI-powered smart home assistants for sale, and nearly all of them look the same. For some reason, tech companies decided that the devices, which obey our oral commands to play Taylor Swift's new single or to tell us about the weather, should be shaped like a neutral-colored Thermos.
But, Chinese search giant Baidu unveiled its new smart home assistant today (Nov. 16) and it stands out for one reason—it's visually attractive.
The Raven H, as Baidu calls it, consists of eight squares stacked on top of each other. The top square can be tilted upward to become a forward-facing LED display. It can also be removed completely and used as a portable microphone (it also lets users program some touch commands too). And of course, it's colorful.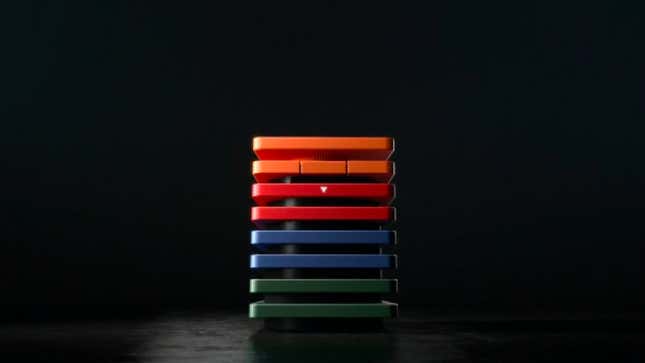 Compare the appearance of the Raven H to the can-shaped smart home assistants produced by Google and Amazon…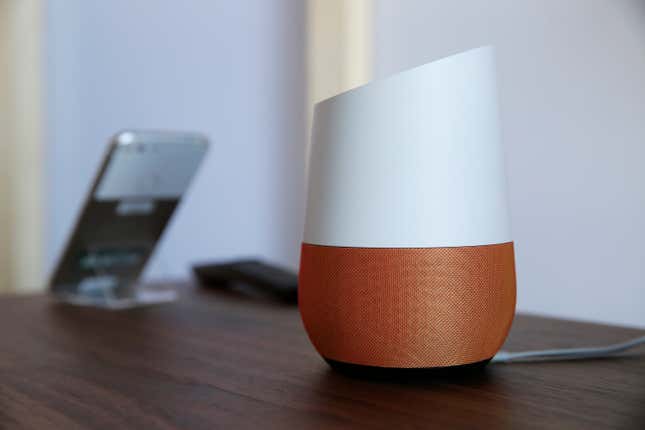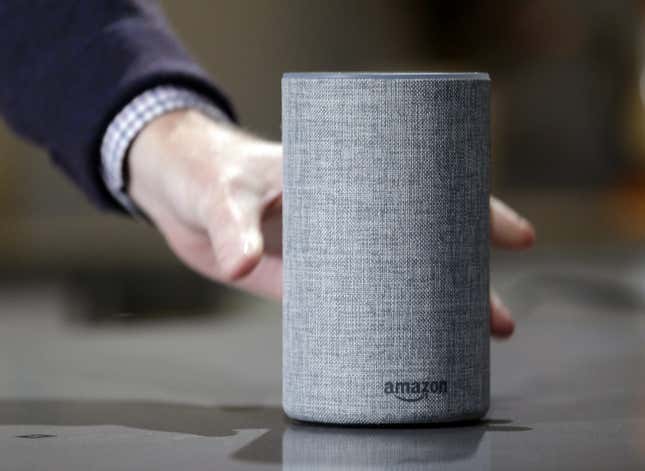 … and from speaker-maker Sonos…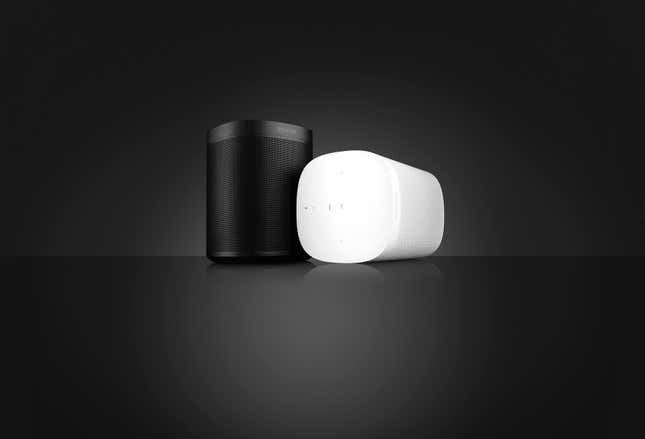 … and from China, Alibaba and JD…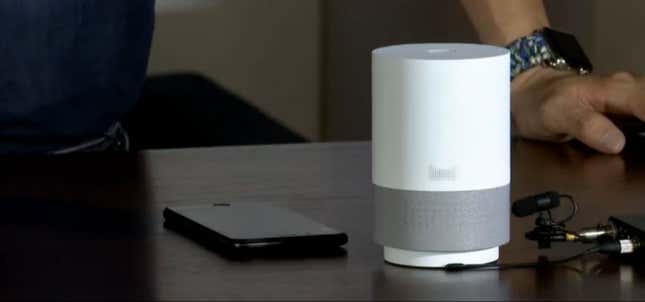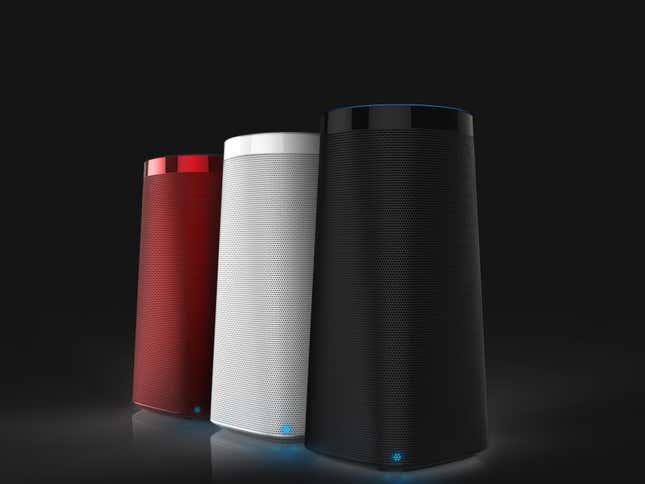 The Raven H will go on sale in China in December. It is not cheap. Baidu is pricing it at 1699 yuan ($255.95), which is higher than the sticker prices for the Alibaba's Tmall Genie, JD's Dingdong, the Google Home, the newly-announced Sonos One, and all of Amazon's Echo models.
Introducing the device at a livestreamed conference, Baidu's Cheng Lyu, head of its intelligent hardware unit, spent little time discussing what the Raven H can actually do. Instead, he flaunted the Raven H's design and the hardware.
For the Raven H's sound, Baidu collaborated with Tymphany, a Danish maker of high-end audio components. To make the product, the Chinese company worked with Teenage Engineering, a Swedish design firm best known for making a synthesizer. Lyu discussed how they chose the colors for the Raven H by picking the hues in the RAL color system that appear best in the real world. It was a stark contrast to the presentation that Alibaba held for the Tmall Genie last July, which primarily focused on the specific tricks the product could do—like give the weather, and recite the number of calories in an apple.
That's probably because all of these devices, at least for now, are more-or-less the same. Amazon's Echo might make it easier to buy things with your voice than the Google Home. Baidu's Raven H might favor videos from its own streaming site than one run by rival Tencent. But for most tasks, they're indistinguishable. Some consumers will be willing to shell out an $250 for one that's red, green, and orange and packed with audiophile-level sound. Many more will settle for the cheapest one out there. By merely making the Raven H colorful, Baidu has aptly demonstrated how little variation currently exists among these products.