In 1982, in the little town of Afton, North Carolina, residents sat down in the street, blocking trucks filled with toxic soil from heading to a local dump. The predominantly black town had been chosen as a dump site for the soil, which was contaminated with polychlorinated biphenyls, or PCBs. (The soil was dug out of the shoulders of state highways, where a local trucker had illegally dumped thousands of gallons of PCB-laden oil.) In a TV news-broadcast from the protest, one young woman tells the camera, "We are marching because we do not want this to affect our future."
Chances are, it could.
PCBs are part of a group of chemicals known as "endocrine disruptors," meaning they can alter hormone systems, which can lead to a range of health issues from reproductive problems to certain cancers. According to a report published online Wednesday (Nov. 15) in the journal Diabetes Care, disproportionate exposure to endocrine-disrupting chemicals could also help explain why black, Latino, and low-income Americans are so much more likely to have diabetes than their white, wealthier counterparts.
The disparity in diabetes risk is clear: For black people in the US, the risk of developing diabetes is 77% higher than for white people in the US. Among Latinos, the risk is 66% higher. Overall, 9% of white people in the US have diabetes, compared to 18% of black people and 20% of Latino people.
One major reason black and Latino people are disproportionately exposed to toxic chemicals is also clear: Race is the single biggest indicator in the US of whether you live near toxic waste and pollution. Often that pollution includes endocrine disruptors, including PCBs, phthalates, certain pesticides. Even particulate-matter air pollution can contain endocrine-disrupting chemicals.
Those two factors—toxic exposure and diabetes risk—have rarely been connected, but the University of Illinois-Chicago and Ohio State University researchers behind the new paper say they should be. Endocrine-disrupting chemicals "can interfere with insulin secretion and action as well as with other pathways that regulate glucose," leading to diabetes, they write. That could help explain why diabetes risk is so much higher for those populations.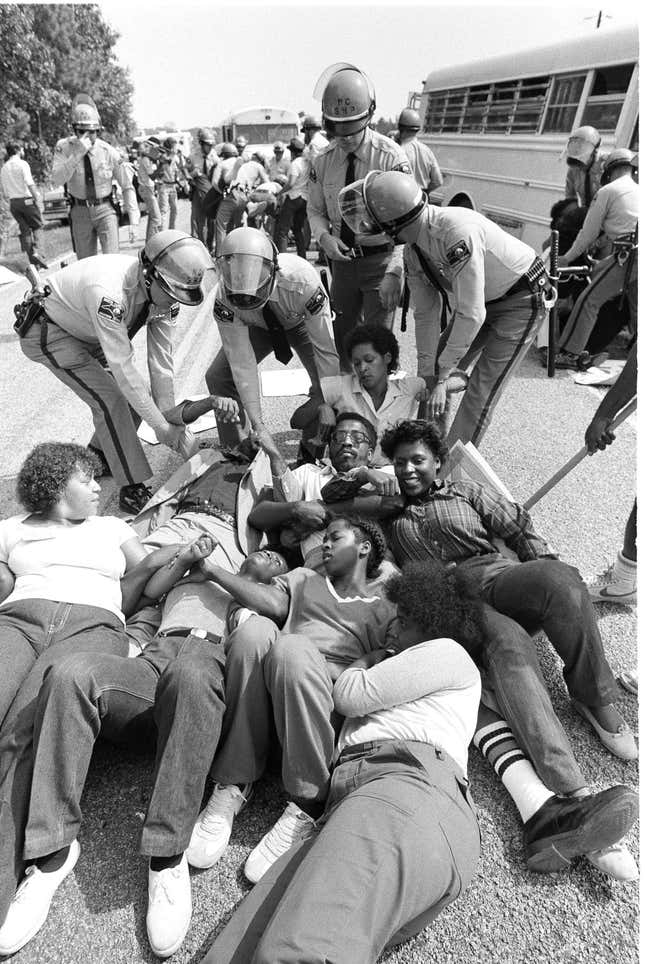 That hypothesis was borne out by the team's investigation into previous studies on endocrine-disrupting chemical exposure and diabetes risk. When information on demographics was available in those studies, the majority "reported that low-income people of color were disproportionately exposed," Daniel Ruiz, a graduate student at the University of Illinois who coauthored the paper, said in a statement.