If you are thinking of risking your life to make the perilous journey from Syria to Europe, you could do better than the Moria refugee camp on the Greek island of Lesvos. According to Google Maps, it only has an overall score of 2.1 stars out of 5.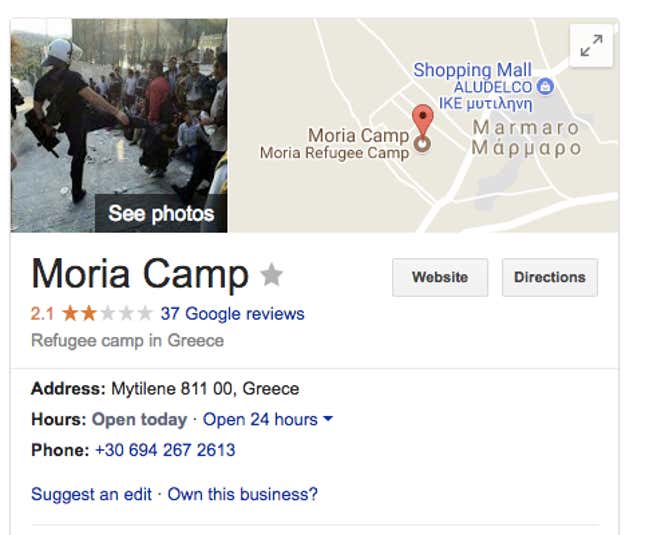 As you can see, that average rating is based on 37 reviews from people who have been to the camp. Kawesa EL Ashiz gave it three stars, writing, "The camp is not bad but still not the best amongst any others." But BASL AHMOD gave it only one star. "Inadequate place for refugees. There is no water, no showers, no enough food," he wrote, originally in Arabic and translated by Google.
"Very bad," reads another one-star review. One of the few five-star reviews seems to be either misguided or ironic: "10/10 reccomend [sic] staying at this beautiful hotel," writes Franki Bonanno. So the real average could be even lower than 2.1.
There are some good things going for Moria, though. For one thing, it appears to be open 24 hours, which is really convenient. Google Maps also suggests that the Moria refugee camp gets less crowded at night.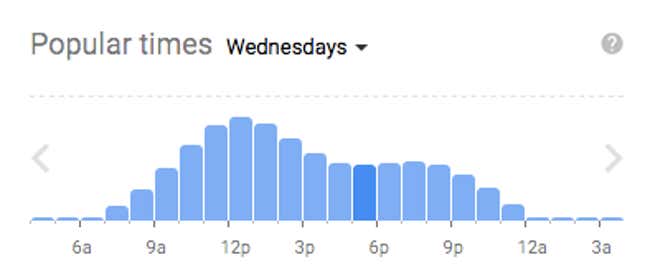 One strange thing is that Google seems to think this is a "business," even though Maps correctly identifies it as a "refugee camp" in the description. Google even asks whether I want to "claim this business" as my own. No thanks, not with those kind of reviews!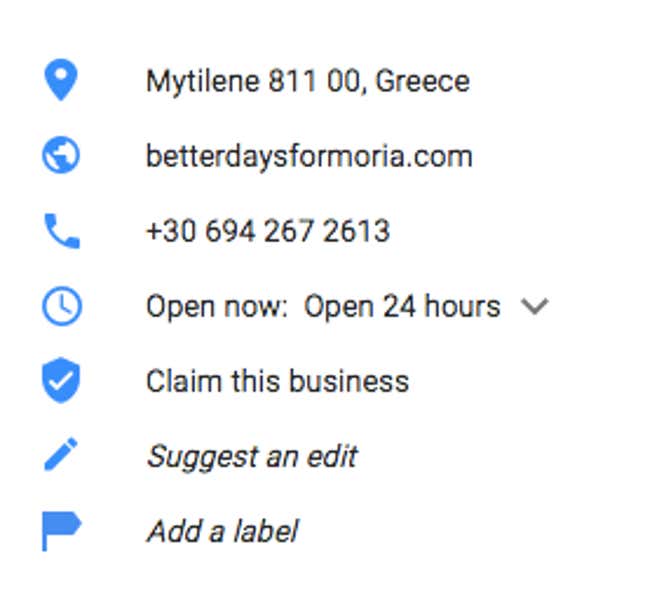 If I did own this "business," I would try to get rid of "the stench of human waste" and put an end to the numerous riots. Also overcrowding, that would definitely bring the rating down—the camp was set up for 1,500 people but now has more than 3,000. Oh, and I might let people leave.
Lastly, I would probably ask that Google Maps not treat refugee camps the same way it does fancy New York City cocktail bars.