You know the email: A Nigerian Prince is in trouble, and he can pay you handsomely if you'll help him—that is, he can pay you sometime after you wire money to his account or hand over all of your bank information.
The scam is by now so well-known that it has become a common trope in jokes. But a recent such scam departed sharply from the caricature when police made an arrest very, very far from Nigeria.
Police in Slidell, Louisiana arrested a 67-year-old man for his alleged involvement in a "Nigerian prince" scam that conned people out of thousands of dollars, the department announced on its Facebook page Thursday. The man, Michael Neu, now faces 269 counts of wire fraud and money laundering.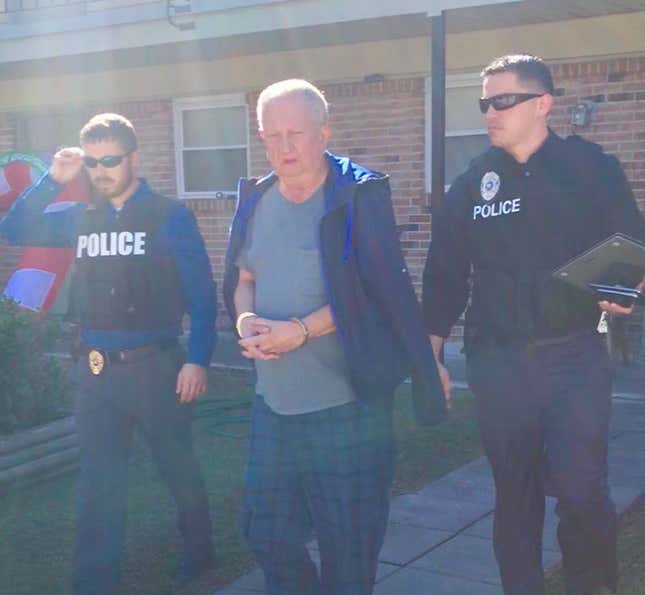 Police said that the arrest was made following an extensive 18-month investigation, and that some of the money obtained by the scam was wired to co-conspirators in the country of Nigeria. According to the statement Slidell police posted on Facebook, "Neu is suspected to have been the 'middle man,' and [to have] participated in hundreds of financial transactions, involving phone and internet scams, designed to con money from victims across the United States."
Though scams like this one may have become the butt of jokes, according to the Federal Trade Commission, they are also often still successful. So if you hear from a Nigerian prince, keep in mind that he might not be royalty. And he might even be emailing you from Louisiana.