Ripple, a company that uses blockchain technology for global payments, is also the largest holder of XRP, the world's third-most-valuable crypto asset. Some investors are betting banks will use XRP to move money around, making the token more valuable. It climbed more than 2,000% from September to its peak in January, before falling about 58% this year.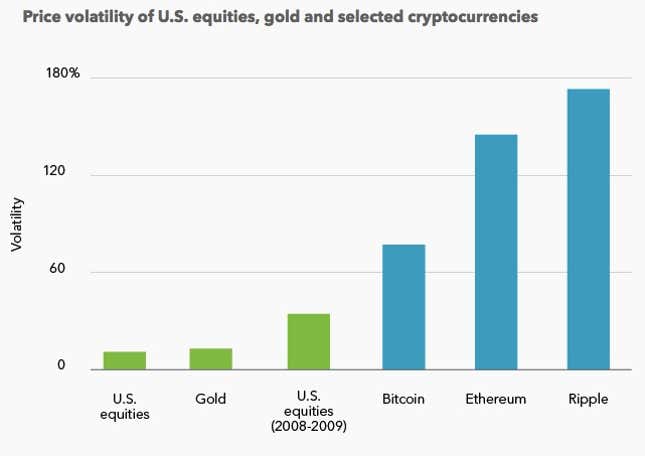 Given the whiplash, XRP has been far more volatile than gold or US stocks, even during the financial crisis, and more so than bitcoin and ethereum, according to the BlackRock Investment Institute.
Ripple has signed up more than 100 partners for its network, but banks don't have to use XRP to transfer fiat currencies like the dollar or yen. The digital asset's price swings suggest one more reason why big institutions may see promise in blockchain technology, even as they remain wary of the digital tokens themselves.