Rosie the Riveter, the World War II-era icon that symbolized the can-do spirit of American women filling factories during wartime, has become one of the most recognizable feminist images in recent history. But truth be told, she faced very little competition back then.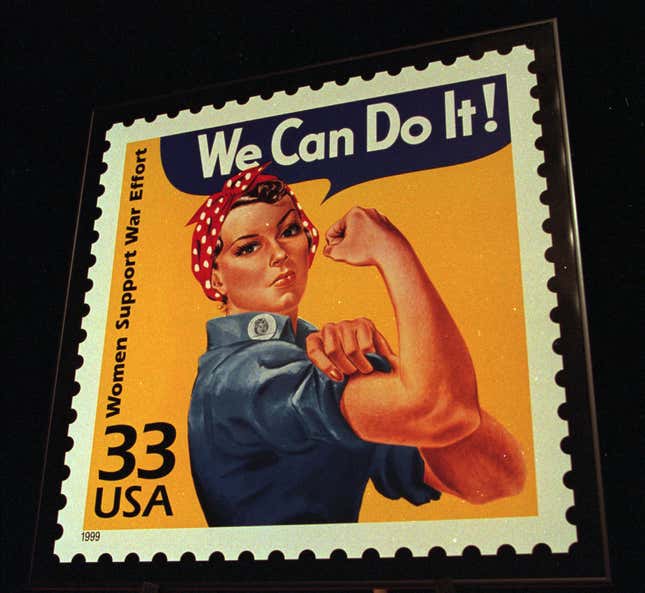 Images of American women in the war effort abounded in the 1940s—but mostly with passive-aggressive slogans like, "We never figured you could do a man-size job!" Some government-issued posters of the era are good natured, but it would be an understatement to say many haven't aged well.
A look back through the collections of the  Library of Congress and National Archives underscores the limited role that women were offered at the time in the armed forces, workplace and home. Some of the posters preserved are simply condescending.
The famous Rosie, commissioned by the Westinghouse Electric Corporation, therefore had a pretty low bar to clear in terms of messaging. Her statement of inclusivity and empowerment was only recognized decades later, according to the New York Times.