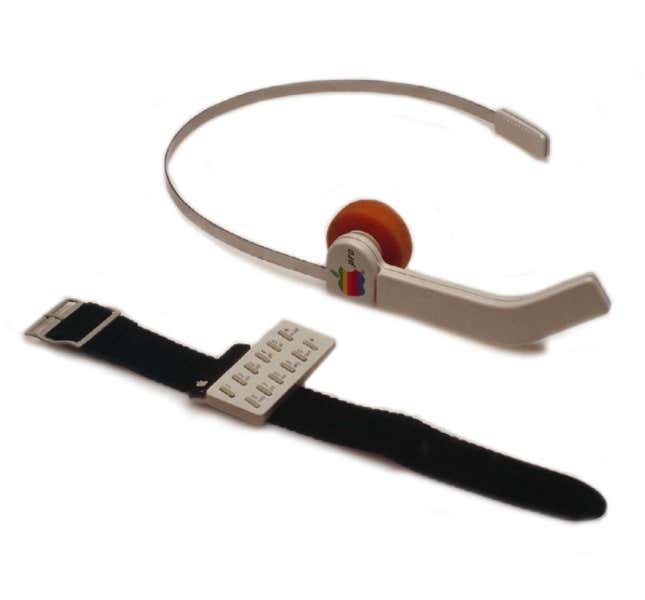 One of the challenges Steve Jobs handed to Hartmut Esslinger, who was head of design at Apple from 1982 to 1985, was to imagine products that Apple did not yet have the ability to build. The idea was that, as long as Esslinger was creating a consistent "design language," or collection of colors, forms and other rules, for the entire Apple and Macintosh line, engineers and executives should be able to see how it would apply to products in the future—even the far future.
(Esslinger is about to release a new book on his time collaborating with Jobs, and these images are included.)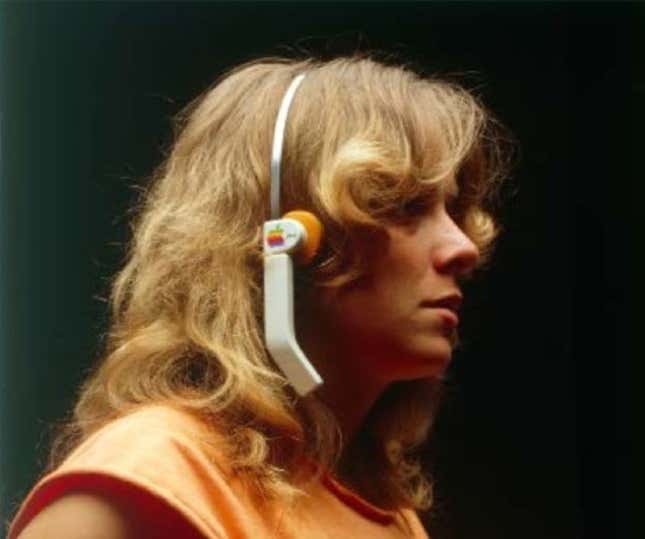 One result of these exercises were early prototypes for what would eventually become the iPad. Another was this, a prototype "Wrist & Ear Phone." Hartmut has not provided details on this prototype, but it's clear just from his original design that he and Jobs had thought about the challenges inherent in interacting with a device that is limited by the dimensions of the human wrist.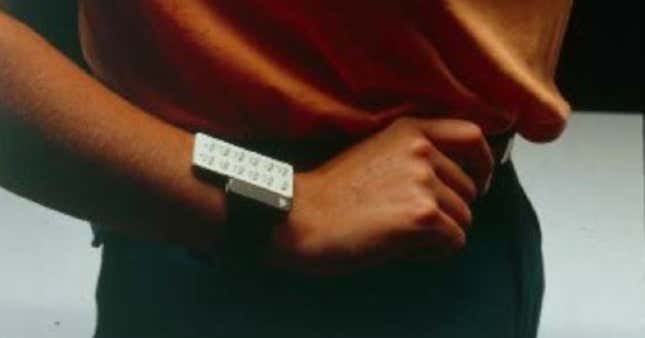 Their solution, a combination headset and wrist control, still feels relevant today, as designers at Samsung and other companies struggle not just with what wearables like a smart watch are for, but how they can work in a way that will justify their addition to the pantheon of wearable computers that we'll never want to be without.