Just months ago, North Korean leader Kim Jong-un was touting his ability to launch a war with the press of a button. Today (April 27), he made history by crossing into South Korea, where he shook hands with an equally smiley president Moon Jae-in as leaders of the two countries met for their first summit in more than a decade.
By stepping over the Military Demarcation Line (MDL) that has divided the Korean peninsula since an armistice was signed to halt the Korean War in 1953, Kim became the first North Korean leader to enter South Korea.
Moon also briefly stepped over the MDL at Kim's invitation. South Korea's presidential Blue House said it was an unscripted request (though everything else at the summit was planned down to a tee):
After crossing into South Korea, Kim entered the Peace House in the Demilitarized Zone where the summit is taking place, and signed the guestbook with a message of peace:
In South Korea, Kim was treated to a military honor guard and a fanfare of traditional Korean music. The two leaders also posed for photos with South Korean children.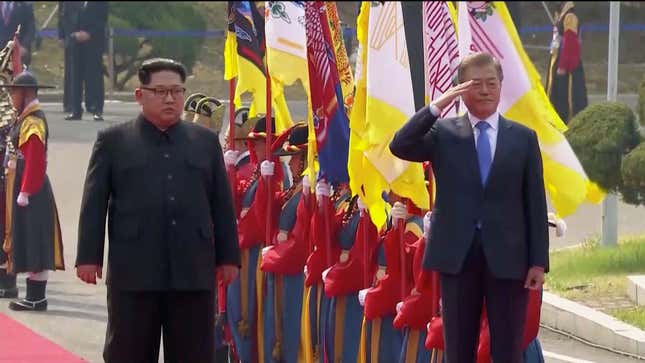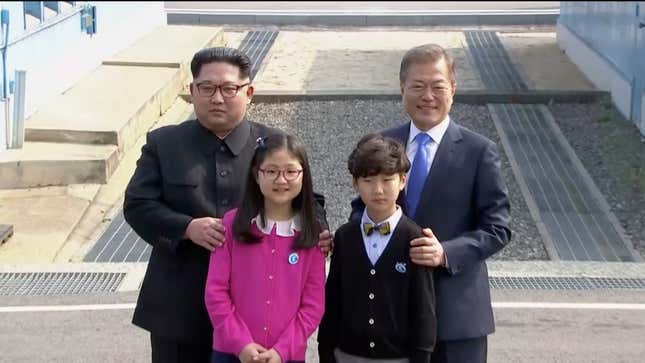 In South Korea, crowds gathered around the country to witness the historic moment being broadcast live on television.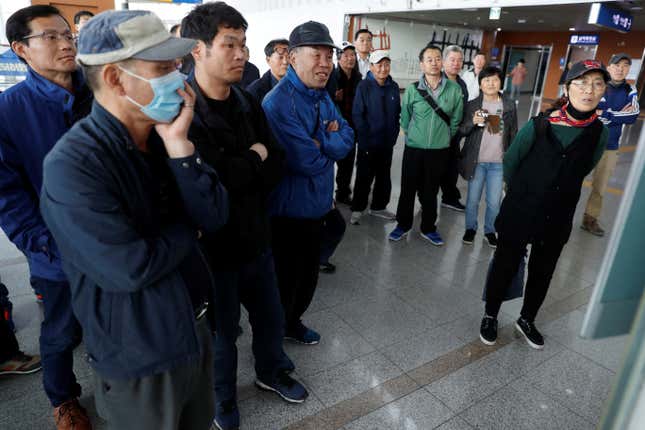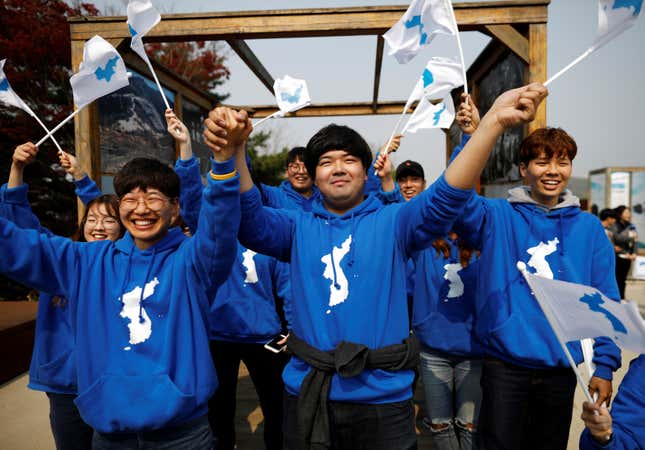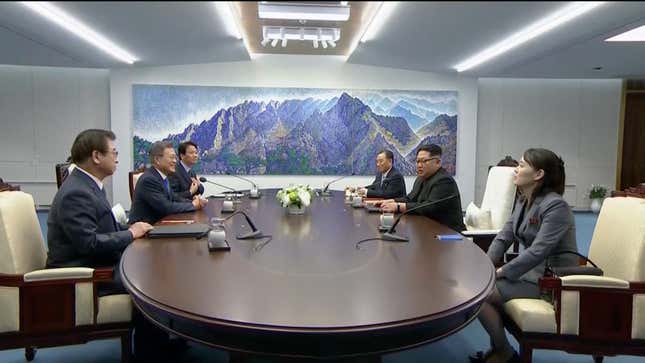 The summit will continue throughout the day, followed by a banquet in the evening where the leaders will dine on food that is laden with symbolism.