The Korean War, which ended with an armistice in 1953, but not a peace treaty, could officially be over as soon as this year, according to a statement signed by the leaders of North and South Korea today (April 27) following their historic summit.
Speaking after the summit to the media, South Korean president Moon Jae-in and North Korean leader Kim Jong-un invoked the shared bloodline and destiny of Koreans on both sides of the border and announced the start of a "new era of peace." According to the agreement, known as the Panmunjom Declaration (after the area of the Demilitarized Zone at which the summit took place), the two sides agreed to cease "all hostile acts" and work this year toward establishing a lasting peace.
The two Koreas can't actually bring the war to a formal close on their own—that requires the involvement of the original parties to the war and the armistice. The declaration said the two countries would pursue talks involving the US, and possibly China, to that end.
The statement crucially also says that the two countries will bring about the "complete denuclearization" of the Korean peninsula, and that the two countries would "actively seek the support and cooperation of the international community" to achieve this.
The DMZ will be turned into a "peace zone," and confrontational acts such as the broadcasting of propaganda by both sides across the border will cease by May 1.
The agreement states that the two countries aim to "bring forward the future of co-prosperity and unification" with a number of joint activities. For example, North and South Korea plan to field a joint team at the 2018 Asian Games in Jakarta, Indonesia.
North and South Korea plan to hold further high-level meetings and will also establish a joint liaison office with representatives based in Kaesong, the area north of the border where a jointly run industrial complex operated until 2016.
There was also relief for families divided by the Korean War, with the declaration saying that families will be allowed to reunite on Aug. 15 this year. Less than 60,000 people remain on the South Korean register as eligible to reunite with their kin in North Korea.
Kim expressed the hope in his speech, broadcast live, that the Koreas would eventually be "one country," and hoped for "mutual prosperity."
The full text of the Panmunjom Declaration is as follows: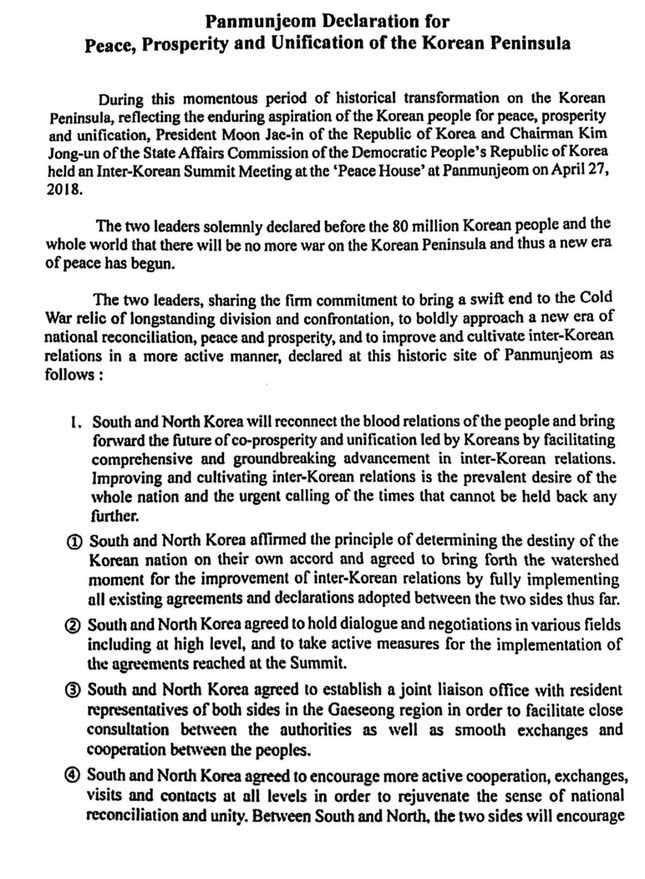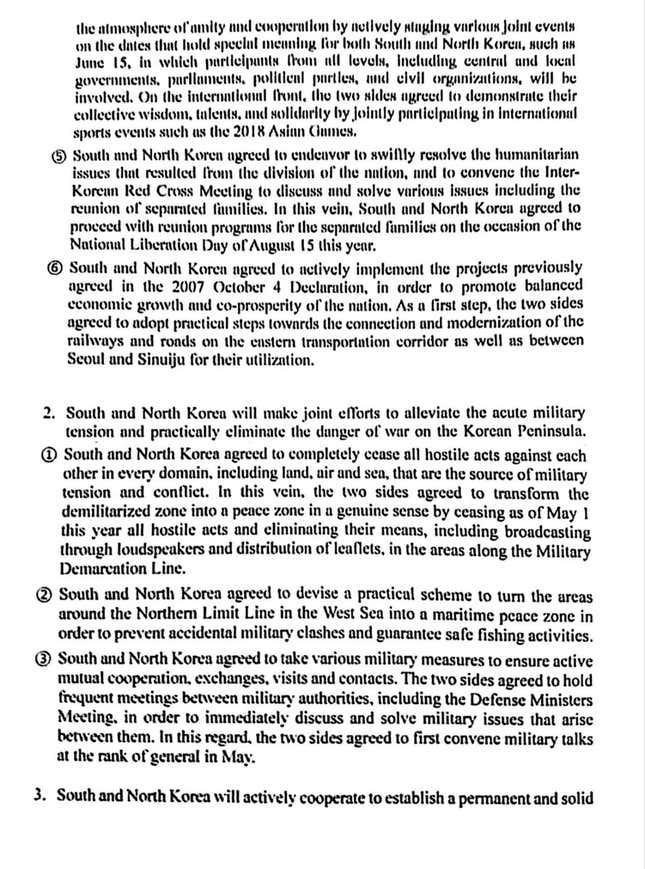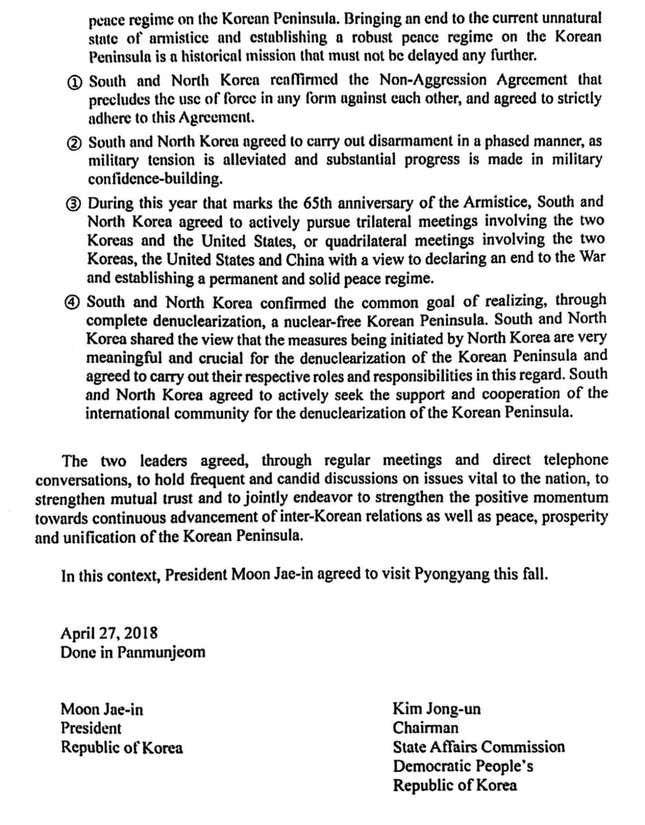 ---