What do you do when there are too few skilled bricklayers to meet national housing demands? Figure out a workaround—like 3D-printed houses.
That's the solution the Dutch construction company Van Wijnen and researchers from Eindhoven University of Technology in the Netherlands came up with. The city of Eindhoven soon hopes to boast the world's first commercially-developed 3D-printed homes, an endeavor known as Project Milestone.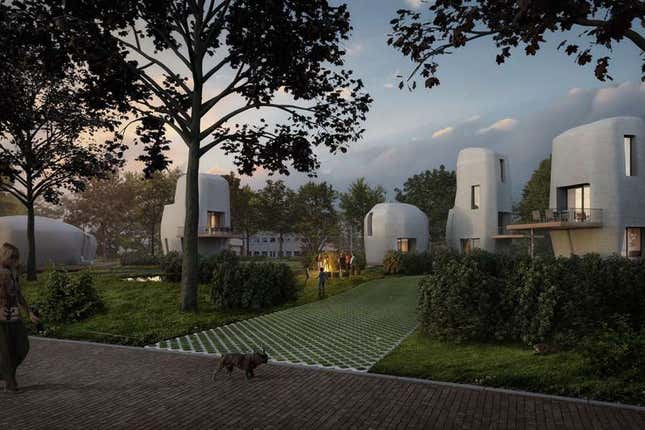 Construction on the first home begins this year and five houses will be on the rental market by 2019, project organizers say. Within a week of releasing images of the new homes, 20 families expressed interest in dwelling in these postmodern pods, according to the project website.
"The first aim of the project is to build five great houses that are comfortable to live in and will have happy occupants," developers say. Beyond that, they hope to promote 3D concrete printing science and technology so that printed housing "will soon be a reality that is widely adopted."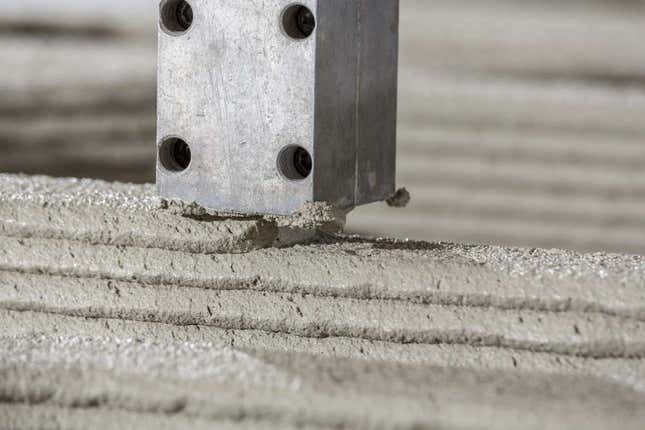 The "printer" in this case is a big robotic arm that will shape cement of a light, whipped-cream consistency, based on an architect's design. The cement is layered for strength.
The project developers say that the consistency of this concrete and the precision of the printer will make it possible to mix and use only as much cement as is needed, which makes it environmentally-friendly and less expensive than classic construction methods. The printer and unique cement will also allow them to create unusual forms that challenge conventional notions of home design.
The houses will be built consecutively so that builders can learn from and improve on the process as the project progresses. The first house will be just one floor, its walls printed at the local university. After it is complete, the construction company will work on two-story dwellings and plans to have the fifth home, which will be three floors, printed onsite. The fifth home is expected to be made entirely of printed materials, including the pipes.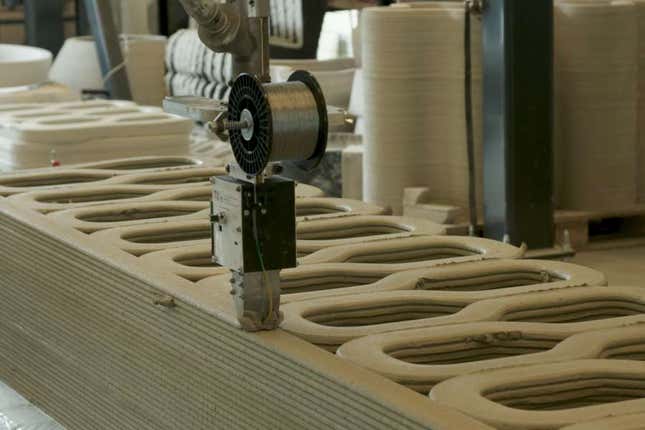 These rounded constructions are designed in the shape of boulders. They will be built in Bosrijk, a new, futuristic neighborhood in development. Bosrijk is literally and figuratively green. It's in a park and by a canal. It isn't connected to the natural gas grid, and constructions there must be environmentally-friendly.
"When the first occupant receives the key in 2019, there [will be] a home that meets the latest needs for comfort […] And in fantastic wooded natural surroundings," project developers promise. The boulder-shaped homes are meant to blend in naturally with the surrounding park and be energy-efficient.
These futuristic homes, chosen for development by the Eindhoven municipality during Dutch Design Week 2016, will be part of an architectural "sculpture garden" in the green neighborhood. Eventually, the developers hope to 3D print and construct many more odd dwellings onsite in Bosrijk and beyond.