Greek unemployment ticked up to 27.6% in July, from a revised 27.5% in June. There's a very nice write-up on the numbers over at Macropolis.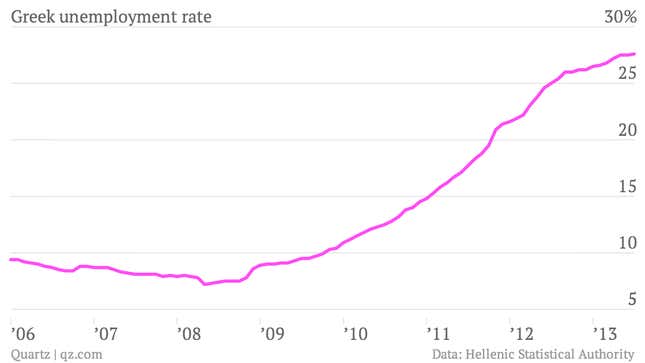 Any good news in the data?
Not a lot. The number of unemployed people ticked down, but that drop was outpaced by a decline in the participation rate (the proportion of the population in the labor force), which is why the jobless rate rose. If you want to call it good news, youth unemployment has fallen a bit, from the ludicrous 65% it hit May to a merely preposterous 55% in July. Young people tend to disproportionately benefit from entry-level jobs tied to the seasonal influx of tourists.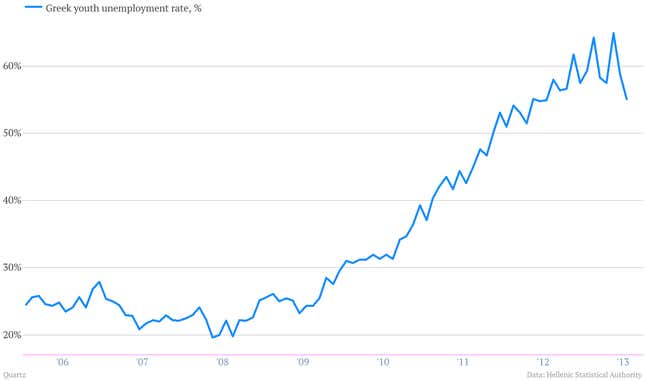 But there's little sign that the tourist season is going to be anything other than a minor salve to the widespread pain in Greece.