A section of a major motorway bridge collapsed near the northern Italian city of Genoa shortly before noon local time today.
During torrential rain, the collapse of the 80 meter (262 feet) section caused cars and trucks to plunge some 100 meters onto train tracks in an industrial area of the city.
Transport officials said at least 22 people were dead, in what the transport minister called "an immense tragedy." Matteo Salvini, Italy's interior minister, said 200 firefighters were on the scene.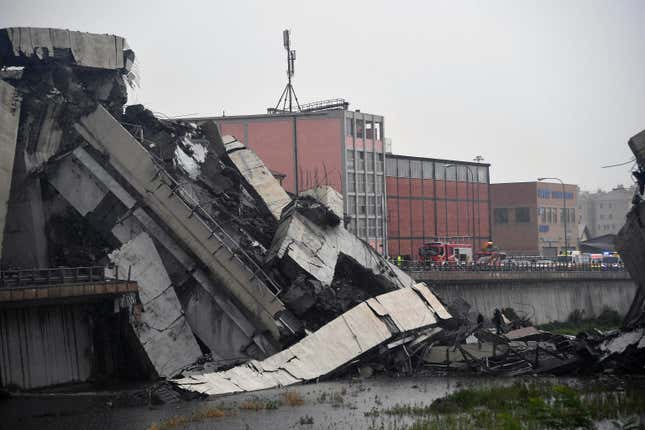 The Morandi viaduct bridge, part of the A10 motorway, was built in the 1960s. In a statement, Italian motorway operator Autostrade said works were being carried out to shore up the bridge's foundation at the time of the collapse, according to Reuters.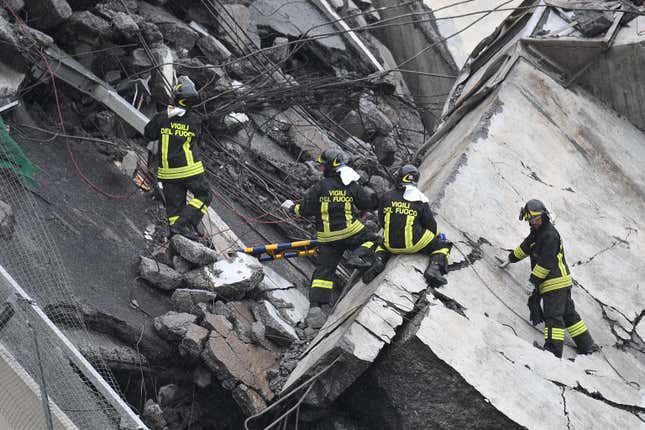 Shares in Atlantia, the toll road company which runs the motorway, were suspended after falling more than 6% on the news.