Reports that the US Republican speaker of the House is set to allow the Senate's compromise bill to pass the House with Democratic votes—which would reopen the government and raise the debt ceiling, at least for now—is being greeted with a bit of relief in the financial markets. The S&P 500 is up more than 1%.
The yield on the one-month Treasury bill, which had shot sharply higher in recent weeks as the US seemed to flirt with a short-term default, dropped sharply on the news. After reaching an intraday high of 0.50% earlier today, it has tumbled down to about 0.30% on the news.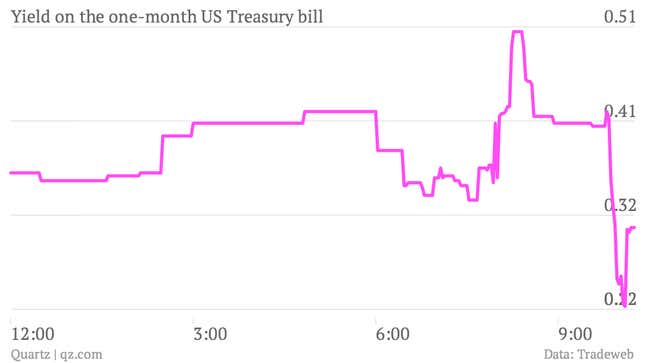 That's a good sign, but it seems like the markets aren't taking anything for granted. Remember this bill was yielding essentially nothing last month.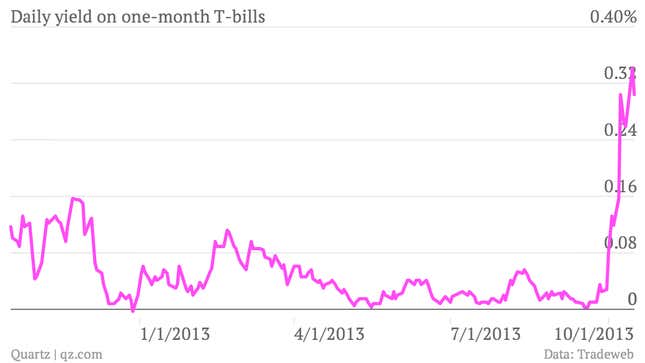 Today's auction of fresh one-month Treasury bills at 11:30 a.m. EST should give us a better sense of whether markets have recovered from their recent jitters.