Rethink Robotics, a Boston-based industrial robotics company that aimed to make factory workers more efficient, shut its doors after seven years on Wednesday (Oct. 3).
Rethink's Baxter robot, a hulking two-armed red machine with bizarrely expressive eyes, had become a staple at robotics conventions and in many universities' robotics departments. But the company was not able to turn academic enthusiasm into a robust business: Rethink shut down after a deal to sell the company fell through. Sales of its bots to factories were not enough to sustain the work of Rethink's 91 employees, the Boston Globe reported.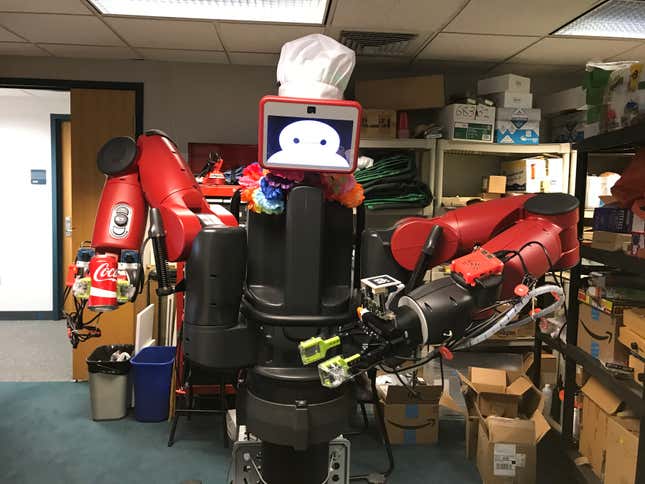 Rethink is only the latest robotics company to suffer this fate. Over the summer, Mayfield Robotics, which attempted to bring the Kuri personal companion robot to life, shuttered after it and Bosch, Mayfield's primary investor, failed to secure additional funding. Other US robotics companies have had to change tack or lay off staff to stay afloat, including Jibo, which tried (and arguably failed) to build a more engaging home assistant than the Amazon Echo, and 3D Robotics, which built expensive consumer drones to rival Chinese drone powerhouse DJI.
Even 26-year-old Boston Dynamics, best known for producing viral videos of its human- and dog-like robots, has struggled to figure out a long-term business model (although it may be close), and been bounced from one tech giant to another.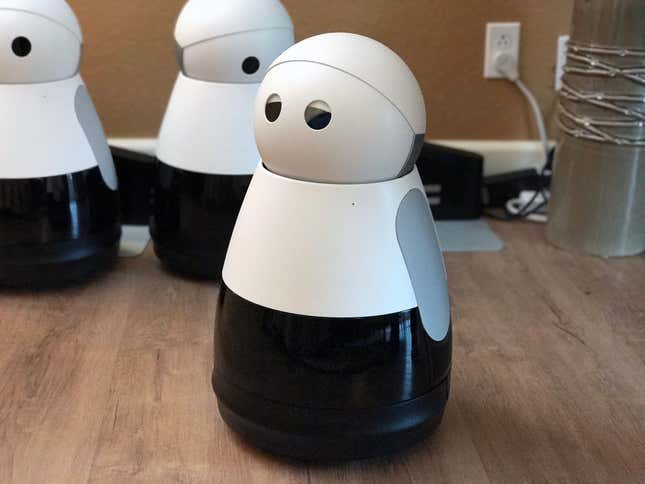 This isn't to say that the robotics industry is in dire straits: As the Boston Globe pointed out, one of Rethink's biggest issues was competition. Universal Robots, a Danish firm, also builds robotic arms intended to work alongside factory workers. And there are others, like industrial-arm company Kuka Robotics, a subsidiary of the Chinese appliance-maker Midea; and iRobot, which makes the popular Roomba vacuums. And then there's Amazon, which purchased Kiva Systems in 2012, and since has installed more than 45,000 Kiva robots in its facilities
But for now, as this still-nascent industry irons out its kinks, the idea of robots replacing our workforce, our friends, and even our significant others anytime soon remains just that—an idea.