There are a few things Allbirds is known for. For starters, it sells sneakers made from merino wool, instead of the usual synthetics or leather. These sneakers have a reputation for being very comfortable; the company bills its products as the "world's most comfortable shoes." And they're particularly popular in the offices of Silicon Valley tech startups—not too surprising given that the San Francisco-based, digitally native, director-to-consumer brand is exactly the sort of business Silicon Valley loves.
They're basically fleece vests for your feet, and the company behind them is now valued at more than a billion dollars.
Yesterday (Oct. 11), Allbirds announced it closed a $50-million round of series C funding, and though the company didn't publicly disclose its new valuation, the Wall Street Journal reports (paywall) that people familiar with the matter say it has reached $1.4 billion. The figure more than triples the company's value last year, and puts it in the league of the startup world's so-called unicorns.
The funding round, led by T. Rowe Price and Fidelity Investments, brings Allbirds' total funding to more than $75 million. Allbirds said in a press release that the cash infusion "will be used to support deep research and development of sustainable materials, as well as an ambitious expansion strategy that will bring better products to more closets around the globe."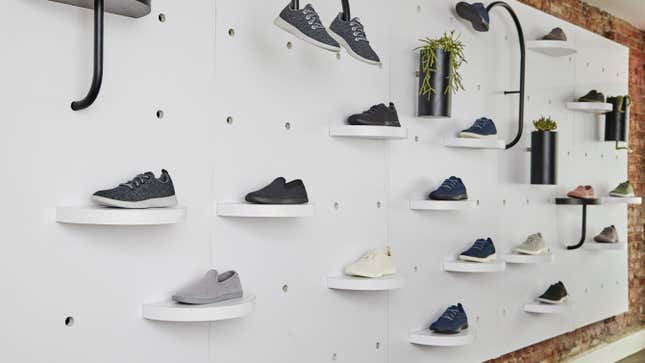 The company has a focus on sustainability. In addition to its wool sneakers, it makes a version created from eucalyptus tree fiber, and has developed a sole from sugarcane.
Though Allbirds is primarily known as an online brand, it has retail stores in San Francisco and New York, and will soon open another physical store in London's Covent Garden. It plans to open even more stores in the US, and to expand into Asia, both with e-commerce and more physical locations.