Sandra Day O'Connor is a badass, though this fact isn't often acknowledged. She should be the ultimate American feminist icon, a self-described "cowgirl from the Arizona desert," who defied countless obstacles to become the first woman on the US Supreme Court in 1981. She's tough, funny, intellectual, hunts, fishes, promotes non-partisanship and civics, and she raised two children.
Now that she's retiring from public life after being diagnosed with dementia, it's time to finally give her the credit she is due as a hero, pioneer, and champion of women's advancement. Because O'Connor was appointed to the high court by conservative president Ronald Reagan, is polite, and was a pure jurist focused on the US Constitution rather than a partisan ideologue, she's rarely recognized as the spirited trailblazer that she is. Yet few women or men have done as much for the country as O'Connor.
In 1950, O'Connor graduated from Stanford Law School. She was only 20 years old, third in her class, and completed her legal studies in just two years. Still, 40 law firms rejected her based on gender, unable to recognize her potential. Nonetheless, she persisted and rose to the highest position in the American legal system three decades later.
O'Connor was followed by Ruth Bader Ginsburg, who in 1993 was appointed to the high court by Bill Clinton. Ginsburg, unlike O'Connor, is recognized and revered as a feminist hero. The culture loves her. She's been given the hip-hop moniker "The Notorious RBG" and is the subject of countless articles, books, and documentaries, in addition to having a widely publicized exercise routine. Ginsburg is adored by liberals—in part, this is a political choice, as she's been unusually critical of US president Donald Trump, unlike other justices. But it's also because she embraces pop culture and because celebrity worship is at an all-time high.
The two women are ostensibly on either side of the political spectrum and couldn't have more different backgrounds. Ginsburg is Jewish, from New York, a lover of opera and all that is cosmopolitan, while O'Connor is an Episcopalian raised on a ranch in the West who could "plink jackrabbits with her .22," as outdoors columnist Rich Landers puts it in his tribute to the jurist in Spokane, Washington's Spokesman-Review. But they are cut from the same cloth and have a lot in common, most notably their outspokenness on the slow progress of women in the law.
In 2005, Landers went fly-fishing with O'Connor, who pointed out to him that more than 50% of students in US law schools were female, yet she was still the lone female Supreme Court justice. "That's not acceptable," she said. While they were fishing, the journalist heard from his editor that George W. Bush nominated John Roberts to replace O'Connor, and he was the first to tell O'Connor the news. She replied that Roberts was a "brilliant legal mind, a straight shooter, articulate, and…good in every way, except he's not a woman." Landers says he still cherishes his exchange with the incomparable O'Connor, a sentiment shared by others who've encountered her.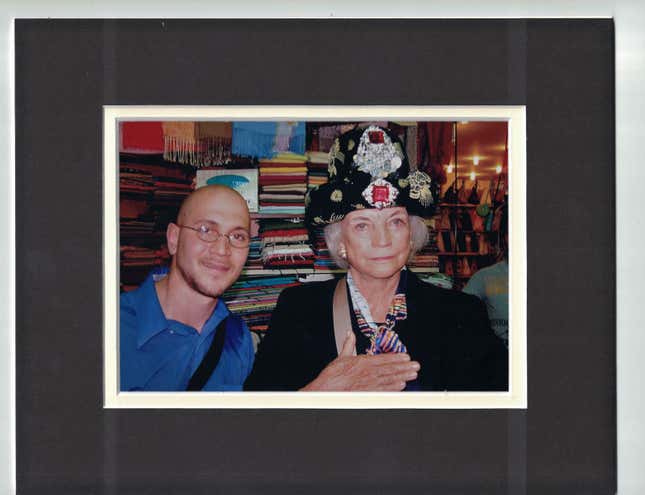 Florida attorney Talat Kayar was a Brooklyn Law School student interning in Turkey in the summer of 2005 and served as O'Connor's Turkish translator on a trip to the Grand Bazaar, one of the world's great historic markets. He recalls her haggling with vendors over the price of darbukas, small traditional goblet drums she wanted to buy as gifts for her grandchildren. "She was sharp," he tells Quartz. "She was a hell of a bargainer and got them down from something like 600 to 50 euros…That was pretty much the highlight of law school."
Most of us didn't have the pleasure and privilege of meeting this supremely talented and determined woman who negotiated her way to the top of American law. But we still have time to recognize her important contributions to society and to appreciate how one cowgirl can change the world.