The world's largest economy gained a little bit of momentum in the third quarter. The latest numbers show the United States economy expanded at a 2.8% annualized pace during the third quarter, slightly faster than the 2.5% pace in Q2.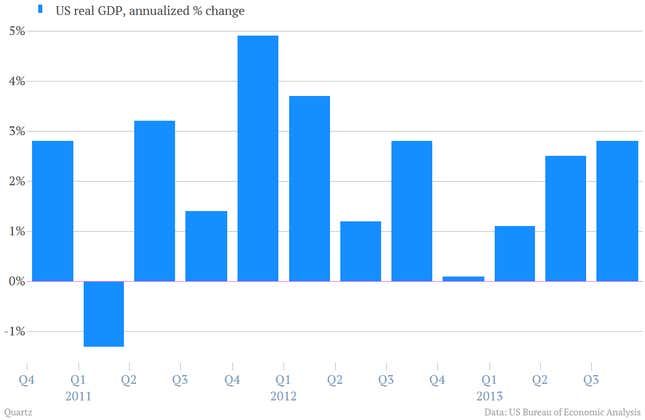 That's better than the median expectation of Wall Street economists, which was for a growth rate of 2.0%, according to Bloomberg. The big bright spot, once again, was the US residential real estate market. It grew at a 14.6% pace.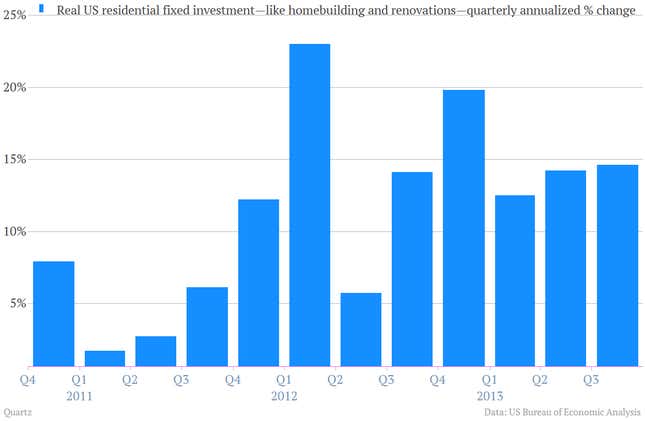 Government actually contributed to economic growth slightly: It was up 0.2%, the first time in three quarters.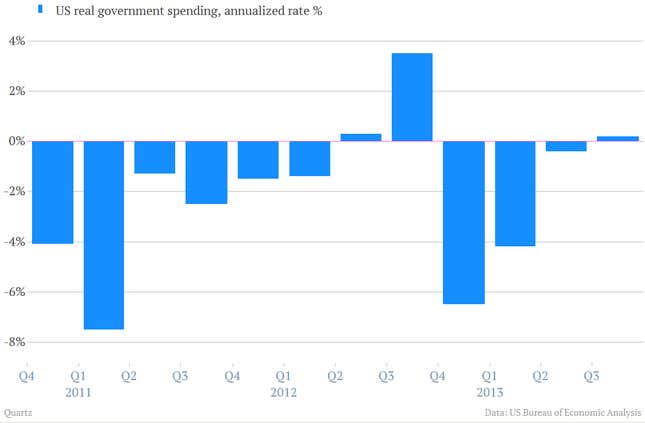 On the downside, growing inventories were a big contributor to growth. That can be a problem if customers don't show up to buy them. And corporate investment on equipment declined 3.7%, which doesn't suggest a whole lot of confidence from business owners in the economic recovery.