American 18-year-olds voting for the first time on Nov. 6 will not have spent a day in their life without humans orbiting the Earth in space.
The International Space Station's first crew arrived in November 2000, and people have been there ever since. "I don't think the public realizes how cool ISS is," Elon Musk, whose company SpaceX has earned billions building and operating vehicles to service the station, said in 2017.
"We have a gigantic space station, it's huge," he continued. "It's really gigantic. A pretty incredible structure we have orbiting the Earth. We ought to do something to educate the public about the awesomeness of the station."
NASA and Roscosmos, the US and Russian space agencies operating the $150 billion station, contributed to that education effort by sending a departing Soyuz spacecraft on an unusual fly-by around the station. Consider the awesomeness: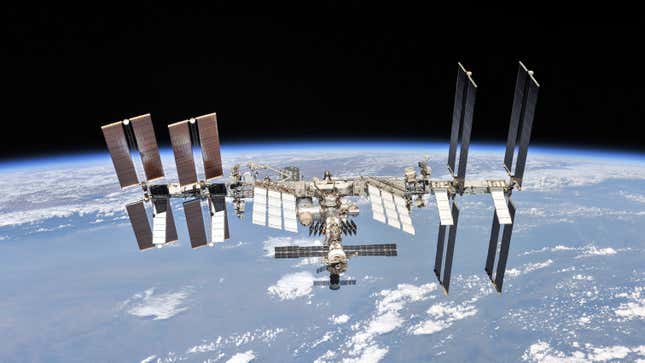 The crew onboard the Soyuz took the first detailed exterior pictures of the station since 2011, when the last space shuttle mission performed the maneuver. The photos also anticipate the 20th anniversary of the station, marked by the launch of the Zarya module on Nov. 20, 1998.
Zarya is the module in the central node of the station whose solar arrays are folded in a jagged shape.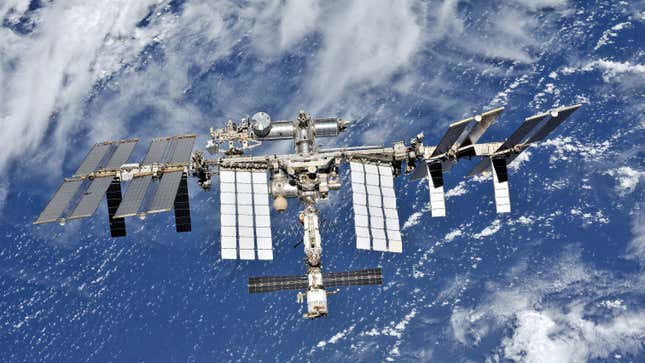 To be fair, not much has changed since 2011, when the bulk of the station's planned structure was completed. For comparison, this photo is from a 2010 shuttle mission: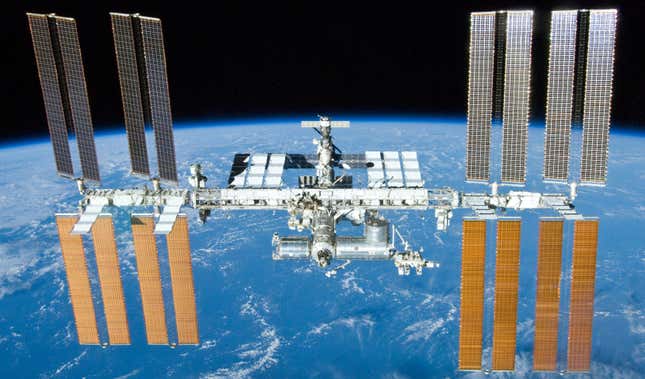 One addition is BEAM, the Bigelow Expandable Activity Module, built by a commercial space habitat company and installed in 2016. You can see it in the top left of this photo: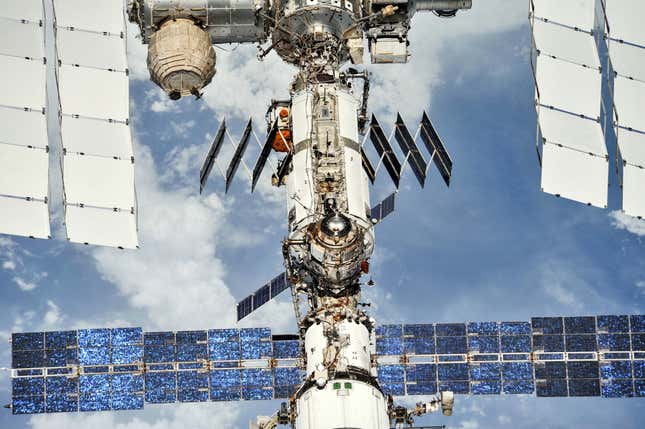 The close-up photos of the space station give it something of a weathered feel, appropriate for a vehicle that's been zooming around the planet at 17,500 miles per hour (28,163 km/h) for the past two decades.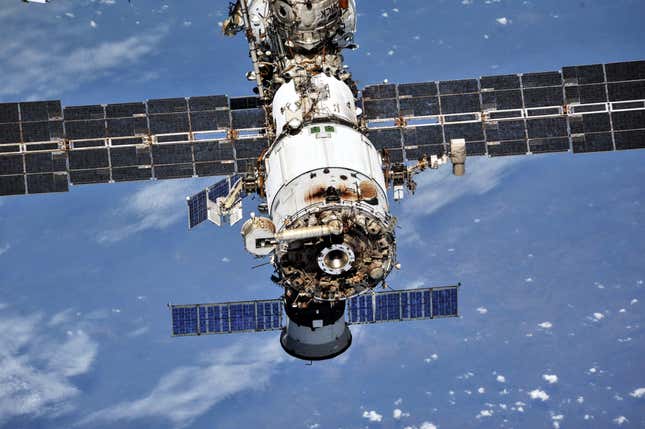 Keeping it in good order requires lots of work by its crew of astronauts and cosmonauts, on space walks and in the maze of wiring and plumbing inside the station, as flight engineer Serena Auñón-Chancellor shows while performing maintenance on life support systems.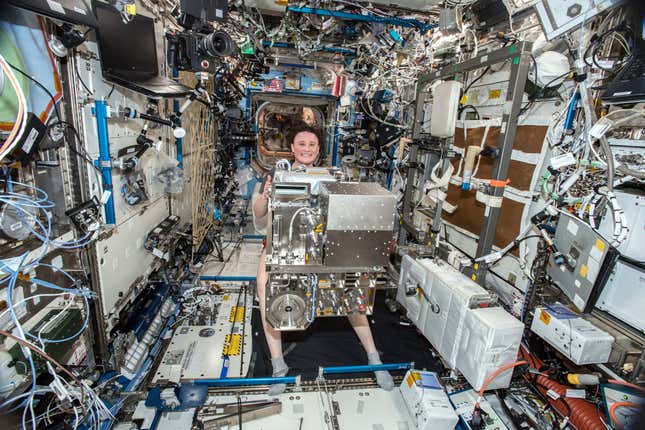 Come visit some time!