We're living in a golden age of ghost towns.
China's overbuilding boom has left entire cities of unoccupied housing, retail and municipal infrastructure.
But the country is not alone. A tiny island nation at the far western edge of the Eurasian land mass also knows a thing or two about the risks of excess homebuilding. Ireland's real estate mania left the country's economy and government finances in tatters. It also left behind some 1,300 damp, rotting unfinished housing developments.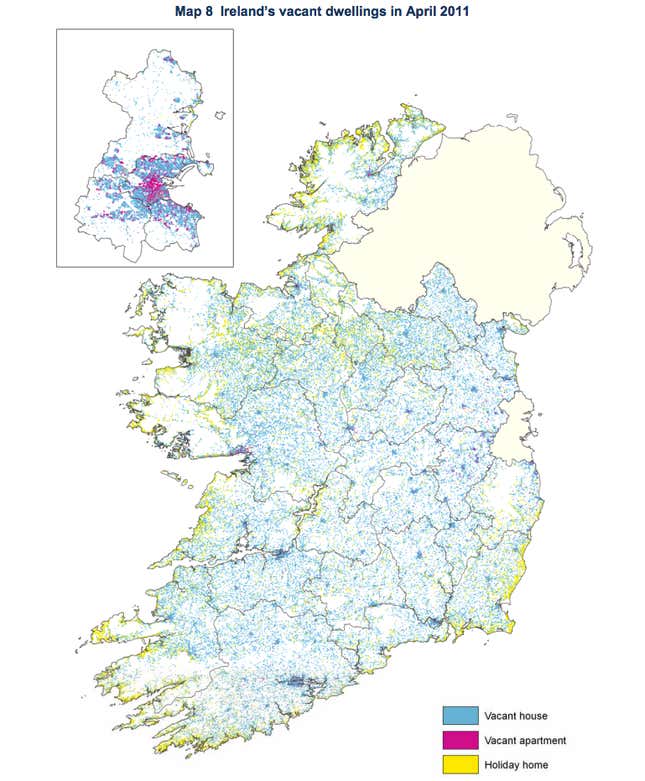 The state has just announced plans to demolish 40 such developments over the next 12 months. The developments slated for demolition are in the counties of Leitrim, Roscommon, Longford, Cavan and Offaly. The republic is making headway on the problem, the number of vacant housing estates is down from more than 1,700 last year.
But with one in every ten Irish homes vacant, the presence of disintegrating housing developments scattered around the country is a stark reminder of Ireland's struggle to tackle its housing overhang. The banks are still laboring to manage a rising number of housing homeowners who aren't paying their mortgages. Housing loans in arrears continue to climb, which puts serious pressure on the still wobbly banking system.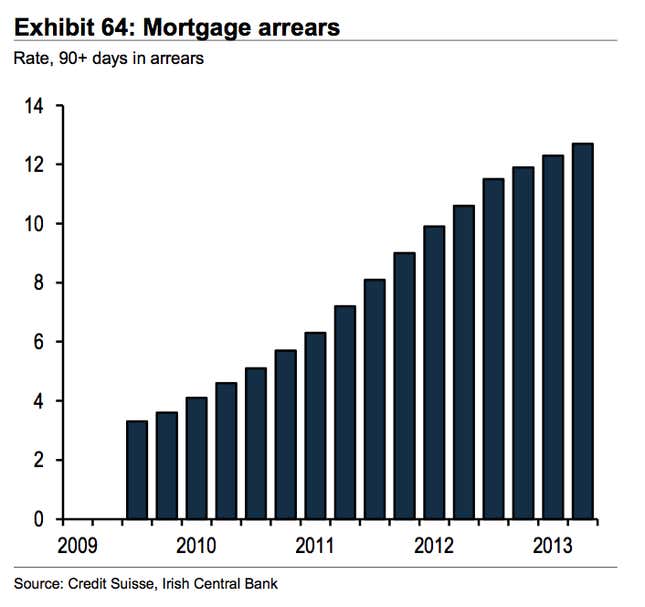 All this casts something of a shadow over Ireland's recently reiterated plans to exit its bailout program in December. The state is ultimately responsible for Ireland's banking system woes–and it was the state's effort to shore up the banking system that eventually forced the republic itself to seek a €67.5 billion ($91 billion) bailout to avoid a messy default.
Ireland has said it will exit the bailout program next month without a precautionary credit line from Europe. That means it will have to convince the financial markets that it is financially strong enough to handle a clean-up of the housing mess that has really only just started.