Not only are they alive, US shoppers are kicking.
Ahead of the all-important holiday shopping season, US retail sales rose 0.4% in October, compared to the prior month. That was the best showing since June. And what's more, it came even amid the 16-day partial government shutdown in October.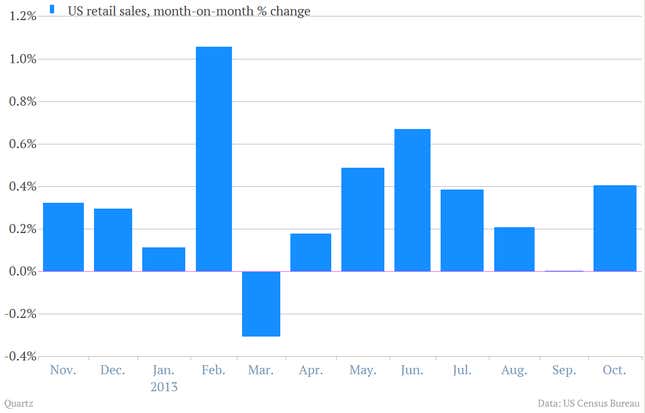 In fact, sales look even better if you strip out gas stations, where dropping gas prices act as a drag on sales numbers. Excluding gasoline, US retail sales were up 0.5% in October.
Falling gas prices are encouraging for another reason, which is that they act as a kind of momentary tax break for consumers. And their decline has been notable. Just this morning, consumer price index data for October showed energy prices—including gasoline, natural gas and fuel oil—down 1.7%. Gas prices alone dropped nearly 3% from the prior month.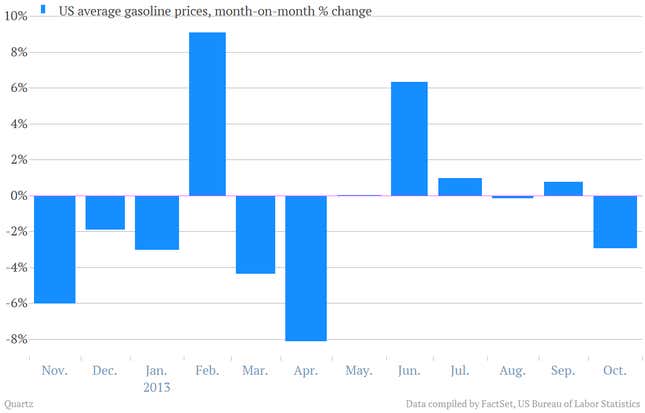 Furthermore, unlike in, say, Europe, Americans are seeing their incomes rise fairly steadily.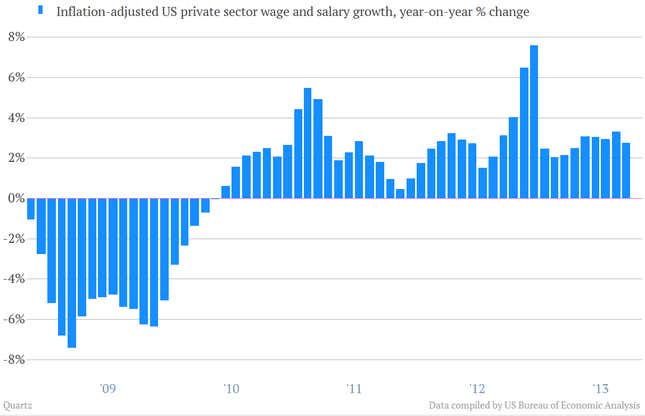 The upshot: This is all a good sign for the holiday shopping season, on which retailers depend. "We find that the lead-up to the holiday shopping season is an important signal for how sales will go at that crucial time of year," wrote Citibank economic analysts. After a year framed by bad omens—the budgetary sequester, the shutdown, and the Federal Reserve's decision to delay "tapering" its monetary stimulus—this means the US economy might end the year on a high note, relatively speaking.