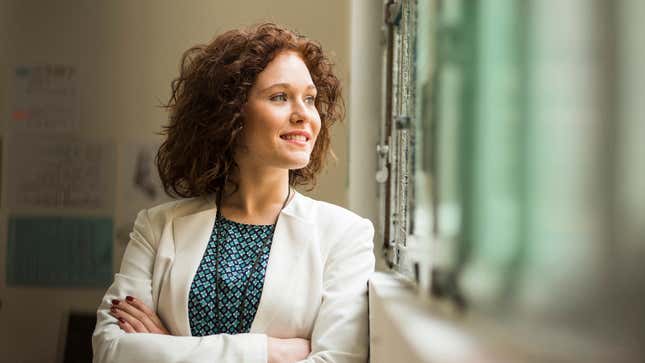 Thanks to hearty growth from countries such as U.S. and China, the world is significantly wealthier in 2018 than it was the year prior.
That's just one of the many noteworthy takeaways from Credit Suisse's Global Wealth Report, which breaks down the world's wealth, spots trends, and explains what the changes mean for the global economy. Here's an executive summary of some of the report's key findings.
Global wealth continues to rise, led by the United States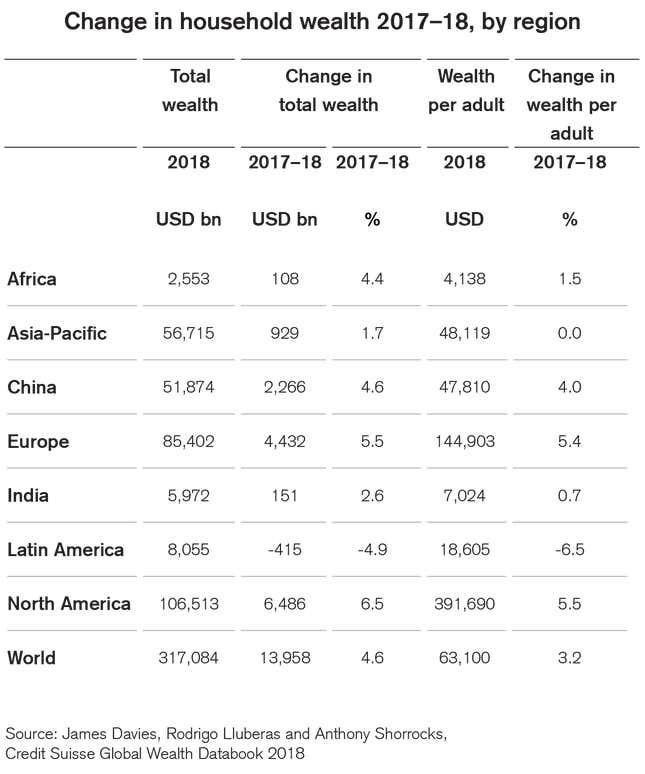 2018 was a big growth year for the world's economy. Overall, global wealth grew by $14 trillion to $317 trillion, a 4.6 percent increase. While that's a smaller increase than 2017, it still outpaced population growth, meaning that, per adult, wealth grew by 3.2 percent. Leading that growth was North America, particularly the United States, where wealth grew 6.5 percent to $107 trillion. U.S. wealth has grown every year since 2008.
World wealth is unevenly distributed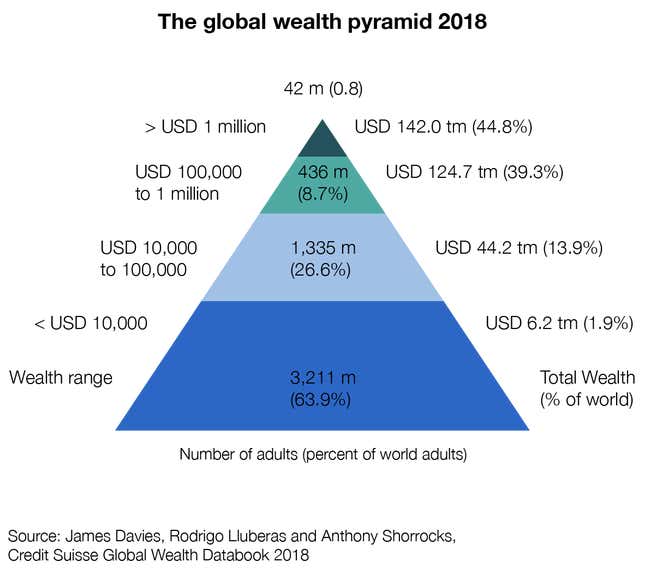 While the overall world wealth per adult is now at $63,100, there's significant geographical imbalance in its distribution. In North America, Western Europe, and countries such as Japan and South Korea, for example, wealth per adult topped $100,000. In contrast, the "intermediate wealth" group of countries with wealth per adult between $25,000 and $100,000 includes China, as well as emerging-market countries in Latin America and the Middle East. Countries with wealth below $5,000 per adult are concentrated in Africa and parts of Asia.
The base and middle tiers of the global wealth pyramid are large–and overlooked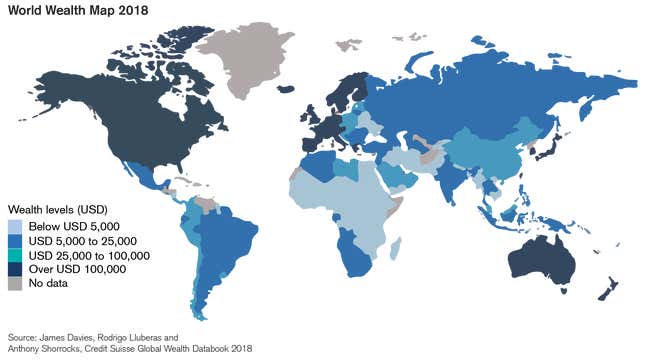 Global wealth distribution is a pyramid: At the bottom are the 3.2 billion people (63.9 percent the total population) around the world who have wealth below $10,000. One tier above are the 1.3 billion adults with wealth between $10,000 and $100,000. And at the top of the pyramid are the high wealth bands, which, despite accounting for just 9.5 percent of the population, command 84 percent of the world's wealth–$266.7 trillion.
There are some notable regional patterns in these distributions. China, for example, dominates the mid-range wealth segment, commanding 48 percent of the overall total. The United States, in contrast, dominates the rankings of ultra-high net worth individuals: Over 70,500 people in the U.S. have wealth over $50 million.
While the top segment of wealth holders will continue to drive investment trends, it's worth pointing out that, combined, the base and middle tiers of the global wealth pyramid together control $50 trillion in wealth–making them a key segment with considerable economic and political clout.
Women's wealth is climbing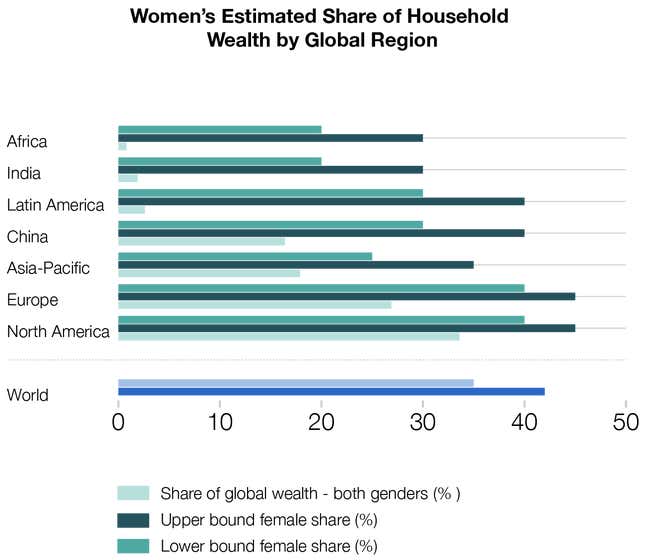 Around the world, women are taking a larger share of the financial pie: Today, women control around 40 percent of global wealth, according to Credit Suisse estimates. That share is higher in regions such as Europe and North America, where Credit Suisse estimates that women hold 40 percent to 45 percent of wealth. This growth comes thanks to increased education and career opportunity for women, which has increased women's ability to earn and save money.
While these increases are promising, many women remain disadvantaged, and it's clear more needs to be done to bring women's overall share of wealth on par with that of men. This is especially true in India and Africa, where estimates of women's wealth range between 20 percent and 30 percent.
China's impressive growth continues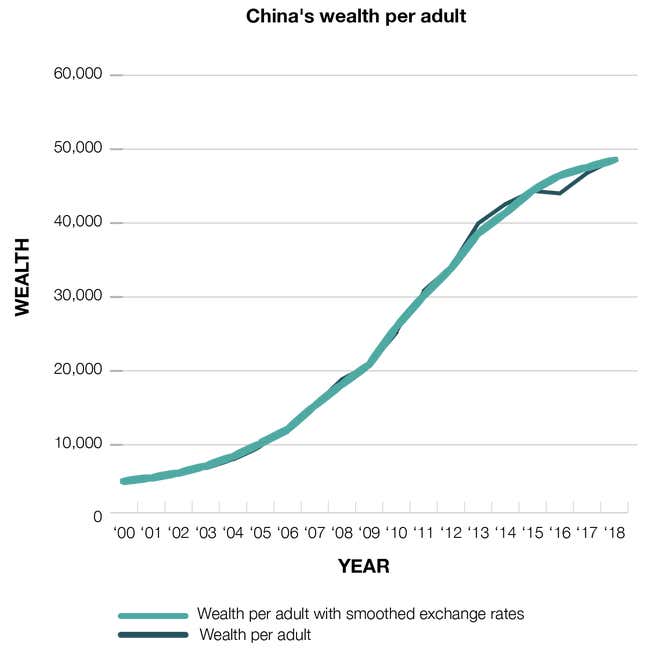 Things are looking good for China's economy and, in turn, the wealth of its people: In less than 20 years, China's total wealth has climbed from $3.7 trillion to $51.9 trillion–double the rate of any other country during that same time period. The country's wealth increased by 4.6 percent in the last year alone.
Another good indicator of China's growth is in its number of millionaires, which is a strong indicator of both its overall economic health and its overall ability to create wealth. China added 186,000 millionaires last year, roughly double that of Japan.
Discover the full 2018 Global Wealth Report here.
This post is a sponsored collaboration between American Family Insurance and Quartz Creative.