Part of the reason Goldman's stock now trades below its tangible book value is the still unknown consequences of an unfolding financial scandal involving two, and perhaps more, of its former bankers in Asia and the embezzlement of billions of dollars from 1MDB, a Malaysian sovereign wealth fund.
According to allegations contained in filings in a Brooklyn court, the Goldman bankers paid bribes and kickbacks in order to get the mandate to underwrite $6 billion in bonds for the fund, earning Goldman some $600 million in fees. The bond proceeds were supposed to be used to benefit the Malaysian people, but instead, big chunks of the bonds sold (said to be valued around $4.5 billion) went into private accounts. They included accounts belonging to Tim Leissner, the Goldman banker who pleaded guilty to the scheme, and Jho Low, a Malaysian businessman who spent millions of dollars of the money bestowing gifts on Hollywood celebrities and buying expensive toys like a $250 million yacht and a private jet.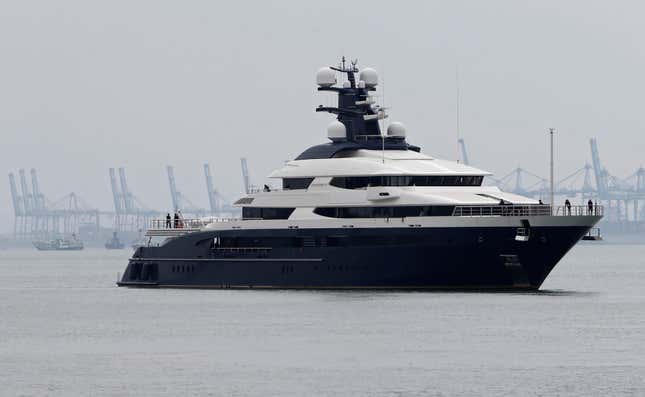 Prosecutors described the thefts as a "massive, brazen and blatant" money-laundering scheme. Complicating the mess is the fact that Lloyd Blankfein, Goldman's board chairman until the end of 2018, met with some of the people involved in the scandal and that Solomon indirectly supervised the Goldman bankers.
Research analysts believe Goldman may have to set aside as much as $1 billion in reserves to cover the expected fines and costs of the scandal. On Dec. 17, the plot thickened considerably after the Malaysian government filed criminal charges against Goldman itself for alleged wrongdoing related to the fundraising. "Having held themselves out as the pre-eminent global adviser/arranger for bonds, the highest standards are expected of Goldman Sachs," Tommy Thomas, Malaysia's attorney general, said in a statement. "They have fallen far short of any standard. In consequence, they have to be held accountable."
Goldman disagrees. "Certain members of the former Malaysian government and 1MDB lied to Goldman Sachs, outside counsel, and others about the use of proceeds from these transactions," it said in a statement. "1MDB, whose CEO and board reported directly to the Prime Minister at the time, also provided written assurances to Goldman Sachs for each transaction that no intermediaries were involved. Under the Malaysian legal process, the firm was not afforded an opportunity to be heard prior to the filing of these charges against certain Goldman Sachs entities, which we intend to vigorously contest. These charges to do not affect our ability to conduct our current business globally."