This is part three of our holiday gift guide for your Quartziest friends and relatives. Watch for new installments each day this week; collect them all here.
Unless for religious or health reasons you don't drink, you will probably be reaching for the booze at some point this holiday season. To help you out, we've collected our favorite alcohol accessories and actual sauce to keep you in the spirit. Or if you prefer other stimulants, we've included a few alternatives. Cheers!
​
The freshest way to drink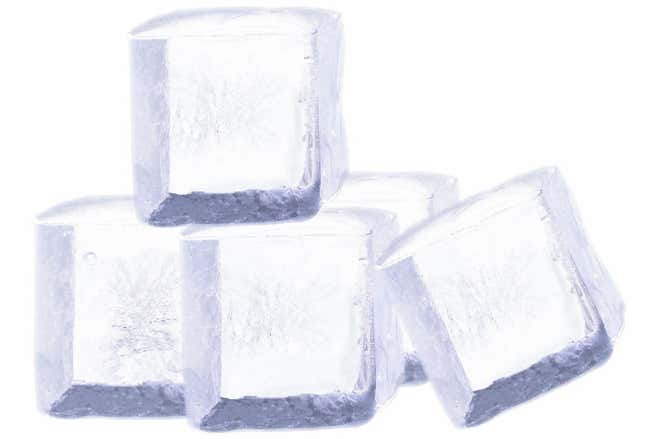 King Cube Ice Tray — Tovolo — $8.50
They are called ice cubes for a reason. Buy all the fancy cocktail accessories you want, but your drinks won't feel legitimate until they are served with proper ice. The easiest way to do that is with Tovolo's silicone trays, which make perfect two-inch cubes that will look great in any glass.
Some will argue that cocktail ice is not a one-size-fits-all proposition. (Tovolo also makes spheres and one-inch cubes.) That's fair enough, but unless you're running a full-fledged bar, two-inch cubes will go a long way. They melt more slowly than normal ice and, frankly, just look cool.
​
A little sherry with your whiskey

Green Spot Single Pot Still Whiskey — Mitchell & Son — €56.95 ($77)
This is Ireland's best whiskey. Malted and green barley are distilled together in a small batch using a copper pot still; then the whiskey is aged for eight to nine years—75% of it in bourbon barrels and 25% in sherry casks. ("Green spot" refers to the Mitchell family's tradition of marking barrels according to their age.) The result is a slightly sweet spirit, thanks to the sherry, that reveals its complexity with each sip.
Previously unavailable outside Ireland, Green Spot recently received an export license. It's known among serious drinkers but is still a cult whiskey, so here's your chance to get an early taste of the action.
Here are a few other spirits (and otherwise) we recommend for the holidays:
​
Surgery for the by-the-glass problem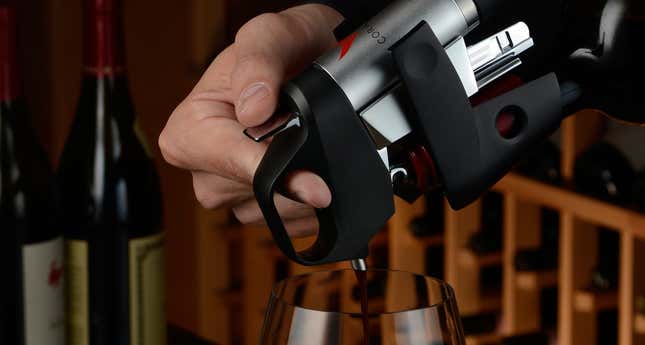 Coravin 1000 System — Coravin — $299
We are naturally skeptical of wine paraphernalia, especially gear that looks like a vice has been tightened around the bottle. The "rabbit" corkscrew? Forget it. Even decanters make us nervous. But there is one elaborate contraption worth consideration for any fine wine drinker: The Coravin offers a surgical route into any corked bottle, so you can enjoy a glass and save the rest for much later.
The hollow needle of the Coravin slips into the bottle so that the cork can seal back up, keeping oxygen out. Restaurants are wielding it to include better wines on their by-the-glass menus. At home, it will stretch an expensive bottle, let you serve a wider array to guests, or simply save the final slug from the sink.
​
Buzz by mail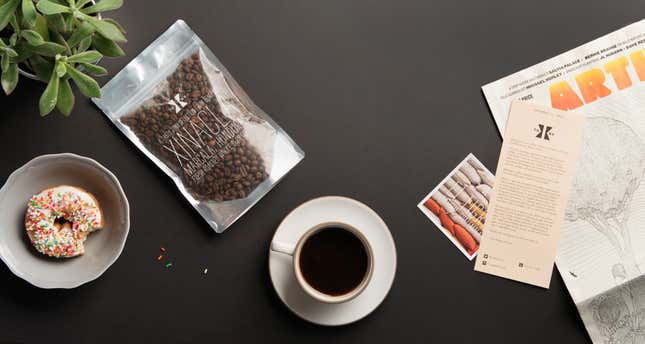 The Standard — Tonx — $19/shipment
Being a coffee snob can be hard; Tonx makes it easy. This coffee bean delivery service shines among its competitors with flexibility, freshness, and a truly stimulating selection of coffees. You can't pick the beans, but trusting Tonx's taste will do you well. Each shipment, of course, comes with detailed information about the coffee's origins.
For the holidays, Tonx is offering gift bundles with crucial paraphernalia for anyone making coffee at home, including a Chemex brewer and the excellent Baratza Burr Grinder. But don't be ashamed to simply give someone a subscription to beans. The "standard" package—12 ounces every 2 weeks—is a good place to start.
​
The pocket buzz

Pax — Ploom — $249.99
Pax markets itself as a "loose leaf vaporizer" for tobacco, but let's be clear: It's for smoking marijuana. And if that sounds like your kind of holiday spirit, then consider Pax for your tree. The design is beautiful and, thanks to recent advances in vaporizer technology, compact. You can take Pax anywhere while remaining discreet (though don't let anyone tell you pot vapor doesn't smell like pot).
Lots of attention is being paid to e-cigarettes, which vaporize a liquid solution containing nicotine. But many of the same advances in miniaturization that led to the e-cigarette boom have helped improve loose-leaf vaporizers, too. That has happened at the same time that more countries and local US governments have decriminalized or eased regulations on marijuana. Soon enough, pocket vaporizers will be the new cigars.
​
The Quartz holiday gift guide






More installments coming this week