There was a lot of big economic data out on the world's largest economy today.
The good news is weekly claims for US unemployment benefits tumbled below the 300,000 mark. (400,000 is traditionally viewed as the line to stay under to see durable job growth. Sub-300,000 is usually territory reserved for periods of galloping growth, such as the 1990s or mid-2000s.)
Claims data around the Thanksgiving holiday in the US can be a bit dicey, given the number of people traveling or otherwise occupied by the holiday. Even so, JP Morgan economists think "the recent data are indicative of at least some improvement in the labor market considering that claims have remained below 330,000 since the week ending November 16, and claims have declined in each of the most recent three reported weeks (rather than bouncing up and down like what often occurs around holidays)," as they wrote in a client note.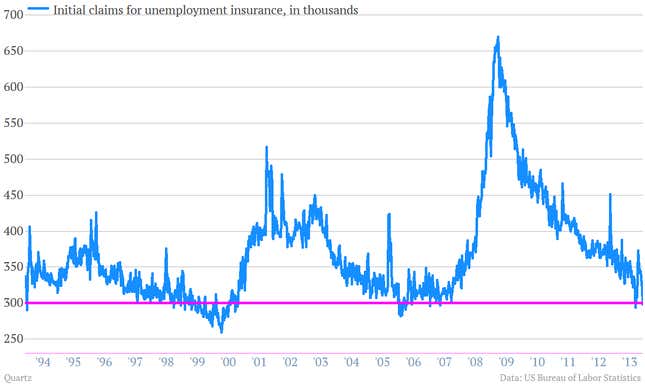 Meanwhile, a fresh revision to US GDP showed the economy surging forward at a healthier-than-expected clip during the three months that ended in September. Inflation-adjusted GDP was on pace to grow 3.6% this year during the third quarter. The initial growth estimate during those three months was 2.8%.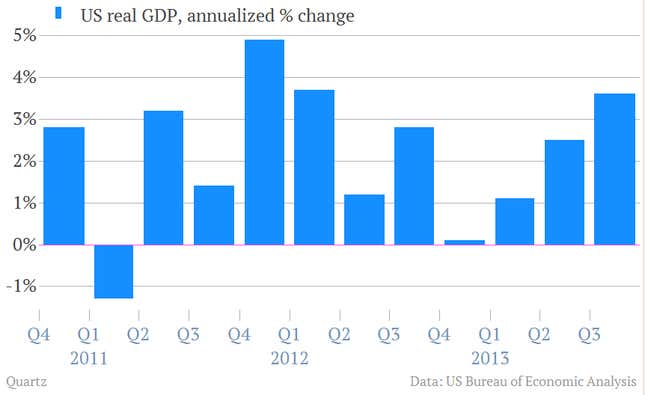 On the other hand, a large chunk of that GDP growth was associated with rising stockpiles of private inventories, rather than final sales. That change added 1.7 percentage points to revised third-quarter number, according to the US Bureau of Economic Analysis, which churns out the numbers. "The oversized inventory contribution in Q3 suggests we will see a massive drag from an inventory drawdown in Q4," wrote economists with the French bank BNP Paribas.