THE ETHER EMPEROR
Vitalik Buterin – Founder, Ethereum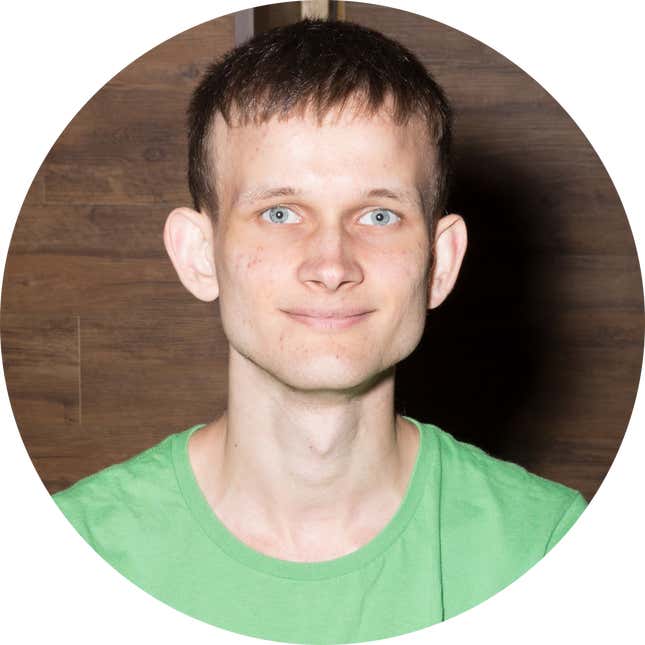 The 25-year-old, Russian-Canadian programmer—and presumably, multimillionaire (if not billionaire)—helped develop ethereum, a public blockchain platform that serves as a foundation for decentralized applications and many cryptocurrencies. Buterin is now the chief scientist of the Ethereum Foundation, a Swiss non-profit organization dedicated to improving the network. He's currently working to improve ethereum's processing speed and security through a long-awaited update called Casper.
THE LOBBYISTS
Jerry Brito and Peter Van Valkenburgh – Executive director and director of research at Coin Center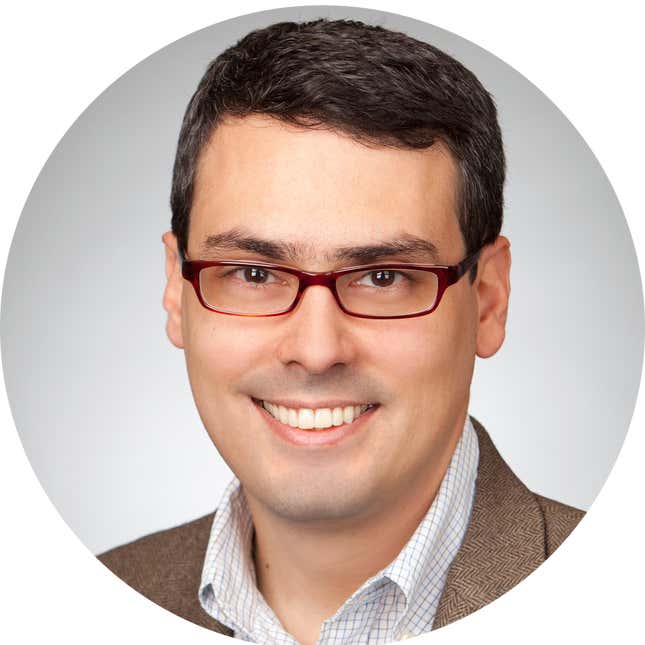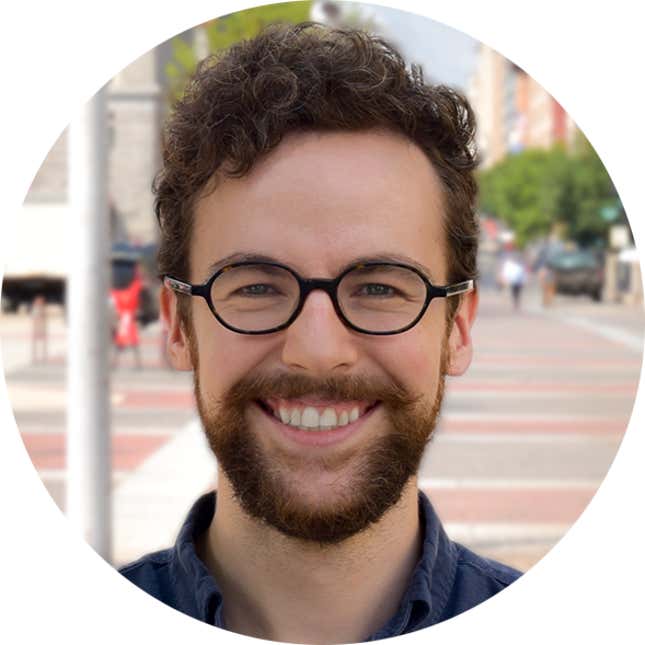 You would be hard-pressed to find two people better versed in all aspects of cryptocurrency regulation—from securities to commodities to tax law, and everything in between. Attorneys Jerry Brito and Peter Van Valkenburgh run Coin Center, a non-profit research and advocacy group for cryptocurrencies, and have testified before Congress on numerous occasions, explaining the finer points of all things crypto (from mining, to ICOs, to decentralized apps, and beyond). The digital duo has staunchly defended consumer rights to financial privacy and even given demonstrations of new bitcoin technologies. One of the SEC's newest commissioners, Hester Peirce—who defended a proposed bitcoin exchange-traded fund while her colleagues rejected it—is cut from the same cloth as Brito, as both served as senior research fellows for George Mason University's Mercatus Center.
THE PRIVACY ADVOCATE
Zooko Wilcox – CEO, The Zcash Company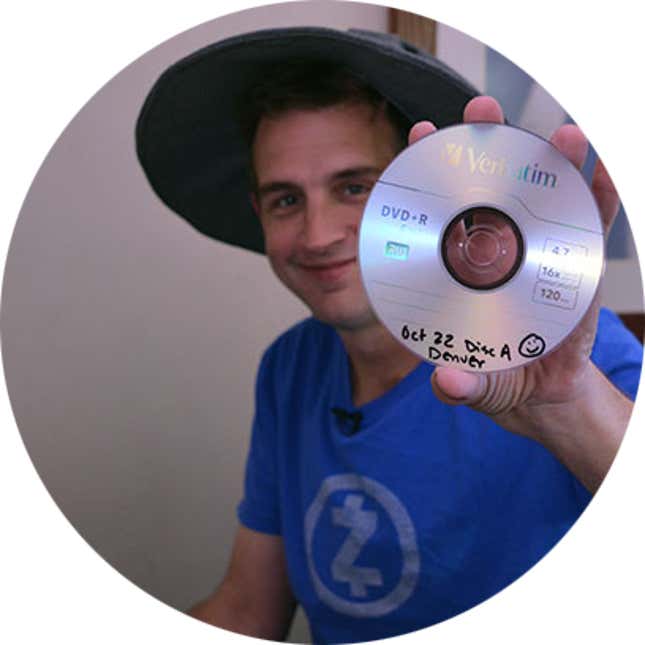 As one of the creators of Zcash—a privacy-enabling cryptocurrency released in 2016—Wilcox collects part of the "founder's reward," or about $95K, each month, because the network automatically directs 20% of new units to the coin's creators. Controversial? Yes. Immensely lucrative? Also, yes. But don't be outraged just yet. Wilcox has been a crypto enthusiast since the mid-1990s, working on a bitcoin predecessor called DigiCash, and unlike many, Zcash's creators have maintained their project. If privacy coins are the future of cryptocurrency, Zcash—and Wilcox—may be among the big beneficiaries.
THE PROFESSORS
Silvio Micali – Founder, Algorand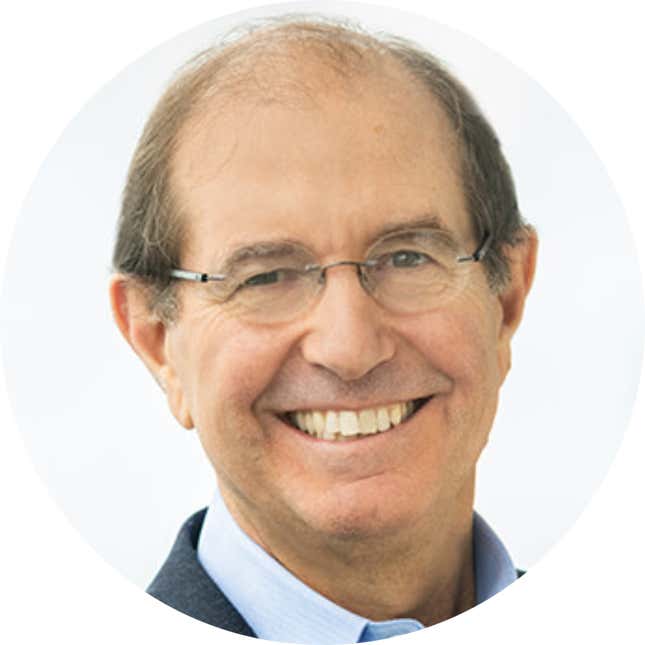 A long-time faculty member at MIT, professor Micali has won numerous cryptography prizes, including the >Turing Award. He's currently building a new cryptocurrency that uses a fast, lottery-based algorithm called Algorand. If it succeeds, the system could be foundational in next-generation blockchains.
Dawn Song – CEO, Oasis Labs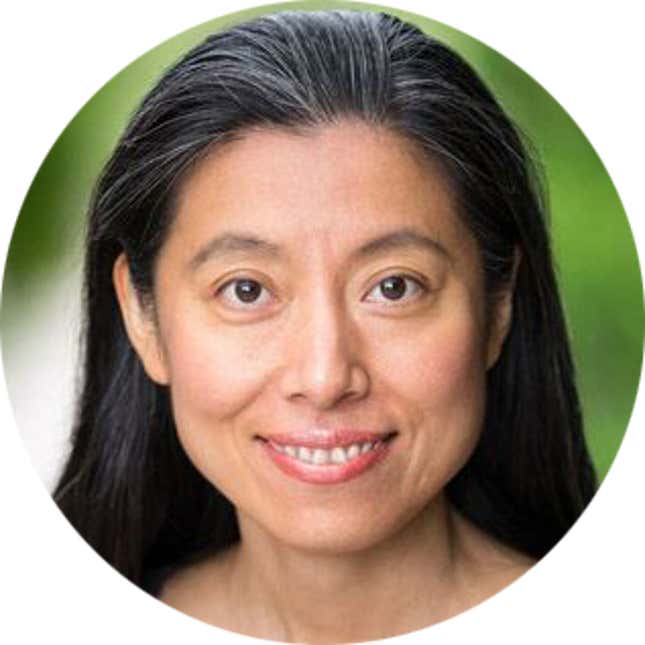 A professor of electrical engineering and computer science at University of California, Berkeley,  and 2010 MacArthur fellow, Song leads Oasis Labs, which strives to build a privacy-first, cloud computing platform based on blockchain. Her company raised $45 million for their endeavor and initial applications include medical records management.
Nouriel Roubini - Economist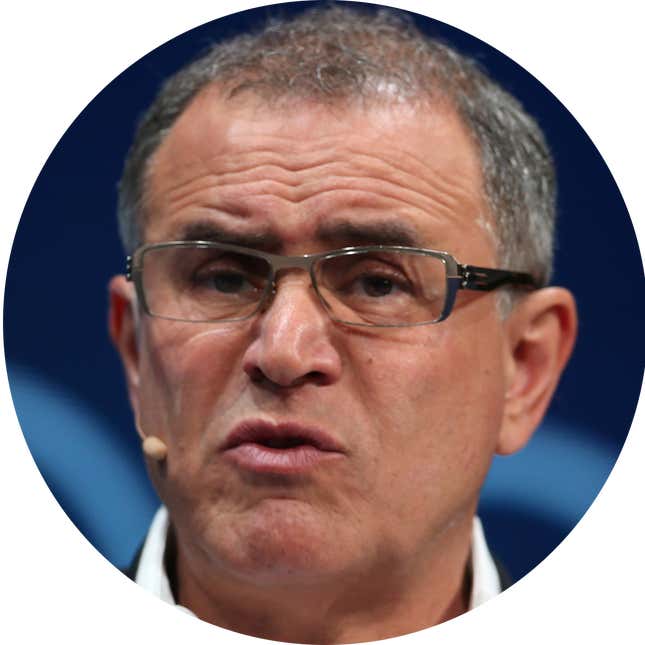 A professor at NYU's Stern School of Business, Roubini earned the nickname "Dr. Doom" for predicting the 2008 financial crisis. Since then, he's been active on the lecture circuit, and he's vociferously attacked bitcoin and cryptocurrencies as "the mother of all bubbles."
DADDY WARBUCKS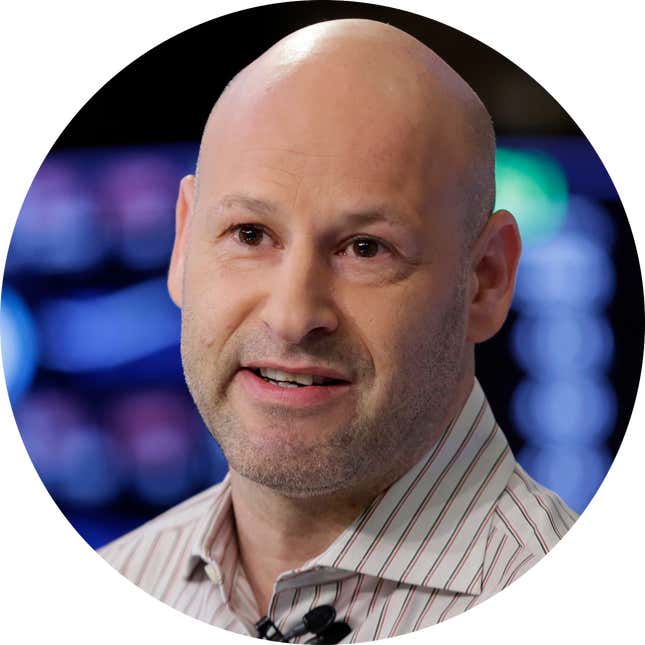 Joseph Lubin – Founder, ConsenSys
Lubin is one of richest and most public faces for ethereum, if not, all of cryptocurrency. For the last five years, Lubin has funded ConsenSys—a crypto conglomerate building tools for ethereum—virtually out of pocket. ConsenSys has helped build some of ethereum's most popular tools, like MetaMask (a browser-based extension for accessing the network). In the depths of the so-called crypto winter, ConsenSys laid off 13% of its staff  in December while struggling with the drop in the price of ether, but Lubin has continued to fund venture after venture (of course, taking equity), and he's steadily employed over 1,000 crypto diehards along the way. Almost nobody has been a bigger cheerleader for the "decentralized future" and almost nobody has a bigger stake riding on it.
THE WAVEMAKER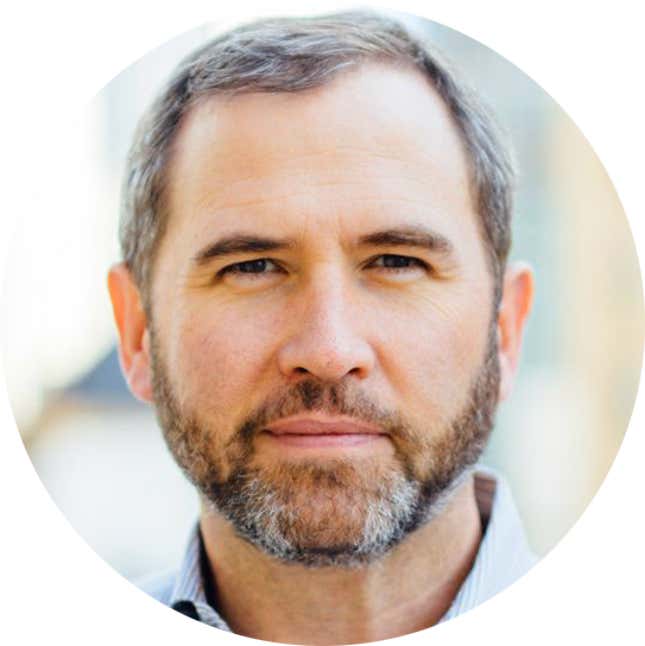 Brad Garlinghouse – CEO, Ripple
As Ripple tries to modernize international settlement systems using blockchain technology, Garlinghouse is the chief proponent of  using the cryptocurrency XRP—not too surprising considering he reportedly has a nine-figure stash of the digital asset. Ripple recently surpassed 200 financial institutions as customers, and the company pushed Swift, the entrenched interbank settlement organization, to upgrade its tech or risk getting left behind.
THE CRYPTO KINGPIN
Changpeng Zhao – CEO, Binance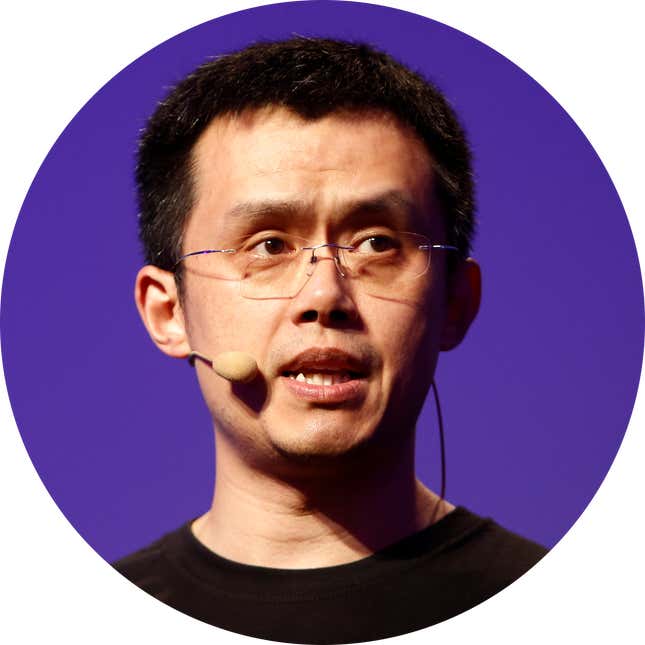 If one man has led the global—and often, unchecked—expansion of cryptocurrency trade, it's Changpeng Zhao, or "CZ" as his fans call him. CZ previously worked as the chief technology officer of OKCoin, another cryptocurrency exchange, but he kicked things into high gear when he launched his own exchange, Binance, through crowdfunding. The platform has become the go-to exchange to trade the newest (and typically, most controversial) cryptocurrencies, and users can get a discount by using Binance's own token, BNB, which seems to trade at a significant premium.
THE CREW TEAM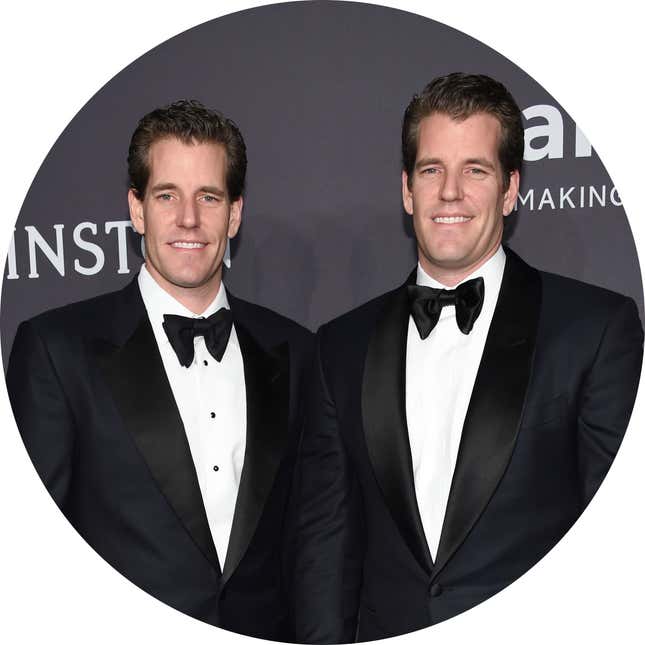 Cameron and Tyler Winklevoss – Founders, Gemini Exchange
Last seen getting owned by Mark Zuckerberg in The Social Network, the Winklevoss twins didn't spend much time licking their Facebook wounds. Cameron and Tyler used money from their settlement to invest in cryptocurrency and now run one of the most popular exchanges in the US, if not the world. Compared to some of their less scrupulous peers, the twins have played by the rules, carefully acquiring required licenses and building intentionally rather than in fits and starts. In September, they launched a crypto version of the US dollar—the Gemini dollar, which they called "the world's first regulated stablecoin."